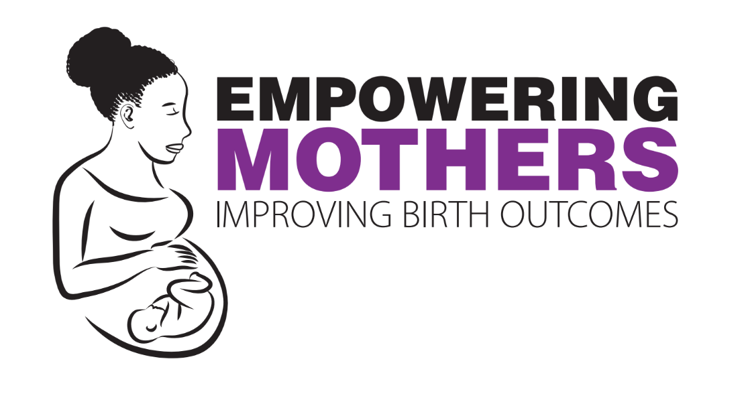 Quinn Perez-Farabee licked pink unicorn frosting off her fingers and smiled at family and friends at the party for her first birthday. Pink and gold balloons hung among decorations featuring photos of Quinn's development from newborn to 12 months old.
It was a sweet event for her parents, Bullard residents Sarah Perez, 35, and James Farabee, 37. At eight weeks in the womb, the couple was told that tests indicated the fetus was not developing and Perez should start a procedure to induce a miscarriage.
In the United States, from 10% to 15% of pregnancies end in miscarriage, which is when a baby dies in the uterus before 20 weeks of pregnancy.
Approximately 80 percent of pregnancy loss occurs in the first trimester. For many, miscarriage is a taboo topic and many misconceptions about miscarriages exist.
In a 2015 study of perceptions of miscarriage in the U.S. by Albert Einstein College of Medicine of Yeshiva University and Montefiore Health System, 55% of respondents erroneously believed that miscarriage occurred in 5% or fewer of pregnancies.
The study also addressed the grief mothers who lose a child in early pregnancy experience. It found that 37% felt they had lost a child, 47% felt guilty, 41% felt they had done something wrong, 41% felt alone and 28% felt ashamed. The study was published online in the Journal of Obstetrics & Gynecology.
For Perez and Farabee, learning their pregnancy could still be viable even after they began triggering a miscarriage with prescription drugs led to intense emotions: rage, joy, agony and guilt.
"If she would have died I don't know if I could have lived with myself," Perez said.
Perez sensed the pregnancy taking place the week of conception.
"I felt another presence. That's how I knew," she said. "That and the morning sickness hit me really hard."
At four weeks, she experienced cramping that she did not remember having with her firstborn daughter, Shelby, now 12. She went to an emergency room in Tyler for bloodwork and an ultrasound.
Cramping and bleeding in early pregnancy are symptoms of a miscarriage.
"They did an ultrasound and didn't see much," she said. "They saw a fluid-filled sac. They did my human chorionic gonadotropin bloodwork and said that the levels were not high enough, and it was probably going to be a miscarriage."
Human chorionic gonadotropin, or HCG, is a hormone produced during pregnancy. Dr. Adam Newman, an OB-GYN with UT Health East Texas Physicians Jacksonville, said in the vast majority of normal pregnancies, HCG levels double about every 48 to 72 hours.
"Exact doubling is not the critical piece, but a significant rise is," Newman said. "Levels that are unchanged or falling usually indicate a nonviable pregnancy."
A viable pregnancy means that the ultrasound technician can detect a heartbeat.
A couple of days later, Perez began prenatal care at a Tyler clinic that accepted her Medicaid. Her HCG levels had improved.
This began the up-and-down roller coaster for Perez and Farabee, her longtime boyfriend. The information they received from medical providers began to conflict.
They were told the pregnancy progression was going well, but the next appointment would show that bloodwork numbers were again not good and that all they had was a fluid-filled sac — not a fetus with a heartbeat.
The couple lost trust with their medical providers. They wondered if there could be a mix-up with records or if nurses calling with updates were calling the right patient.
"I went in for a seven-weeks sonogram," she said. "The ultrasound technician isn't supposed to say anything about what they see. She said 'All I see is a fluid-filled sac' and by that time we're supposed to be able to see a little bit more. My heart shattered of course."
Without a heartbeat on the ultrasound, the couple was facing a potentially unviable pregnancy.
"One minute one nurse is saying 'I'm sorry it's not looking good,'" she said. "I'm crying, I'm devastated, I'm destroyed. Then a midwife looked at it and said 'We think this is a pregnancy.' I said, "Do you know who you're talking to? Do you have the right patient? Because yesterday I was told there was no hope."
Perez was traumatized.
"After the first few doctor's visits it became the biggest combo of fear, happiness and anger," Farabee said.
At eight weeks under the guidance of her doctor, Perez was told that the pregnancy was not viable, and that she had options to terminate the gestational sac.
Her options were to wait for the mass to pass on its own, undergo a surgical procedure to have it removed, or take pills to trigger the miscarriage process.
Perez chose to take pills because it was less invasive. Her doctor told her a natural miscarriage could be risky because the pregnancy tissue could decay and cause an infection.
Perez didn't want to risk her health or hurt her chances for a future pregnancy. Her doctor told her the sooner she got through the miscarriage the sooner she could try to conceive again.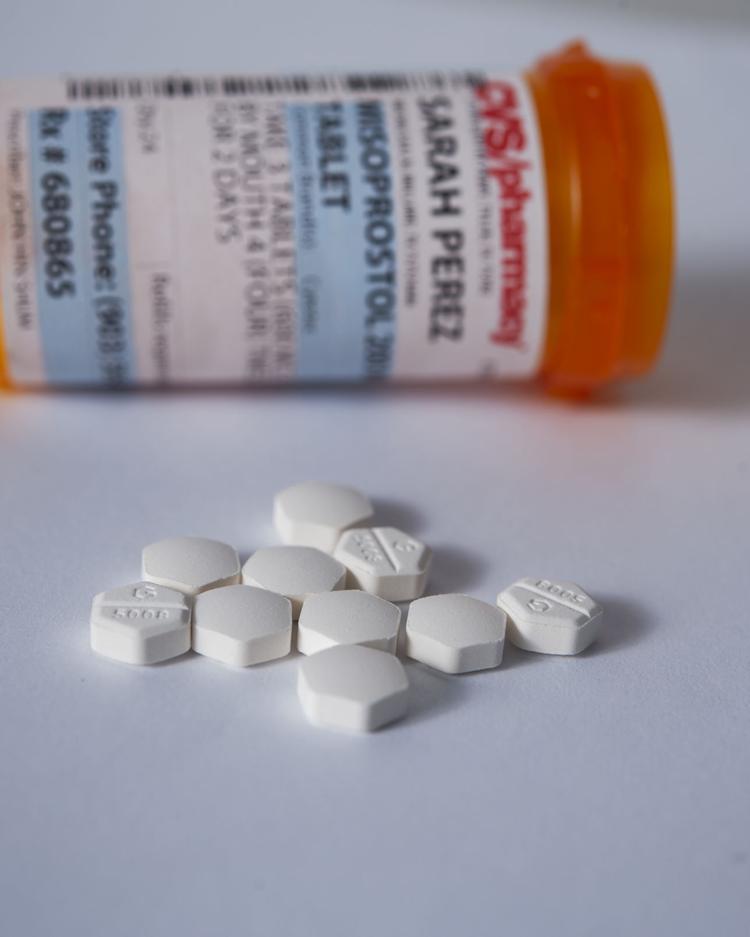 The day she got her prescription for the pills, the pharmacy was out of the drug. Perez went home and back to work without it.
"I wanted to finish my workweek and have the weekend to go through my miscarriage," she said. "My planned miscarriage I guess you could say."
Later that week, Perez took the first dose of the pills. The instructions said to take three pills four times daily for two days.
"I thought to myself, stop me if I'm not meant to take these. Stop me, please God stop me."
After taking the three pills, Perez took a nap. When she woke up to take her next dose of pills, she noticed a missed phone call from the clinic.
She called repeatedly but couldn't get through, so she went online to her medical records and saw "updated lab result."
"I start doing the math in my head and on the calculator trying to figure out if this is a viable pregnancy based on the new lab numbers," she said. "I'm freaking out because I had taken the pills."
She raced to the clinic. She argued with the staff, demanded to see the doctor and begged to have a new ultrasound before she would consider taking more pills.
They reassured her that the pregnancy was not viable. She asked for a sonogram for her peace of mind.
This time, the doctor did a trans-vaginal ultrasound, which has a high accuracy rate for detecting a fetal heartbeat in early pregnancy.
"The moment he puts the probe in there, you see a little jellybean," she said. "You see something. My exact words were: 'That's a baby.' I looked a little closer and I could see her heartbeat. I said, 'That's a heartbeat,' and he said, 'It is.' He said this baby's name needs to be 'Miracle.' He was trying to make me feel better."
Perez was distraught wondering if the baby would survive because of the pills that she took.
"If you're going to give someone a pill to possibly kill a life form that's in the body, or even hurt the mom, you should do a sneak peek. Take five minutes to make sure there's not a beating heart in there," she said.
"What's crazy to me is that if I had picked up the pills on the day that he prescribed them, I would have been finished with the pills by the time that lab result came out," she continued.
Perez drove to James' work to tell him. She played him a recording of the baby's heartbeat on her phone.
"I said, 'That's our baby.' Then I said, 'Jimmy ... I took the pills.' To see his heart sink was just horrible."
The couple headed to the emergency room. Perez was cramping. She wanted to know more about what the pills were doing to the baby and if the outcome the pills were supposed to trigger could be stopped.
Taking the pills causes heavy bleeding and cramping as the fetus sac is expelled.
A doctor told her there was a 50/50 chance that the baby would survive.
"He prayed with us and that's a moment I'll never forget," she said.
The baby survived.
"After the almost miscarriage the pregnancy symptoms came back strong," she said. "It was like Quinn's payback, but I was happy to be vomiting."
After getting a new OB-GYN, Dr. Paul M. Fanning at Christus Trinity Mother Frances Hospital-Tyler, Perez felt more trusting of her medical care. However, she was experiencing panic attacks. On days when the baby didn't move much inside of her, Perez became extremely worried.
She was diagnosed with post-traumatic stress disorder and started seeing a counselor.
"Up until she was born I lived in terror," she said.
Quinn was born Jan. 22, 2018, and is now a growing toddler. Big sister Shelby adores her. Farabee and Perez are excited to watch their daughter grow.
"Quinn is always happy," Farabee said. "If she's upset, it's only for a few seconds."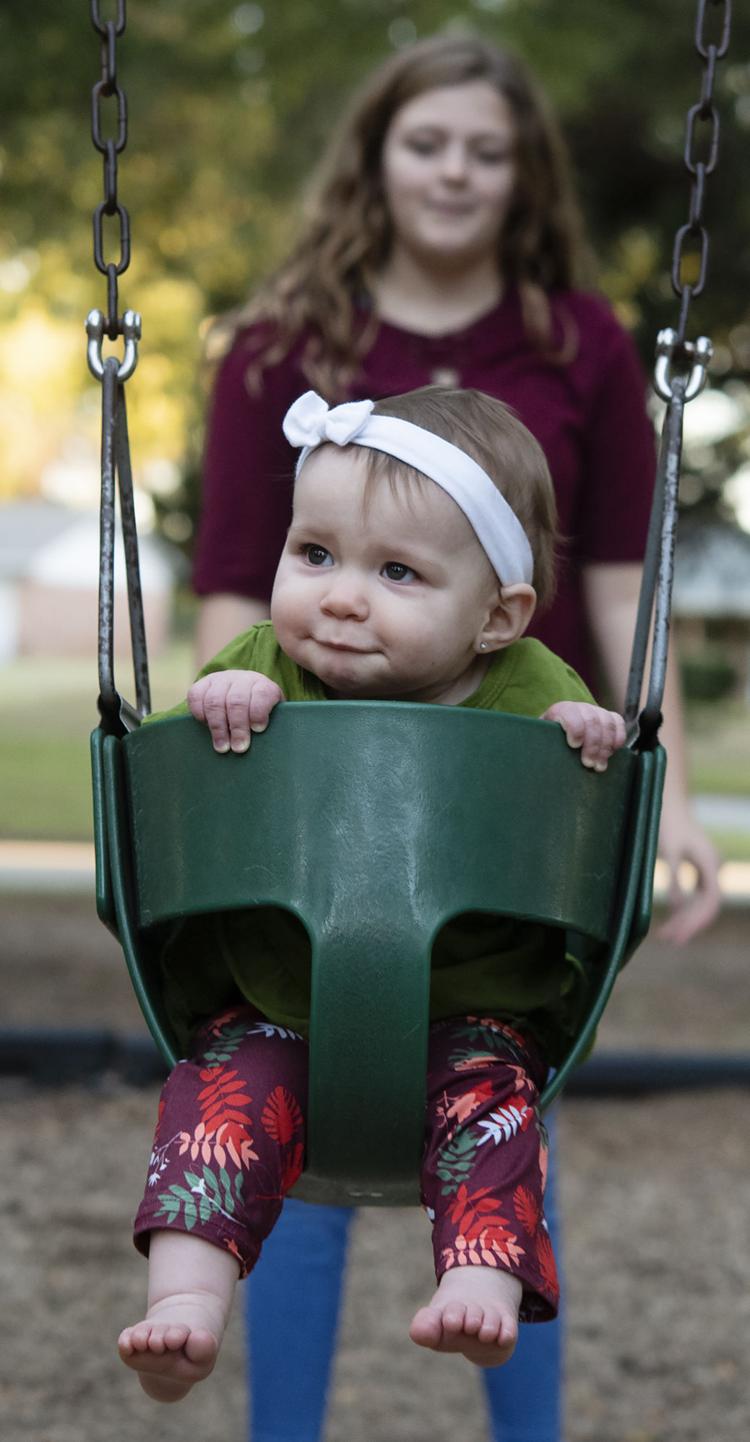 Perez said she believes three problems led to the misdiagnosis. The first problem was that too many people handled and possibly mishandled her files. She wonders if, because she was a Medicaid patient, medical providers did make her a priority, rushed and did not take her seriously. She believes the third problem was the lack of a requirement to do a final ultrasound before prescribing pills to terminate the pregnancy.
"I looked him (the doctor) straight in the eye, and I said please the next time you prescribe this drug, do a sonogram," Perez said. "Think of me and think of this baby. I begged him to do that.
"Doctors are human," she said. "They're not God. Anytime there's a human involved, human error can happen and that's what happened. Somebody dropped the ball. Someone messed up along the way and it almost cost a life."
She worries about other women.
She's afraid that others may have a similar experience. She is sharing  her story online to let women know to be careful before terminating a pregnancy.
Perez said because many women trust physicians, they might not feel empowered to speak up if they sense something about their pregnancy is wrong.
In the United States, there is no requirement for an ultrasound before prescribing Cytotec or having the surgical procedure for a miscarriage.
"Doctors need to ask themselves, 'What are you doing to make sure you're not having mothers and fathers abort their children?'" Farabee said. "We need accountability."
In 2011 in the United Kingdom and Belgium, researchers advocated for new guidelines to diagnose miscarriages saying: "Current guidelines that help clinicians decide whether a woman has had a miscarriage are inadequate and not reliable, and following them may lead to the inadvertent termination of wanted pregnancies."
The researchers cited too much room for error in ultrasound scans in the first six weeks of pregnancy in which results are concluded by measuring the size and growth of the gestational sac.
In a 2015 study in the United Kingdom, researchers looked at 2,845 women whose pregnancies were of uncertain viability. They found that 19 pregnancies out of 549 would have been diagnosed as miscarriages if current guidelines had been used, but instead the women received ultrasounds two weeks later detecting the viable outcomes.
The study was published in the BMJ Open, a peer-reviewed medical journal.
Perez and Farabee hope that medical facilities will adopt new policies for diagnosing miscarriages. They hope their stories will urge physicians, nurses and lab staff to double-check findings before concluding that a pregnancy is not viable.
Perez says she is not highly religious, but believes God played a hand in Quinn's survival.
At Quinn's first birthday party at Tyler's Discovery Science Place in January, the baby flew around the room on her father's shoulders and Perez organized the snacks and presents. The room was filled with family and friends celebrating the baby whose first weeks of life went undetected.
"She wakes us up every morning with a smile," Perez said. "She's adorable and has personality for days. We are truly blessed."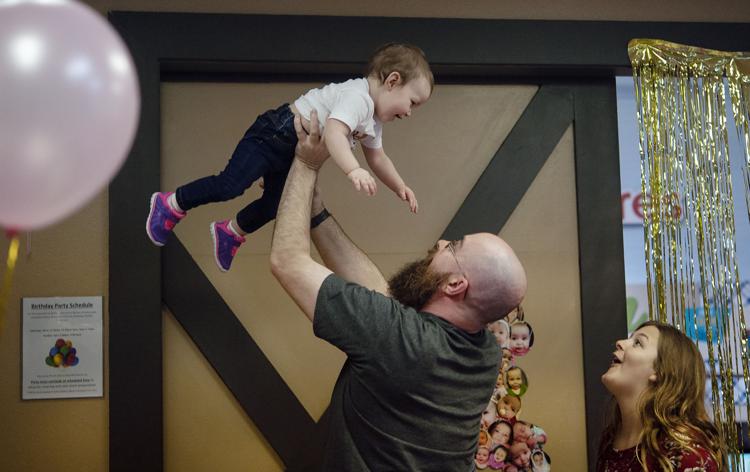 According to a Practice Bulletin published online in September 2018 from the American College of Obstetrics and Gynecology, obstetricians and gynecologists caring for women experiencing possible early pregnancy loss should consider factors such as "the woman's desire to continue the pregnancy; her willingness to postpone intervention to achieve 100 percent certainty of pregnancy loss; and the potential consequences of waiting for intervention, including unwanted spontaneous passage of pregnancy tissue, the need for an unscheduled visit or procedure, and patient anxiety."
They add, "It is important to include the patient in the diagnostic process and to individualize these guidelines to patient circumstances."
Newman with UT Health East Texas Physicians Jacksonville said that patience is the best practice if viability of a pregnancy is in question.
"There is rarely a rush/need to make the diagnosis quickly and without as much information as possible," he said. "As a pro-life OB-GYN, I nurture pregnancies along. I'm not in the business of ending them prematurely."
Editor's note: Perez is a freelance contributor to the Tyler Morning Telegraph.