BULLARD — Downtown turned into a winter wonderland on Monday as a Grinch-themed parade strolled through town during the Christmas Kickoff.
The parade was hosted by the city with help from the Bullard Area Chamber of Commerce, Bullard Masonic Lodge No. 785 and Bullard Chapter of Order of Eastern Star.
The parade featured 33 entries including floats, several Grinches, Santa Claus, llamas and a herd of sheep. Artificial snow and candy flew through the air tossed from the top of floats and cars.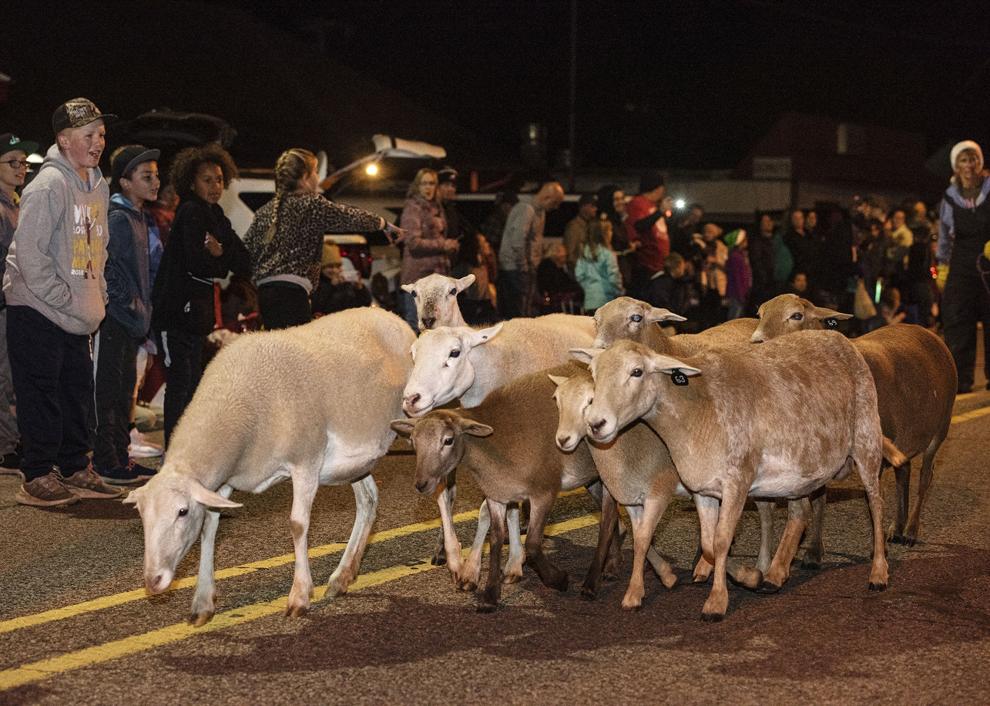 Before and after the parade children had many options to choose from, including a zip line, a train-shaped bounce house, a snow hill for sledding and an oversize snow globe big enough for a snowball fight inside.
Livi Ortiz, 8, of Bullard, rode on a float with her Girl Scout troop and made memories with some friends inside the snow globe, which is one of her favorite things.
"She collects snow globes," said her mother, Erin Ortiz. "This is her first time inside of one."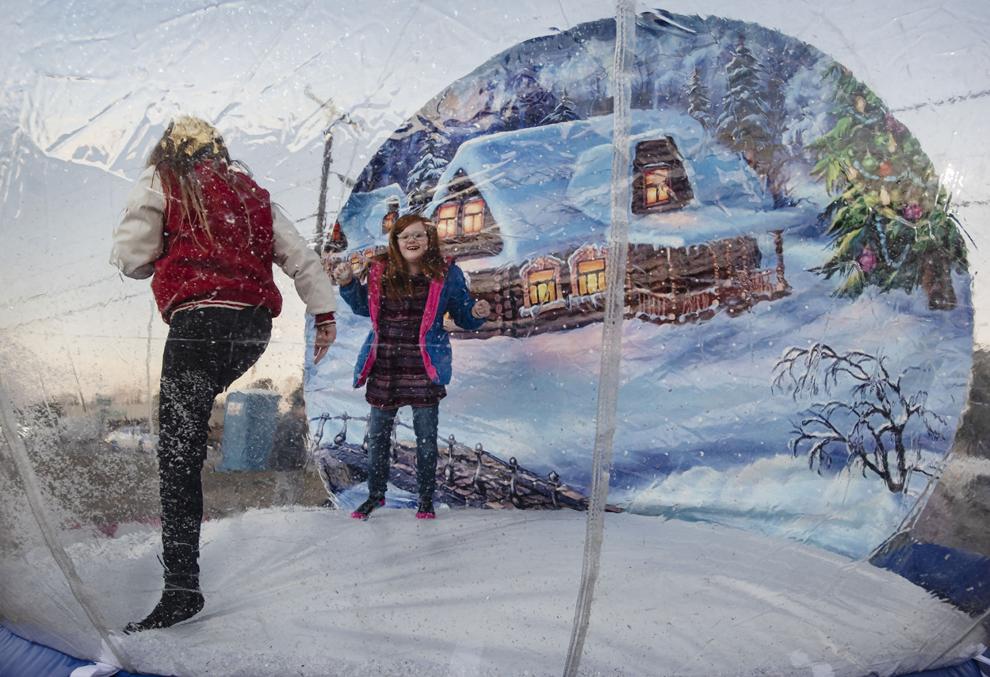 The event also included food vendors and a shopping area dubbed Mistletoe Market.