Going through the Smith County Historical Society Museum's current exhibit is like taking a fun-filled trip through decades of pop culture.
---
Check out Sarah Miller's photos from the exhibit in the gallery above. 
---
Look over there. It's the Cowardly Lion, complete with a yellow mane and a not-so-brave look on his face, from "The Wizard of Oz."
And there's Batman. A black mask conceals his true identity and his extended bat wings show that he's ready to save the day.
Less menacing are beloved Micky and Minnie Mouse with their unmistakable ears and playful grins. Look closely enough and you will even find a rose queen or two complete with scepters and sparkling crowns. 
These characters and about 150 others make up the museum's Whimsical Blown Egg Art exhibit. The tiny creations are the work of  Nell Burnett and her daughter, Carolyn Rozell.
Nell started the tradition back in the 1930s to help pass the time while recovering from an illness. She had a knack for using paint, yarn and adornments to transform the egg shells into just about anything imaginable. Her children later got in on the act.
When others saw the egg-cellent creations they had to have some too. Over the next 70 years, Nell made hundreds of eggs to sale each Easter season. She also shared her joy of making egg art with children and many groups.
Nell was affectionately known as The Egg Lady. She died in 2005 at age 103. Carolyn is happily continuing the family tradition.
One of Nell's many loyal customers were Dr. and Mrs. Kerfoot Walker of Tyler. Over the decades, the couple accumulated more than 100 of the decorated eggs. Recently they donated their collection to the history museum. Carolyn also donated some of the eggs she has decorated.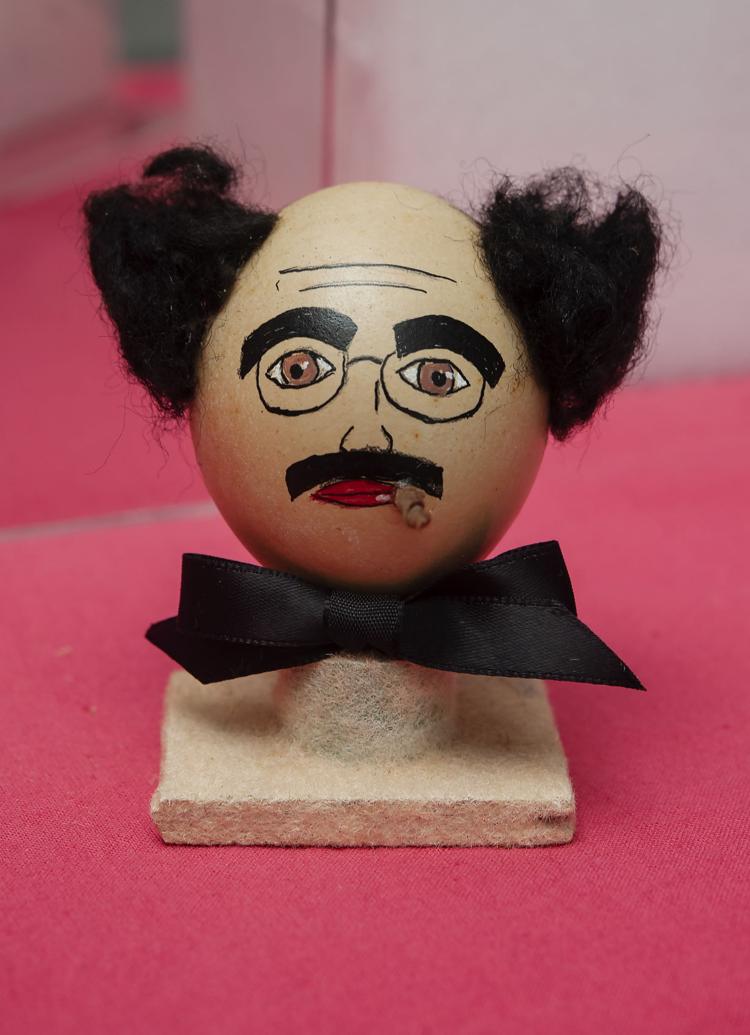 The exhibit will remain on view through April 27. Admission is free. The museum also houses a permanent exhibit called Twentieth Century of Progress.
The Smith County Historical Society Museum is located in the old Carnegie Library building at 125 S. College Ave., Tyler. It is open 10 a.m.to 4 p.m. Tuesday through Friday and noon to 4 p.m. Saturday.