When Hagen Smith pitched, it was a tough night for opposing offenses.
The Bullard senior left-hander tied a state record with seven no-hitters. Smith, an Arkansas signee, allowed two earned runs all season.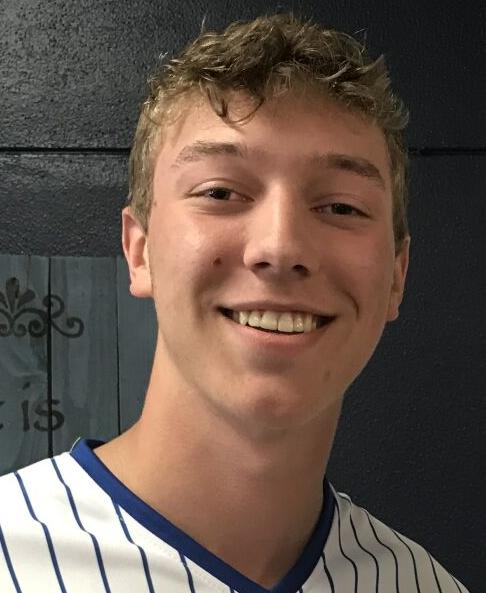 Smith's dominance earned him the honor of Tyler Morning Telegraph All-East Texas Baseball Player of the Year for the 2021 season.
Smith went 11-0 with a 0.19 ERA, 168 strikeouts, 26 walks and seven hits allowed in 73 innings.
At the plate, Smith hit .349 with 38 hits, nine doubles, four triples, 29 RBI, 30 runs and 11 stolen bases.
Smith earned multiple awards and honors, including being chosen as an All-American by Baseball America and MaxPreps.
When Smith was on the mound, there wasn't a lot of action for the Bullard defense. But one Bullard defender who saw plenty of action was senior catcher Ryley Sharp.
The Crown College signee caught eight no-hitters and was a steady presence behind the dish as the Panthers' top two pitchers combined to go 18-0 on the mound. Sharp had 296 putouts in 297 chances with one error, 20 assists and 26 runners caught stealing for a fielding percentage of .997.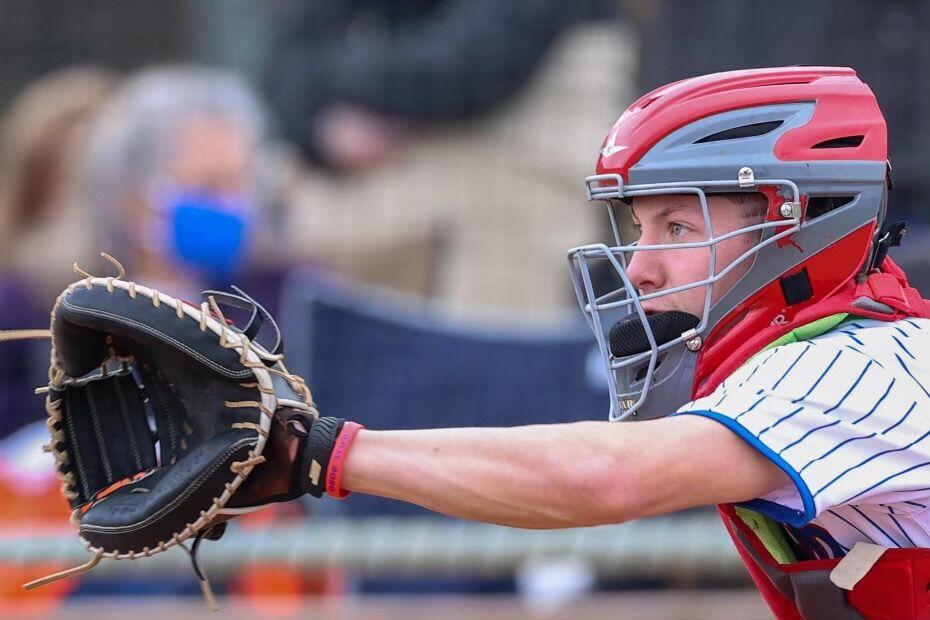 Sharp has been selected as the All-East Texas Baseball Defensive Player of the Year.
At the plate, Sharp hit .322 with 29 hits, 30 runs, five doubles, one triple and 29 RBI.
Another pitcher who made life difficult for opposing hitters was Rusk junior left-hander JD Thompson. The Vanderbilt pledge went 13-1 with one save, a 0.35 ERA and 19 walks. He also struck out a state-high 194 batters in helping the Eagles reach the state baseball time for the first time.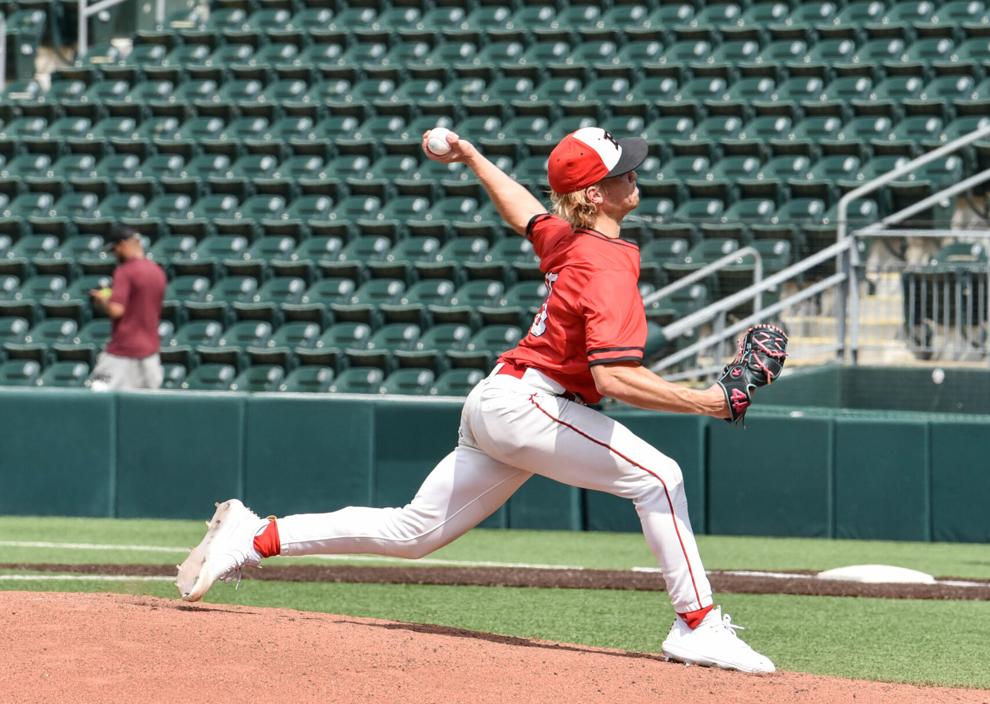 Thompson was selected as the All-East Texas Baseball Pitcher of the Year.
At the plate, Thompson hit .355 with 33 hits, two home runs, 10 doubles, five triples and 24 runs.
Malakoff captured the Class 3A state championship, and a big part of that was senior outfielder/designated hitter Brandon Nations.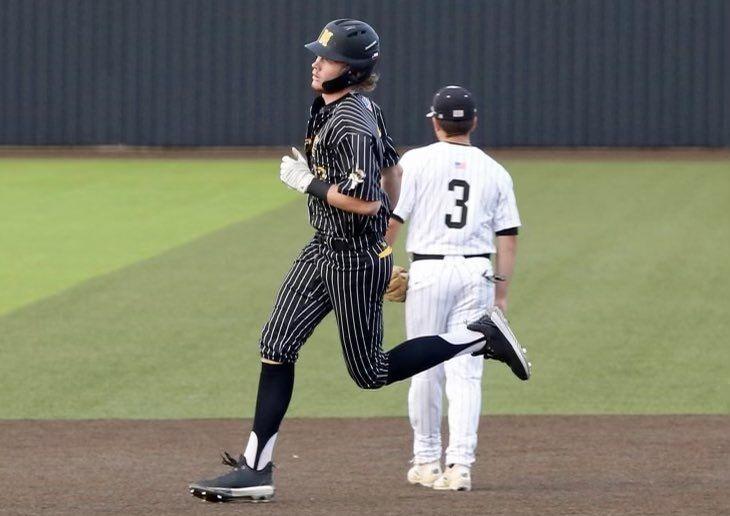 The Incarnate Word signee hit .445 with 53 hits, eight home runs, 13 doubles, 13 triples, 54 RBI, 50 runs and 18 stolen bases.
Nations has been selected as the All-East Texas Baseball Offensive Player of the Year.
And the head coach of the state-champion Malakoff Tigers is John Adair.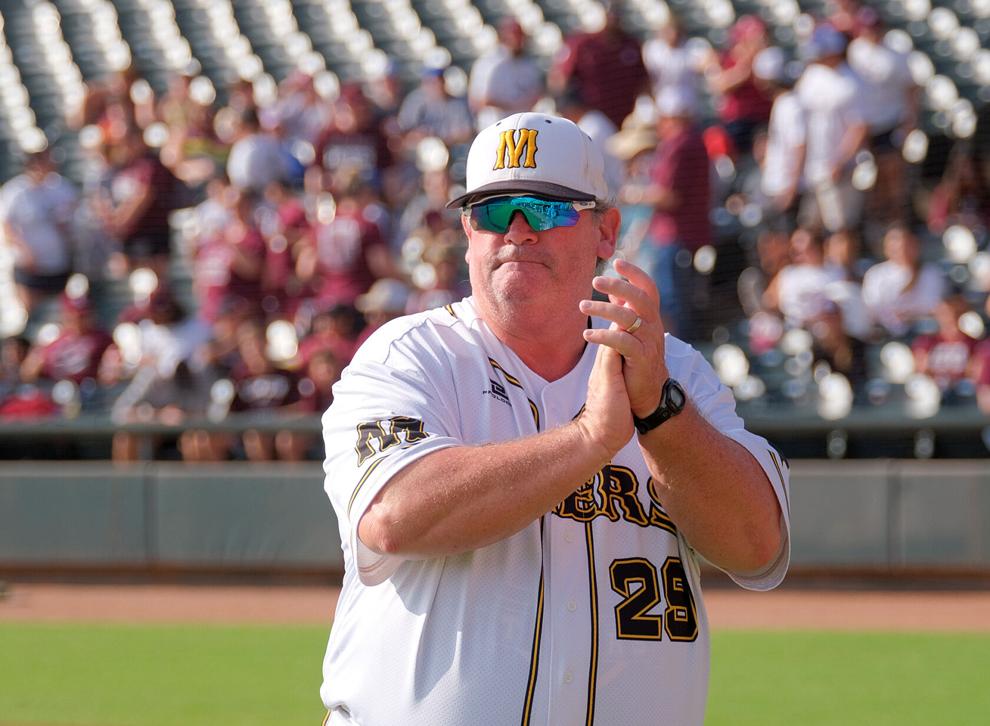 Coaching in his 32nd and final season at the high school level, with more than 600 wins under his belt, Adair took a team to the state tournament for the fourth time in his career and time ended with his first state title.
Adair has been chosen as the All-East Texas Baseball Coach of the Year.
Michael Dudolski made an immediate impact to help the Whitehouse Wildcats win District 16-5A. The freshman pitched and played six different positions for the Wildcats.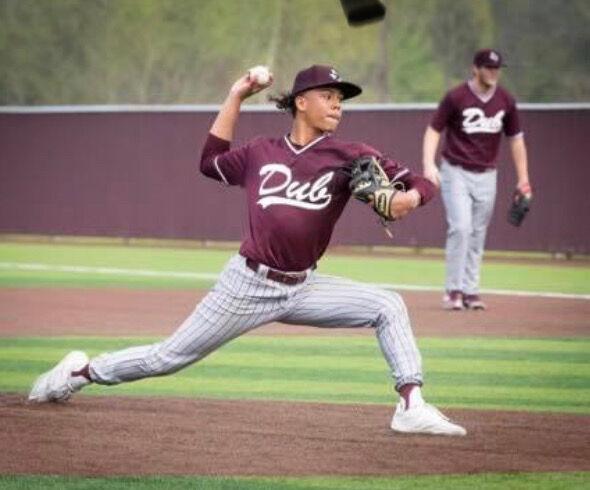 Dudolski was 4-1 on the mound with a 1.19 ERA and did not allow a run in 27 district innings. At the plate, Dudolski hit .286 with 23 RBI, five doubles, four triples, 22 runs and 13 stolen bases.
Dudolski has been tabbed as the All-East Texas Baseball Newcomer of the Year.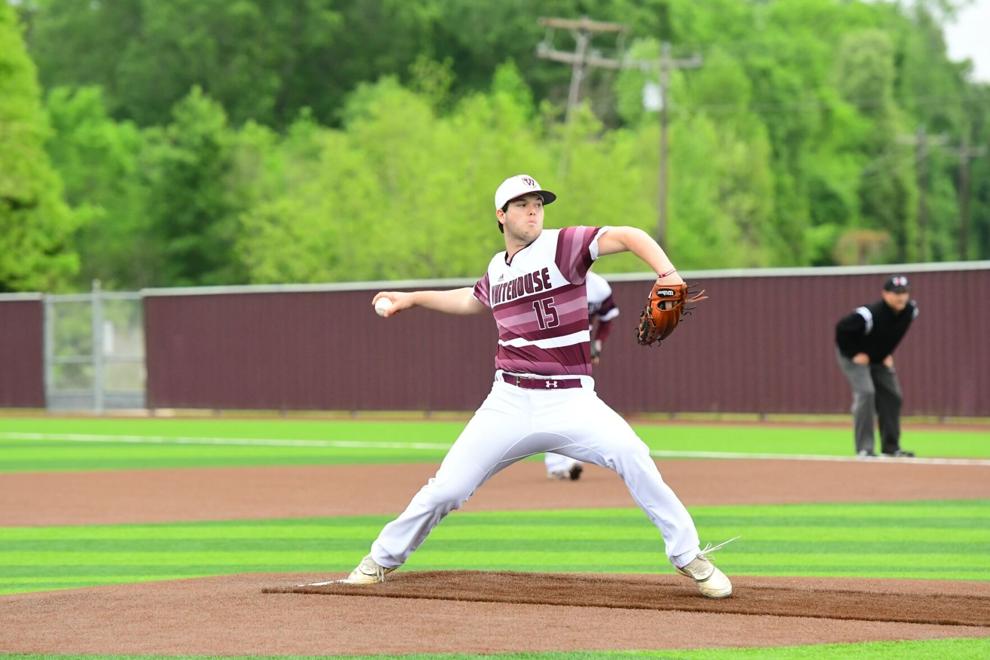 All-East Texas Baseball first-team pitchers are Tyler Legacy senior Andrew Nick (2-3, 4 saves, 1.30 ERA; Eastfield College signee), Whitehouse senior Jackson Conser (9-0, 1.86 ERA, 80 strikeouts in 66.2 innings; .300 average; Richland College signee) and Canton senior Nick Fenner (9-1, 2 saves, 0.79 ERA, 87 strikeouts in 53 innings; .367 average, one home run, 22 RBI, 10 stolen bases; Mary Hardin-Baylor commit).
The first-team catcher is Sabine junior Alex Galyean, who hit .449 with two home runs, nine doubles, one triple, 26 RBI and 40 runs.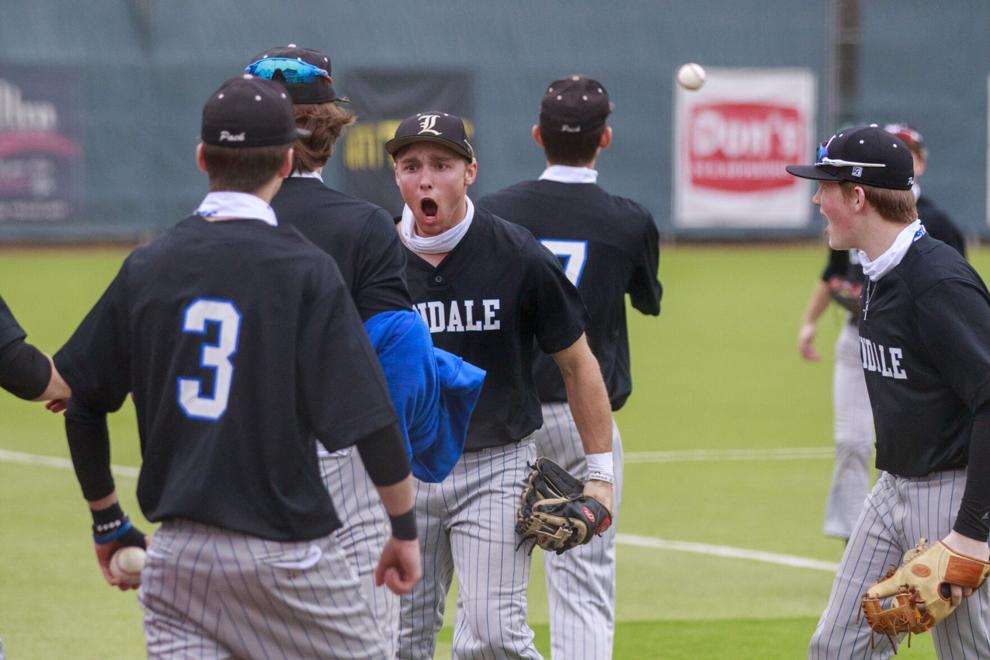 First-team infielders are Malakoff senior shortstop Bryson Adair (.391 average, five home runs, 41 RBI, 46 stolen bases; Sam Houston State signee), Malakoff senior first baseman Cole Gaddis (.381 average, eight home runs, 47 RBI, 58 runs, 59 walks, 23 stolen bases; Incarnate Word signee), Bullard senior third baseman Conner Carson (.351 average, two home runs, four triples, 31 RBI, 30 runs; 7-0 pitching, 1.44 ERA, 70 strikeouts; Abilene Christian signee) and Lindale senior shortstop Brandon Burckel (.404 average, 24 runs, 20 stolen bases; Houston signee).
First-team outfielders are Malakoff senior Riggin Smith (.331 average, 31 RBI, 28 runs, 14 stolen bases; 1.000 fielding percentage; 7-0 pitching, 1.36 ERA, 30 strikeouts), Winona senior Peyton Snow (.424 average, 38 runs, 62 stolen bases) and Kilgore senior Donovan Adkins (.385 average, three home runs, four triples, 36 runs, 18 stolen bases).
The first-team utility player is Rains senior Luke Sheppard, who hit .455 with a 1.275 OPS and a .655 slugging percentage. The Tyler Junior College signee also had 44 strikeouts in 32.1 innings pitched.
———
All-East Texas Baseball
Player of the Year: Hagen Smith, senior, Bullard
Newcomer of the Year: Michael Dudolski, Whitehouse
Pitcher of the Year: JD Thompson, junior, Rusk
Offensive Player of the Year: Brandon Nations, Malakoff
Defensive Player of the Year: Ryley Sharp, Bullard
Coach of the Year: John Adair, Malakoff
First Team
Pitcher: Andrew Nick, senior, Tyler Legacy
Pitcher: Jackson Conser, senior, Whitehouse
Pitcher: Nick Fenner, senior, Canton
Catcher: Alex Galyean, junior, Sabine
Infield: Bryson Adair, senior, Malakoff
Infield: Cole Gaddis, senior, Malakoff
Infield: Connor Carson, senior, Bullard
Infield: Brandon Burckel, senior, Lindale
Outfield: Riggin Smith, senior, Malakoff
Outfield: Peyton Snow, senior, Winona
Outfield: Donovan Adkins, senior, Kilgore
Utility: Luke Sheppard, senior, Rains
Second Team
Pitcher: Grayson Murry, junior, Brook Hill
Pitcher: Alan Benhardt, senior, Malakoff
Pitcher: Mason Circkel, junior, Rusk
Catcher: Colby Harris, senior, Tyler Legacy
Infield: Carson Richards, senior, Brook Hill
Infield: Bryce Jewell, senior, Bullard
Infield: AJ Smith, senior, Bishop Gorman
Infield: Ace Reese, sophomore, Canton
Outfield: Hayden Woods, senior, Brownsboro
Outfield: Jeramy Torres, junior, Hawkins
Outfield: Bryce Lenard, senior, Rusk
Utility: Colton Eikner, junior, Whitehouse
Third Team
Pitcher: George Rippy, junior, Tyler Legacy
Pitcher: Zach Conde, senior, Hawkins
Pitcher: Evan Patterson, senior, Harmony
Catcher: Jack Davis, senior, Malakoff
Infield: Cooper Hill, junior, Tyler Legacy
Infield: Austin Huml, senior, Troup
Infield: Garrett Bright, senior, Cayuga
Infield: Jaxon Rees, senior, Grace Community
Outfield: William Randall, senior, Tyler Legacy
Outfield: Dillon Tabb, senior, Chapel Hill
Outfield: Price Williams, senior, Grace Community
Utility: Chase Randall, freshman, Bullard
Honorable mention
Brook Hill: Cade Chesley
Brownsboro: Lane Epperson, Landon Hatton
Bullard: Derek DeGrate, Gage Wakefield
Canton: EJ Dyke, Colton Whitehead
Cayuga: Nic Wolverton, Haden McBroom, Jadan Henry, Braxton Killion, Ayden Stovall
Chapel Hill: Dillon Line
Edgewood: Noah Boone, Lukas Grace
Grace Community: Brooks Bays
Grand Saline: Jase Melton
Harmony: Tucker Tittle, freshman, Harmony
Kilgore: Cade Pippen, Dalton McElyea, Chris Ervin
Lindale: Bryce Everest, Kayden McClenny
Malakoff: Wes Hustead, Nate Jones, Erik Waldo
Neches: Cameron Carnathan, Zane Munsinger, Collin Morgan, John Snider, Sergio Servin, Karter Moore
Rusk: Landon Gates, Tarrant Sunday, Wade Williams, Brett Rawlinson, Will Dixon
Sabine: Payton McBride
Troup: Ty Lovelady, Brayden Vess
Tyler: Eli Sanchez, CJ Grace, Dante Martinez
Whitehouse: Ethan Stone, Peyton Blackmon, Hayden Hossley, Keegan McCord, Colin McLemore, Luke Caussey
Winona: Julio Zuniga, Colby McFarland, Chris Zuniga