The University of Texas at Tyler has started a polling center that its founders plan to use to do statewide political and public opinion polling.
UT Tyler's College of Arts and Sciences, Department of Political Science and History, Department of Social Science and the Office of Research and Scholarship came together to fund the polling center, according to Mark Owens, a political science professor.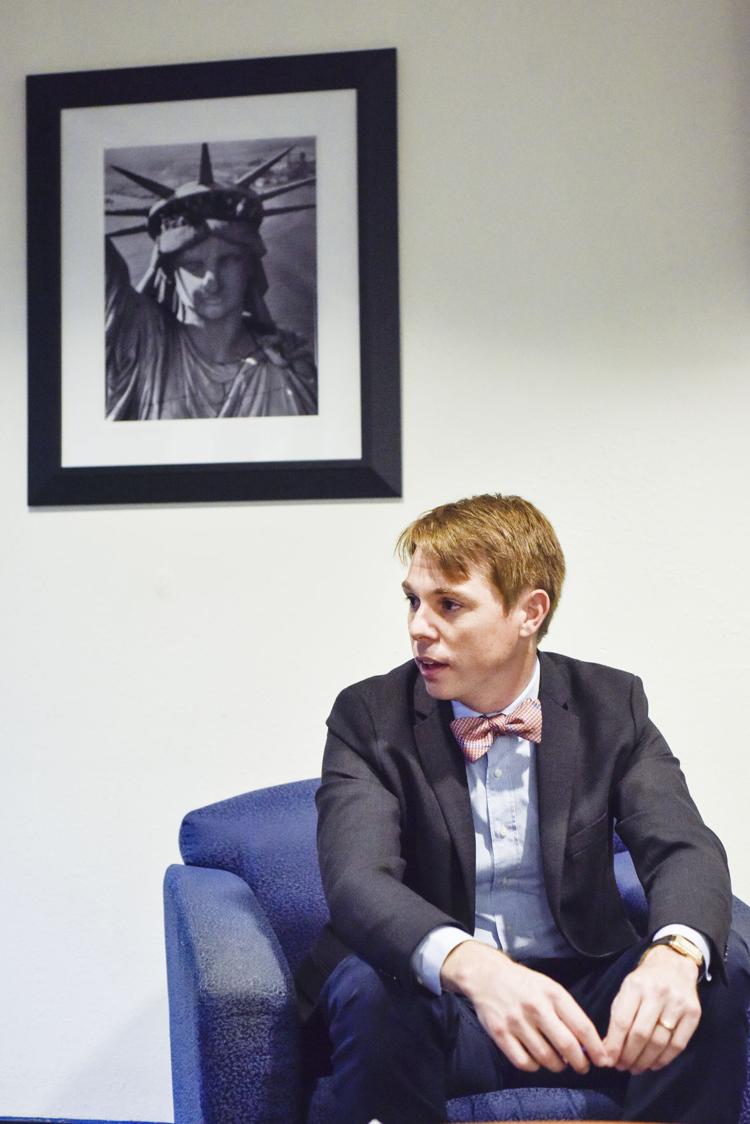 Owens said supporters of the project advocated for more than a year to get administrative approval to set up the polling center. After getting approval in May, the polling center opened in September. Its set-up cost was around $50,000.
The UT Tyler Polling Center is the second of its kind in the state, according to Owens. The other college in Texas polling statewide politics and publishing the results on a regular basis is the Texas Politics Project at the flagship UT Austin campus.
Other major colleges in Texas poll on local and regional issues in conjunction with media outlets, or do statewide polling for the government or private clients. There are a variety of methodologies they use, such as phone systems and online surveys. UT Tyler has chosen phones, while UT Austin uses an online model. 
"For some, especially for the professors helping with this, Professor Ken Wink, this has been a dream since he kind of came to Tyler," Owens said. "We saw an opening in aspects of the strategic plan (to provide an) applied focus to our political science courses."
The new center is a classroom filled with desks, laptops and phones, and situated on the first floor of the College of Arts and Sciences building. There are 20 stations for people to make the calls.
It's set up as a lab where undergraduates taking American Campaign Politics or Politics and the Media, or graduate students taking Program Evaluation or Graduate Seminar in American Politics, sign up to work two-hour shifts making phone calls as part of their coursework.
"It's an absolutely fascinating experience," said Grant Paul, a junior who is studying political science. "Just being able to hear the experiences and thoughts of people all over the state of Texas, you just, you got so many experiences you wouldn't otherwise hear just talking with people within the city and within the county."
Paul said there are funny phone calls, such as when a woman asked if having her husband answer the questions would help President Donald Trump, and then there are more difficult experiences when the respondent doesn't want to disclose the household income.
"Honestly, I think it gives me a lot of experience in kind of talking to people with a lot of different backgrounds and gathering information from them," Paul said. "That's one of the most important skills you can have with any major but in political science, too."
Currently, the students are working on the center's first poll, looking at statewide political preferences in the 2018 midterm elections. The results will show registered voters' preferences on statewide candidates, and their views on issues such as border security and guest-worker programs.
The UT Tyler Polling Center has purchased 6,000 phone numbers of registered Texas voters from the national firm Survey Sampling International. Students will call the numbers over and over with the plan to exceed 400 phone responses.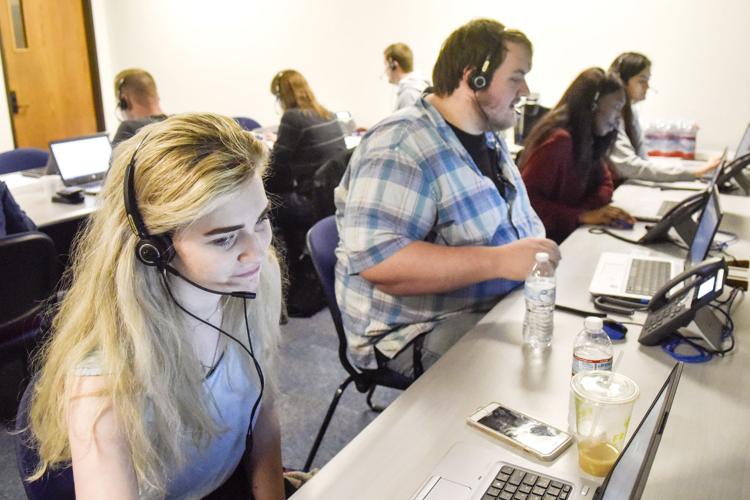 In tandem with the phone poll, the UT Tyler Polling Center is performing an online poll with questions on issues including civility in politics. The goal is to get 600 online responses statewide.
Owens pointed to public opinion polls that UT Tyler hired an outside firm to do during the 2014 and 2016 elections. The polls focused on eight counties—Cherokee, Gregg, Henderson, Rusk, Smith, Upshur, Van Zandt, and Wood. They reached 404 and 469 people, respectively. 
"With the work of the students and our students being able to craft an online poll, we're going to have more than 1,000 participants," Owens said. "We'll also be able to take some time and look at kind of how East Texas was different than (other areas)."
He said the plan is to continue doing polls each semester on public opinion. In even years, there will be statewide elections to poll. In odd years, he said there is an opportunity to poll statewide on how the Texas Legislature is doing.
He said his favorite part of the project is that it fits what his interests were as an undergraduate. He said he learned more from applied work, such as internships, than courses, and always wanted to do polling.
He added: "It's important for us to have some experiences where students see their work reflected in the larger community."
TWITTER and INSTAGRAM: @_erinmansfield