During Saturday's Hit the Bricks event, a new set of shops were unveiled in downtown Tyler.
Urban Deaux is one of three new businesses, and the owner describes it as a hand-poured candle and mercantile store.
"We're very excited," said shop owner Mashala Edwards. "I didn't know there was so much growth coming to downtown, so we're excited to be a part of it."
Urban Deaux carries many home novelties including candles, jewelry, gift baskets, home accessories and handmade soap products.
"We started the candle company with my mom, she's the crafty one in the home. She's always done candles and home goods," said Edwards.
Mashala's mother, Belinda Edwards, owned a business in Tyler when Mashala was younger. Because of the role model her mother had been, Edwards said it's always been her dream to open her own business in Tyler. Now she has a brick-and-mortar store to operate from.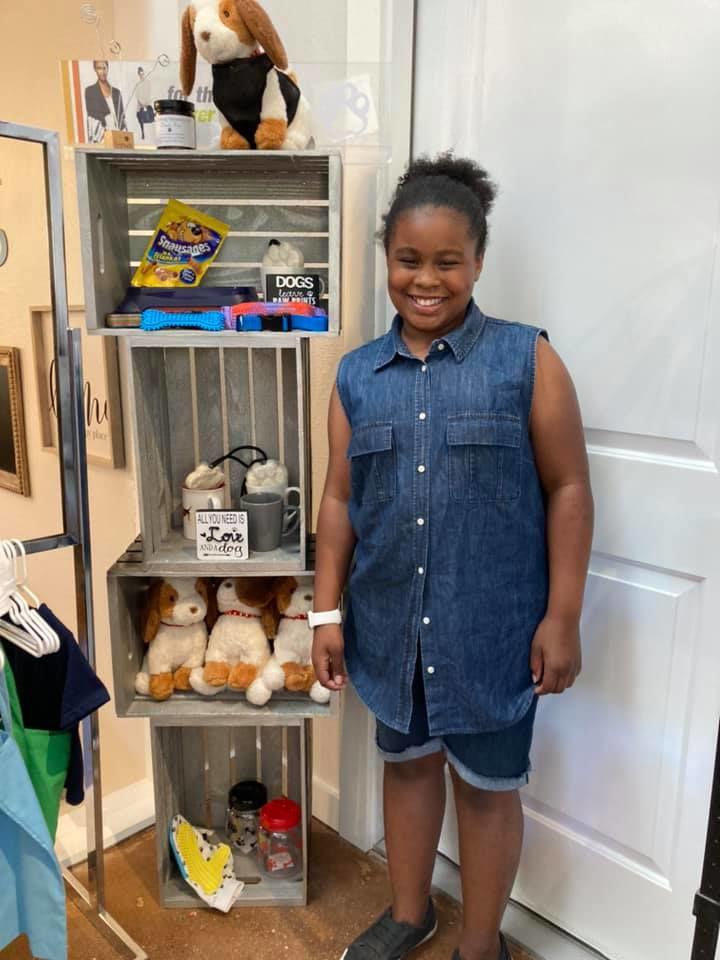 "I decided to open a store in Tyler," said Mashala. "I wanted to be a role model for my daughter, to be a young black woman running a business and to pursue her entrepreneurship."
Mashala's daughter, Rhyse, is also getting her hand at running a business. Opening with Urban Deaux are businesses 903 Closet, a graphics and shirt design store, and Woof Market. Woof Market is a pet treat and accessory store run by 10-year-old Rhyse.
"I wanted to go into business because my mom was going into business, and I wanted to be like my mom to sell stuff and get money," said Rhyse. "I like to sell pet products because pets are the best. They're like, everything."
"She's an animal fanatic," said Edwards about Rhyse. "She wanted to make homemade products and baked goods for dogs, and to have dog treats and dog toys."
The three businesses operate in two spaces right beside each other, at 317 and 319 S. Bois D'Arc. One space is dedicated to the mercantile goods, while the other side houses the graphics shop.
"It's a candle studio primarily," said Edwards. "We make our own candles. Once we get it up and running, we're going to be offering where you can come and pour your own candle. We're going to have a DIY studio where you can have a paint party, or candle party, or whatever you like."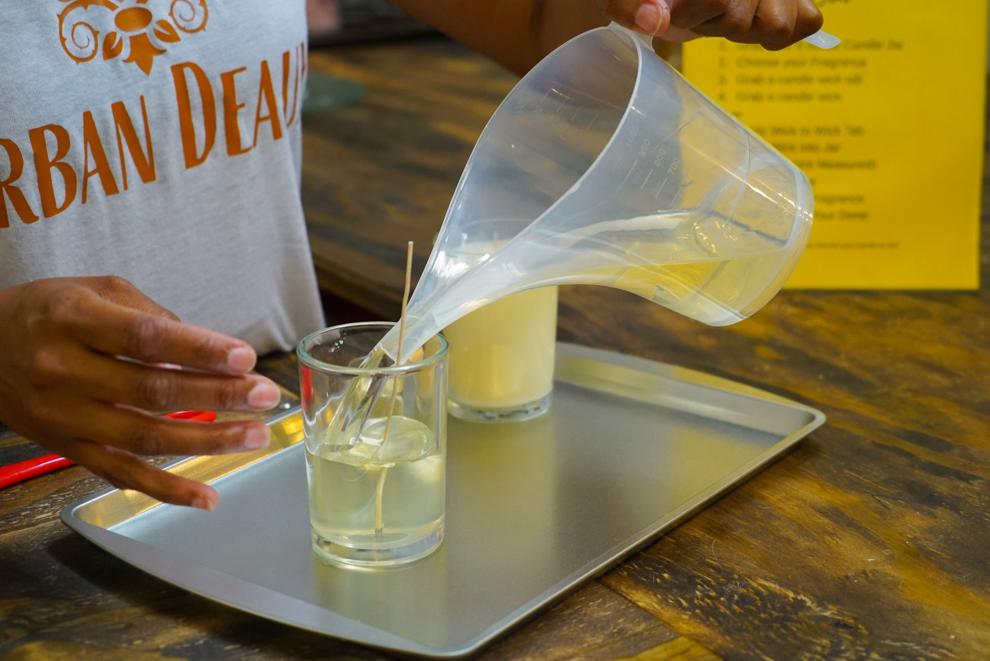 Edwards also said the shop carries 100% soy candles with a wooden wick, or a para-soy blended candle with a cotton wick. She said these soy candles burn cleaner than the para-soy blends, and have gained popularity in recent years.
After opening her dream shop, Edwards is now giving advice to her customers and to the public.
"Don't be afraid to go for your goals and your dreams. It takes hard work but it's possible," she said.
The businesses are open on Saturdays and Sundays for the downtown weekend crowd. For more information on Urban Deaux, visit www.urbandeaux.com or call 504-399-8080.