A new community survey shows Tyler residents are less satisfied with the services from the municipal government this year compared with the last time a survey was taken.
The survey looked at residents' satisfaction with a broad range of public- and private-sector activity in Tyler. The new survey shows fewer respondents were happy this year with the city's water quality, street maintenance, customer service and garbage collection, among other services.
The city brought in consultants with the ETC Institute to conduct the survey during the summer. The consultants then compared the results to similar surveys taken in 2015, 2012 and 2006.
ETC Institute mailed the paper surveys to a random sample of households with postage-paid return envelopes. The 2018 survey reached 406 people and had a margin of error of 4.8 percent.
"Overall, most respondents have a positive perception of the city of Tyler," the company wrote in the survey analysis. "Eighty-four percent of residents surveyed who had an opinion indicated that the city of Tyler is either an 'excellent' or 'good' place to live.
"Eighty-two percent indicated the city is an 'excellent' or 'good' place to raise children, and 82 percent indicated the city is an 'excellent' or 'good' place to retire," the company wrote. "The overall quality of public education received the lowest percentage (at 51 percent) of 'excellent' and 'good' responses from residents." 
Respondents said their top reasons to live in Tyler were the low crime rate and the quality of health care services. Their least important reasons to live in Tyler were the availability of public transportation and arts and cultural amenities. 
However, the short-term trend analysis from 2015 results to 2018 results showed that fewer respondents were happy with the quality of city services this year compared with three years ago. 
The survey results say that significant increases or decreases in satisfaction are considered changes in satisfaction of 4 percent or more. There were significant decreases in 12 of 17 city services listed, and the remaining five services either saw a slight decrease or an increase of up to 1 percent.
The biggest drops came in how many respondents were satisfied with water quality, which decreased from 77 percent to 56 percent; and how many respondents were satisfied with management of drainage and stormwater runoff, which decreased from 65 percent to 52 percent.
Those drops were followed by the satisfaction with the quality of the airport, from 74 percent to 65 percent; quality of new neighborhood subdivisions, from 52 percent to 43 percent; and satisfaction with garbage collection services, from 87 percent to 79 percent.
Mayor Martin Heines said in an interview that he sees the survey as a positive. He said the respondents were concerned about many of the things that the city has also poured financial and staff resources into improving, such as water quality and drainage infrastructure.
"We've been very open and transparent about what we felt we needed to work on and what we needed to improve, and I think that's reflected in the numbers," Heines said. He pointed to the tens of millions of dollars earmarked for infrastructure investment in the current fiscal year budget.
Heines said it is possible that a hiring freeze during previous fiscal years, when sales tax revenue underperformed, could have affected respondents' satisfaction with service. But, he said, such freezes are the right thing for the city to do to be fiscally conservative. The city lifted the freeze in October.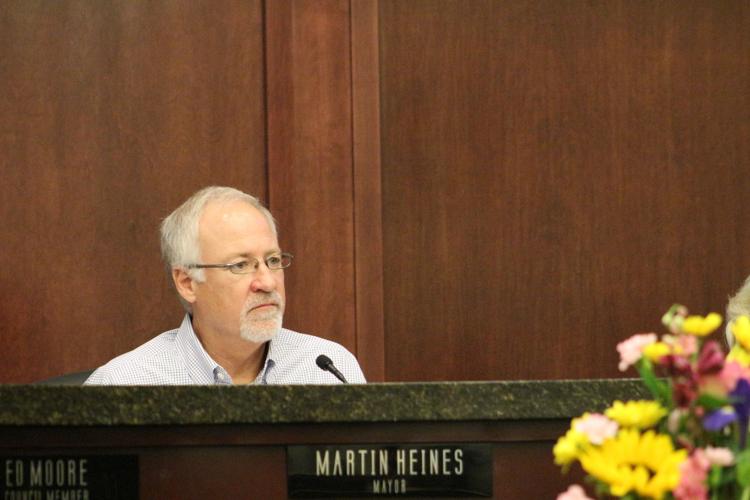 "The main thing you want from a city government or a city staff is that if there is an issue that you respond appropriately, efficiently, as soon as possible," he said. "And then I think what you want from government is you've gotta do the long-term, you've gotta follow through."
Heines said he would be interested to find out more about the demographics of who responded, given changes happening in the city's population, and hear from members of the Tyler City Council on their takeaways.
The Tyler City Council will hear about the survey results at a regular meeting starting at 9 a.m. Wednesday at Tyler City Hall, 212 N. Bonner Ave.
A full copy of the City Council agenda is available at TylerPaper.com.
TWITTER and INSTAGRAM: @_erinmansfield