Smith County Food Security Council continued its mission to reduce hunger within the local community through an educational event at the East Texas Food Bank Monday in Tyler.
The council hosted the No Hungry Neighbors: Community-Wide Awareness Event to demonstrate the effects hunger can have on people and the need to work together to address the issue.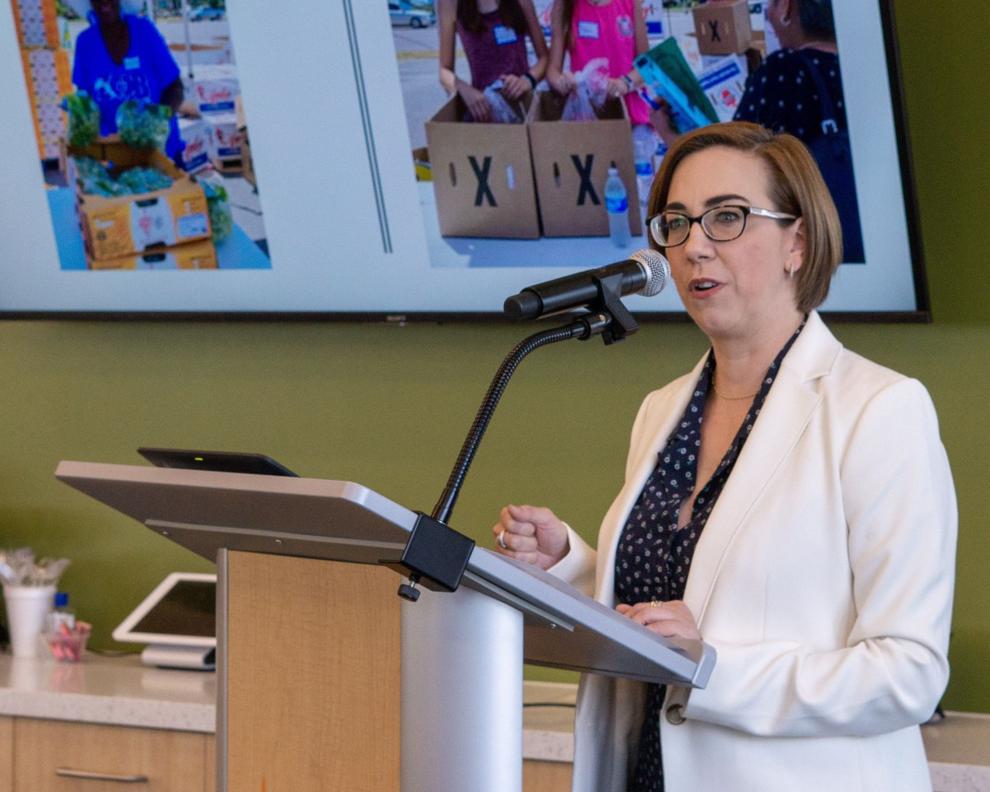 Dr. Valerie Smith, a pediatrician at St. Paul Children's Foundation and the food security council's chair, said the council exists to improve the health of the community.
Some of the council's work includes training health care providers to screen for food insecurity and educating people about local agriculture, Smith said.
The recent produce drop and community resource roadshow event in August provided fresh, healthy produce to hundreds of families, Smith said.
After Smith shared about the council's work, she introduced Jeremy Everett, author of "I Was Hungry" and director of the Texas Hunger Initiative, which is an anti-hunger project within Baylor University.Everett has spent roughly 20 years living in impoverished communities to learn about the experiences of those living in hunger.
"You've got to be immersed with it. You have to be in a relationship with people experiencing hunger," Everett said. "We have a tendency of blaming the poor for their plight.This whole idea of the poor being lazy is tired."
With proximity to the problem of hunger, "it's like you're bearing witness," to it, Everett said. He shared a story of a neighbor, Lupe, he had while living in San Antonio. She had eight kids, took care of her parents and her husband worked full time. She lacked health insurance and consistent food for her family.
Because of her lack of insurance, she waited too long to see a doctor about an ear infection and died after the infection ruptured to her brain.
"Our economic hardships are not evenly spread out throughout society," Everett said.
Hunger in the U.S. is often episodic or based on paycheck to paycheck for most, Everett said. Food insecurity, which is the lack of a consistent food source for a healthy life, is linked to poor nutrition, increased health problems and developmental issues.
Everett told the audience the No. 1 cause of hunger in the U.S. is underemployment and the No. 2 cause is lack of education. Mental health also contributes to the hunger epidemic.
Everett thinks this generation is going to be judged by how it works to decrease hunger and poverty. He noted that even in the most bleak times, people can find the common good.
Joseph Guzzetta, culinary instructor at Tyler ISD Career and Technology Center, and his students also demonstrated how to make a healthy meal with less food waste for those in attendance.