Smith County officials are looking at possibly hiring an outside law firm to handle legal issues related to e-bond software and real estate.
The county may enter into a contract with the Tyler law firm Potter Minton P.C. to consult on such matters.
The Smith County Commissioners Court will consider whether to approve the contract at a regular meeting at 9:30 a.m. Tuesday in the Smith County Courthouse Annex Building.
The e-bond software is designed to allow bail bond companies to submit bond applications electronically to the local jail, according to the program's website.
The software is proprietary and was created by county staff in 2014, making Smith County one of two in Texas with its own e-bond software, Smith County Assistant District Attorney Thomas Wilson told the Commissioners Court on Jan. 22.
Wilson said Smith County holds a copyright on its software, and several parties have been interested in purchasing the right to use it. However, he said that process is complicated. 
"There are some legal issues related to how we go about selling this program, or how we license it, and there are also some contractual negotiation stances that we need to determine where we stand on this as a body so that we can move forward with any one of the entities that are interested in this," Wilson said.
The Commissioners Court held an executive session on Jan. 22 to discuss legal issues related to the e-bond program but did not take action. Commissioners are scheduled to approve the contract on Tuesday and then hold an executive session at the end of the meeting related to the software.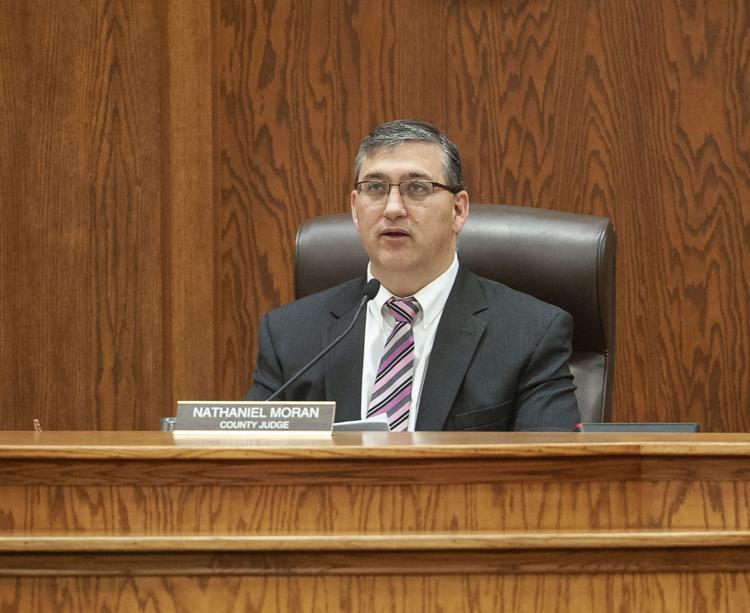 "The immediate purpose of retaining Potter Minton for contract work is related to the e-bond program, which involves specialized intellectual property rights matters," County Judge Nathaniel Moran said in a prepared statement.
"This is an area of the law that counties do not do on a regular basis, and it is prudent that we retain outside counsel to provide such advice," Moran said.
"Additionally, from time-to-time, the need for expert real estate legal consultation arises. Potter Minton is able to handle all of these legal needs."
A full copy of the Smith County Commissioners Court agenda is available at TylerPaper.com.
TWITTER and INSTAGRAM: @_erinmansfield