Bowlers lined every other lane Friday as Green Acres Bowling Center reopened after a two-month closure due to the coronavirus pandemic.
"Today is a great day," the bowling center's general manager Andrew Turner said. "We finally get to open up to twenty-five percent occupancy, but it's better than nothing. It does allow everybody to come out and get some fun outside of the cabin fever."
Even though Green Acres Bowling Center is open, management is being very careful to maintain the safety of their customers. Not only does the bowling alley require customers abide by social distancing standards, employees are required to wear masks.
Turner also said that the bowling alley is going to extra lengths to make sure everything is sanitized and as clean as possible.
"We started sanitizing immediately after the closure, the twenty-first of March," Turner said. "We sanitized everything. Then here about the last week and a half we got started inside re-cleaning, doing a couple of construction projects, getting the sneeze-guards (plastic shields on the counters) put in place."
The bowling balls and shoe cleaning have always been an area of focus in cleaning for the bowling center, but Turner said that Green Acres Bowling Center is increasing its focus in sanitation.
"Now, we've amplified that," Turner said.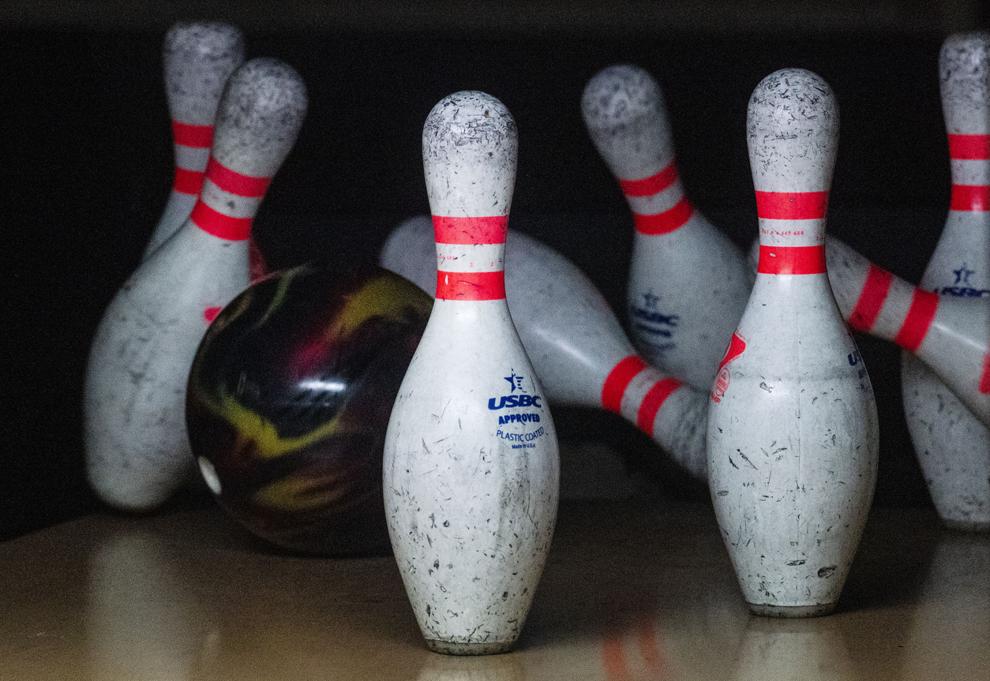 In order to keep as few hands as possible on each ball, the bowling alley has provided a selection of different sizes and weights at each lane from which customers can choose.
The center's occupancy is limited to 74 people, not including employees. Turner is asking those who are interested in bowling to make a reservation. Green Acres Bowling Alley also provides a liability waiver at the entrance before the public is allowed to use their facilities.
Although the bowling lanes are open, the club area and the arcade are still closed. Alcoholic drinks must by bought from the window to the bar. The snack bar is serving its full menu in to-go containers.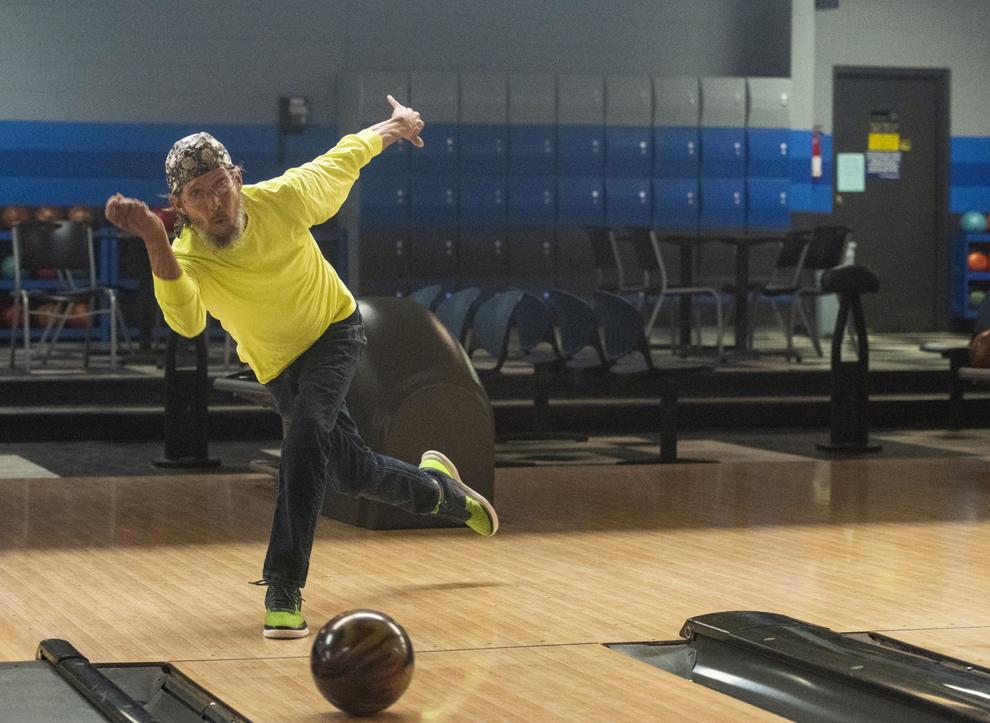 Turner said the transition has brought out a lot of different emotions.
"Everybody takes a new light, a new view of the way we're coming back," Turner said. "It was very painstaking. And it's one of the toughest things anybody could ever face in the business world I think is to have to look your employees in the eyes and say, 'You've got to go home.'"
But with the reopening of the alley, Turner has been able to put his employees back to work.
"It's been a big relief – a big breath of fresh air – being able to call them back, hearing the excitement in their voice, ready to get back in the saddle and make things happen. It's a gratifying feeling," he said.