Actors parade onto the Van Cliburn Auditorium stage at Kilgore College, draped in colorful costumes matching periods of history.
From the Shakespearean attire of "King John" costars Tim Sailer and Joan Korte to the Great Depression-era threads donned by "110 in the Shade" actors Connor Sullivan and Anna Baker, the costume work is a part of what helps bring the shows to life.
The Texas Shakespeare Festival in Kilgore began Thursday and continues through July 29. At it, actors will perform in a variety of original, classic and Shakespearean plays.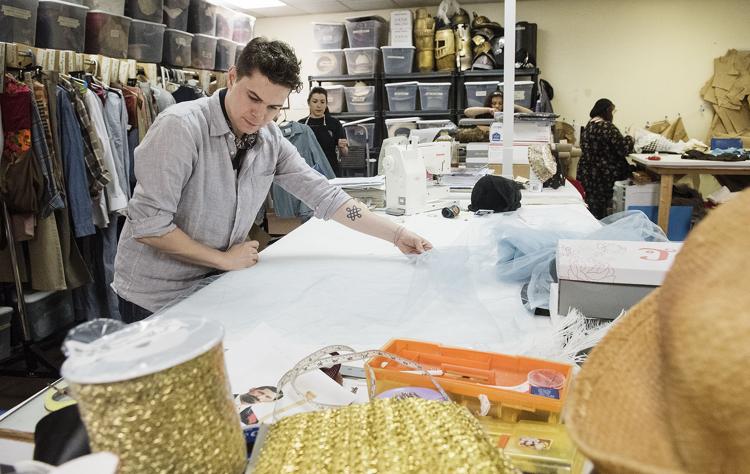 Designers start costume design about six months before the shows start, reading the script before doing research and sketching designs, designer Christopher Metzger said.
"It's about six months, and countless hours a day with choosing fabrics and being in fittings and being in tech and watching rehearsals," Metzger, a Brooklyn native in Kilgore for the festival, said. He is designing costumes for "Tartuffe" and Shakespeare's "Love's Labour's Lost."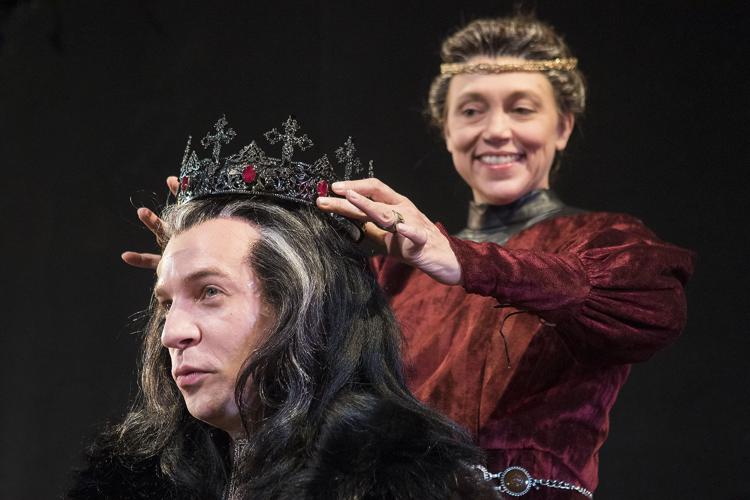 Starting most costumes from scratch, it takes a team of 15 to create the duds for the six plays this year.
Costuming requires a lot of work and cooperation with positions including designers, cutter-drapers, a first hand, stitcher and wardrobe staff member.  
Five or six people touch each costume throughout the creation process.
Angelina Herin, costume designer for "110 in the Shade" and "King John," said the costuming is just as important as the acting to immerse the audience into the story.
"The actors have built this foundation of the character and to them the costume is like the icing," Herin said.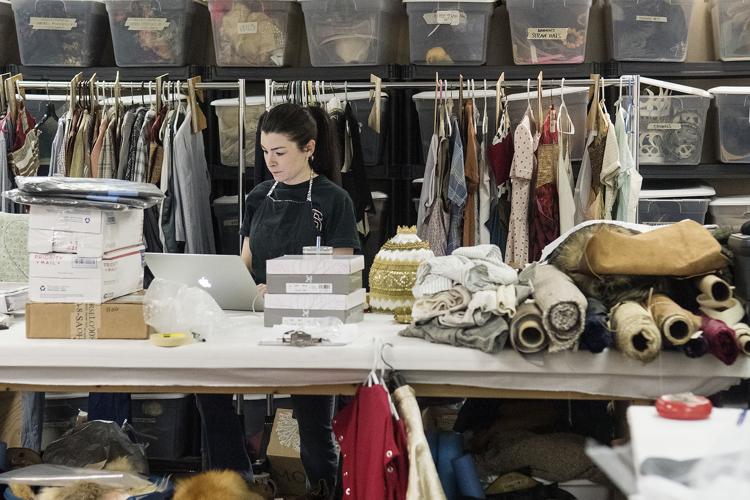 Actors can go through as many as 10 costumes in one play, and most actors are in three plays. It depends on the character and the needs of the play, wig master Nick Jones said.
"The Belle of Amherst" has only one character and one costume. The script calls for a white dress, which Jones said is odd.
"If you know anything about Emily Dickinson, you never saw Emily in a white dress," Jones said. "But there's one museum piece that is Emily's white dress, so that's kind of what this is."
Even when basing the dress off one found in a museum, Jones said there is creative freedom in where to lay trim and how to fit the dress to be most flattering to the actress.
The work is demanding for the costume artists. Days can start at 9 a.m. and end at 10 p.m., Jones said.
Camilla Morrison, a draper working with the costume department, said it's extraordinary how quickly pieces can be designed, fitted and finished.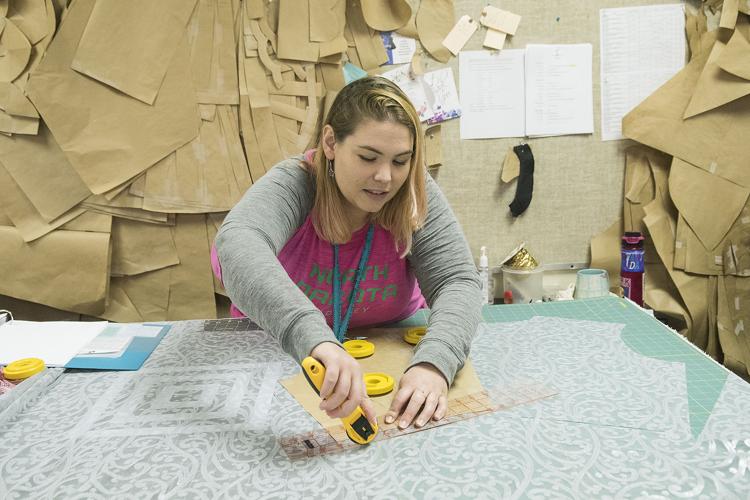 "A thing I talk about even with fellow customers out in the world, it's unbelievable how fast we mount one massive show in four days, five days," Morrison said. "I work in academia and we do one giant show over a two-month span, and even then we're hustling until the last minute. Yet somehow, here, the magic just happens. These shows aren't like four characters. There's 30 people on stage and each of them has 10 costumes."
Herin said the behind-the-scenes work is vital to make the onstage magic happen.
"One really exciting aspect is what happens backstage," Herin said. "You have to think about when one character comes on one moment and then another moment the same actor comes on as something completely different, so backstage is a whole other show happening."
For more information on the festival, click here.