On Friday afternoon, the staff of Christus Mother Frances Hospital Tyler received a surprise announcement. For the second time, the hospital has earned Magnet recognition from the American Nurses Accreditation Center (ANCC), one of two hospitals in Northeast Texas to earn such a designation.
"This is the gold standard for the nursing practice, said Shelly Welch, chief nursing officer at Christus Mother Frances Hospital Tyler. "There were a lot of requirements that had to be met and the nursing staff here showed exemplary quality of care to the patients."
The process includes evaluating the organization on specific standards, applying for Magnet designation, then submitting documentation of evidence that shows how the organization's nurses meet and exceed the standards during a four-year period.
ANCC announced the hospital's Magnet recognition was a unanimous decision.
"This is the highest award in the world for nurses to achieve," Welch said. "Our nurses have risen above many challenges over the past few years to continue providing excellent care to our patients under some very difficult circumstances."
Christus Mother Frances Hospital Tyler, which first achieved the designation in 2017, and Christus St. Michael in Texarkana are the only two Magnet recognized hospitals in East Texas.
"The Magnet requirements help to create a great work environment for our nurses; so they can provide the highest quality care," Welch said.
Magnet program designation recognizes hospitals for excellence in nursing services, assessing programs on professional development, innovation, leadership, exemplary professional practice, and outcomes.
According to ANCC, less than 10% of all hospitals in the United States have earned Magnet recognition.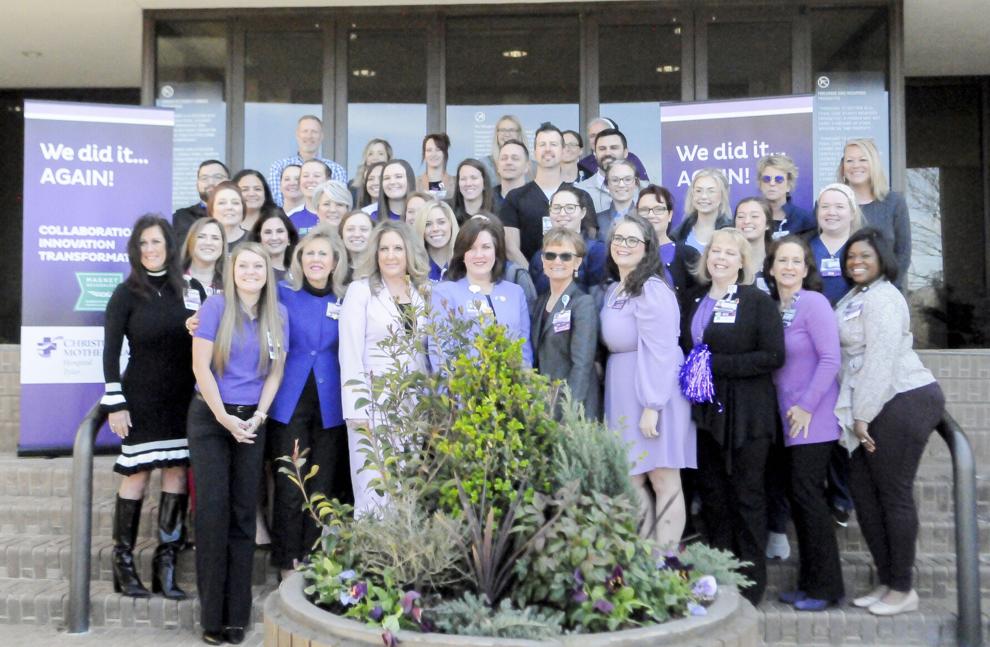 "The Magnet recognition shows the commitment our nurses have to this community," said Deborah Chelette, Regional Vice President of Cardiovascular Services, Christus Northeast Texas. "It shows how incredible and mission-driven the nurses are."
In front of a packed room of nurses and hospital staff who gathered to hear ANCC announce the decision by phone, Christus Mother Frances President Jason Proctor lauded the efforts of the nurses.
"I think about all the people who have celebrated more birthdays, more Christmas gatherings, and more family time because of the work you have done," Proctor said. "You are all so incredibly deserving of this honor and everyone of you should feel proud of what has been accomplished."
ANCC reports that Magnet organizations enjoy higher nurse job satisfaction, lower burnout, and lower turnover.
Magnet-recognized organizations also have lower patient mortality rates, lower patient fall rates, a higher nurse-perceived quality of care, and higher patient ratings of their hospital experience.
"This is the validation that nurses have voices and that they are supported by leadership," said Jamie Moore, Clinical Director Cardiovascular Center of Excellence at Christus Mother Frances.
"This is the proudest moment in my career, to experience our nurses receiving Magnet recognition," Welch said. "Our nurses were involved at all levels during this process and their commitment to excellence is palpable."
"This shows how they truly exemplifies what it means to be a nurse," said Brenna Stidham, MBA, RN, ONC, Clinical Director, Centers of Excellence at Christus Trinity Mother Frances Health System. "It is such a huge honor to receive the recognition."