Diann Blevins, 65, of Alexander, Arkansas, said pageants help girls gain confidence and she enjoys leading by example and breaking the mold.
She was crowned Ms. Southern Central on Sunday at the America's Majestic Miss pageant in Tyler. Ladies from ages 3 to 65 competed for the crowns of Majestic Texas, Miss Heartland and Miss South Central Region.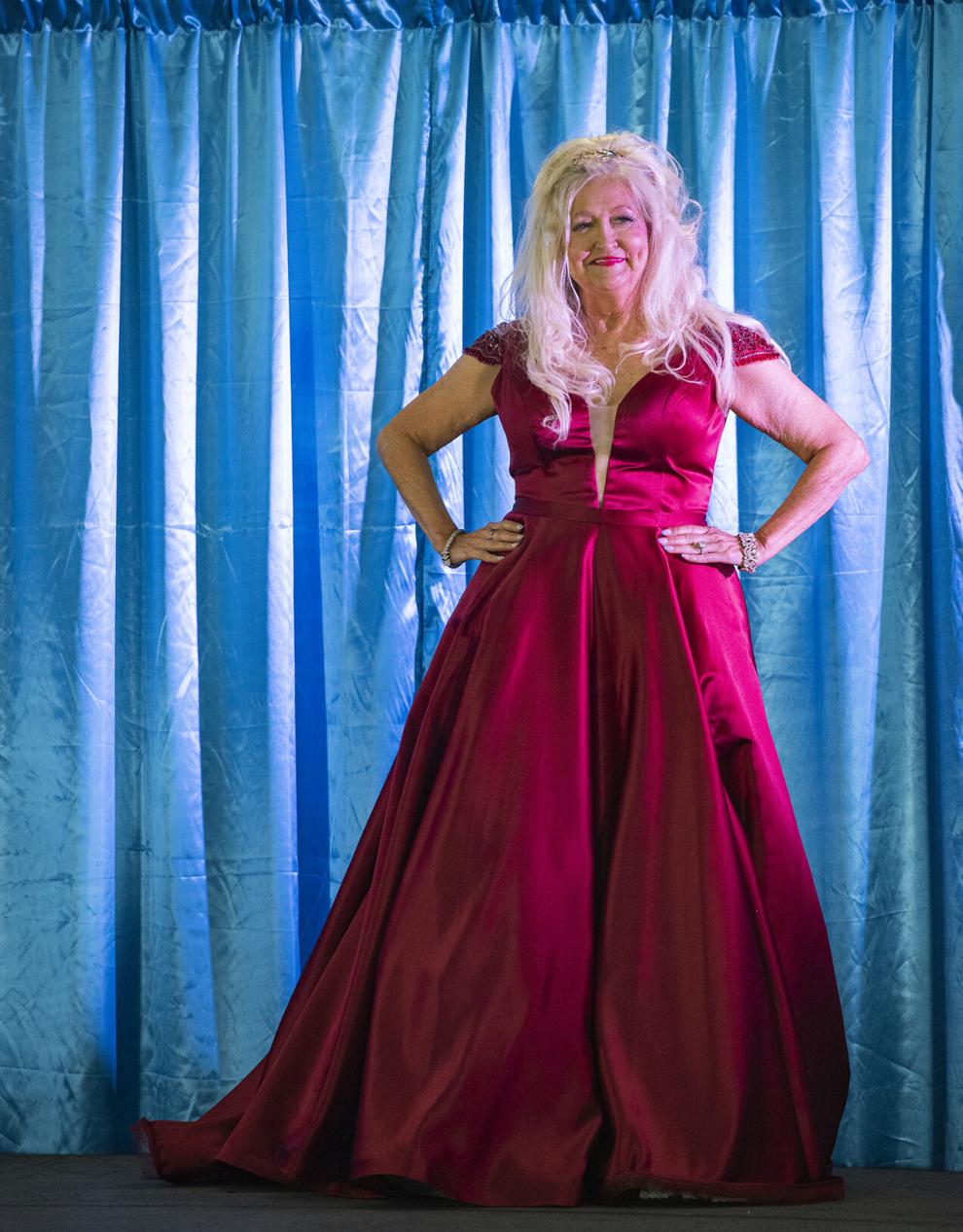 She is one of the 11 contestants who can now advance to the national pageant in Nashville at The Inn at Opryland on June 24 to 27, 2021.
Blevins is a minister, an artist and a retired certified public accountant who enjoys using her art and ministry to help girls become confident no matter what their age.
At her company, Paint2Motivate, Blevins uses fun and discovery to heal the emotional pain women have experienced.
"You're never too old," Blevins said. "I like to inspire women that life doesn't stop because you get older. You can always give. I'm able to meet people and speak into their life."
At 17, she was the first female telephone installer in Arkansas in 1972, and she used to compete in motocross.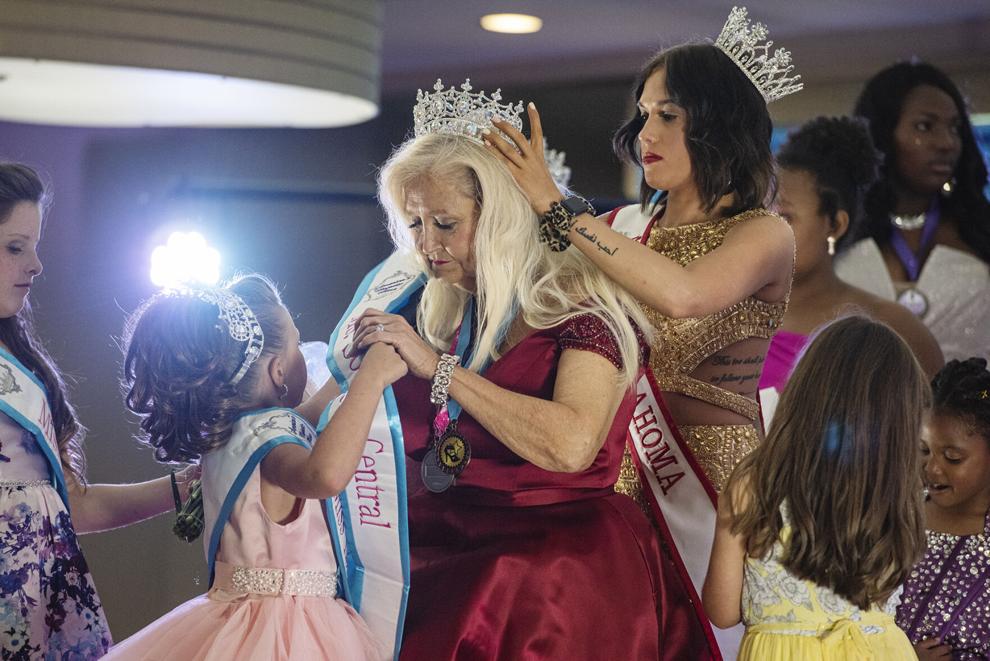 "I've always broken the mold," Blevins said. "I've gone the gambit."
Blevins has been entering pageants for two years now after her 80-year-old friend told her about her pageant experience.
"The last time I was in one, I was 16," she said. "So I thought why not?"
She also competed with her granddaughter in Sunday's pageant. Blevins enjoyed meeting the other women and girls participating in the contest.
Other winners advancing to nationals are Baby Miss Texas Yasmine Jackson, Junior Princess Miss Texas Ava Alexander, Princess Miss Texas Rylee Ann Fonte, Preteen Miss Texas Tamaryn Hawkins-Scott, Junior Miss Texas Abigail Schmidt, Teen Miss Texas Elizabeth Hunt, Miss Texas Lexi Whitworth, Ms. Texas Tammy Arterberry, Princess Miss Southern Central Khyleigh Caillier and People's Choice's Preteen Miss Heartland Carlie Hawkins-Scott.
The contestants were scored on three categories: interview, majestic wear and formal wear. Winners also receive a free trip to The Villages Water Park in Flint.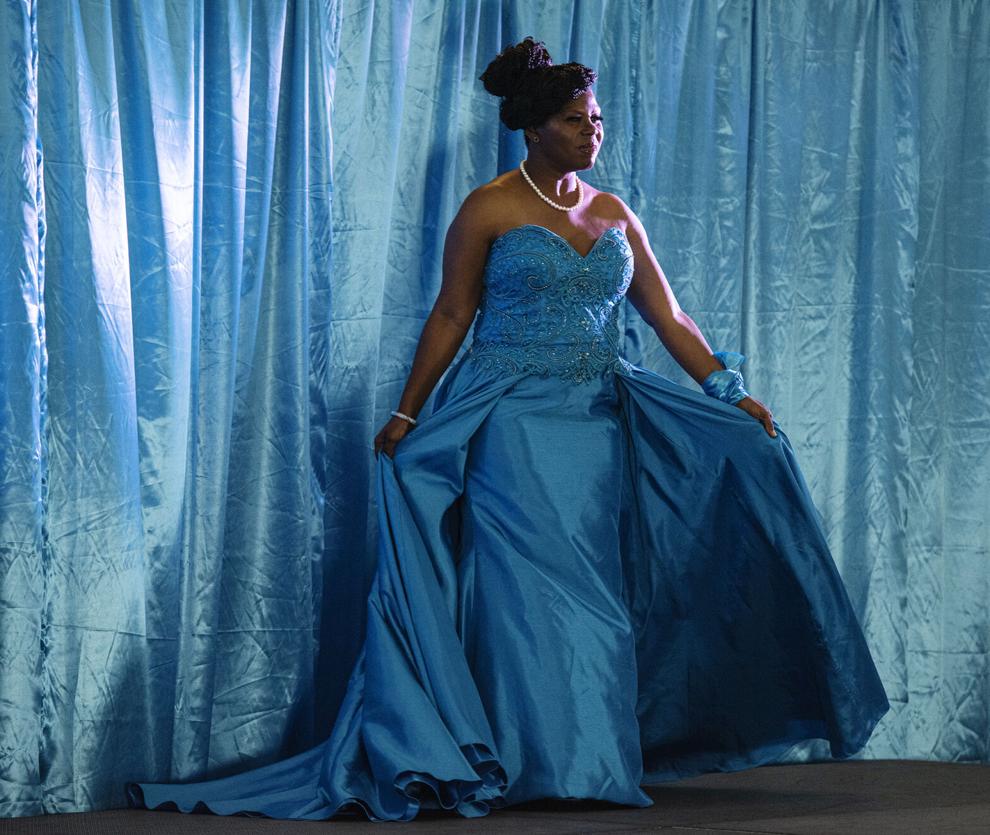 Candidates for the crown promote different organizations and causes as well as partake in community service opportunities.
"America's Majestic Miss is a natural beauty pageant that teaches girls to be confident in who they are and to inspire others," Tamara Young, pageant coordinator for Texas, said. "No matter how small you are or how old you are, you can impact your community."
America's Majestic Miss Texas Pageant