Mark Howerton, 22, turned himself in and was subsequently charged with the murder and brutal sexual assault of Trinity University sophomore Cayley Mandadi, a 19-year-old cheerleader who was found dead near Luling around Halloween last year.
Howerton reportedly surrendered to police Wednesday and admitted to having consensual "rough sex" with Mandadi over a drug- and alcohol-fueled Halloween weekend.
However, investigators reported that Mandadi's injuries were more consistent with a brutal sexual assault, and her final cause of death was reported as blunt force trauma.
Howerton is from Tyler and graduated from Grace Community School. Smith County judicial records show he was arrested in 2015 by the Whitehouse Police Department for possession of a controlled substance and delivery of marijuana.
One clue, offered up by the school, pointed to Howerton early on as a suspect. Trinity sent out an alert to all students and faculty to be on the lookout for him. However, he was not originally named by police as a suspect in the murder.
A social media post from a Trinity University staff member, Sheryl Tynes, pointed to the alert sent to students by Trinity police the day after Mandadi's death. But it was not originally linked by authorities to Mandadi's death.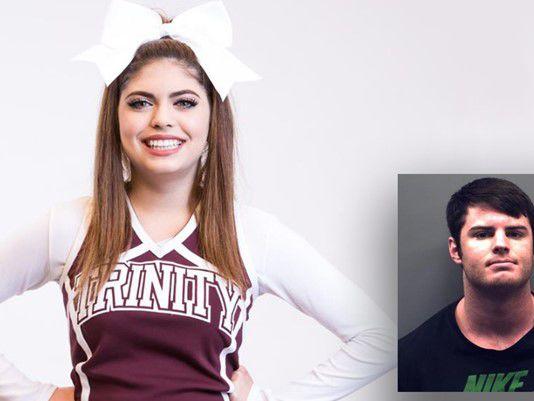 "We recently shared an alert for a TUPD Criminal Trespass Warning regarding a non-student named Mark Howerton, who had been associated with Cayley and is not welcome back to Trinity," Tynes said in the post.