The high school football season has not started but the first tailgate was held at the new Tyler High School indoor athletic and music facility.
The second "The Zone Magazine Tailgate Photo Shoot" was held in Tyler with 38 schools in attendance. The first photoshoot in Longview had 28 schools.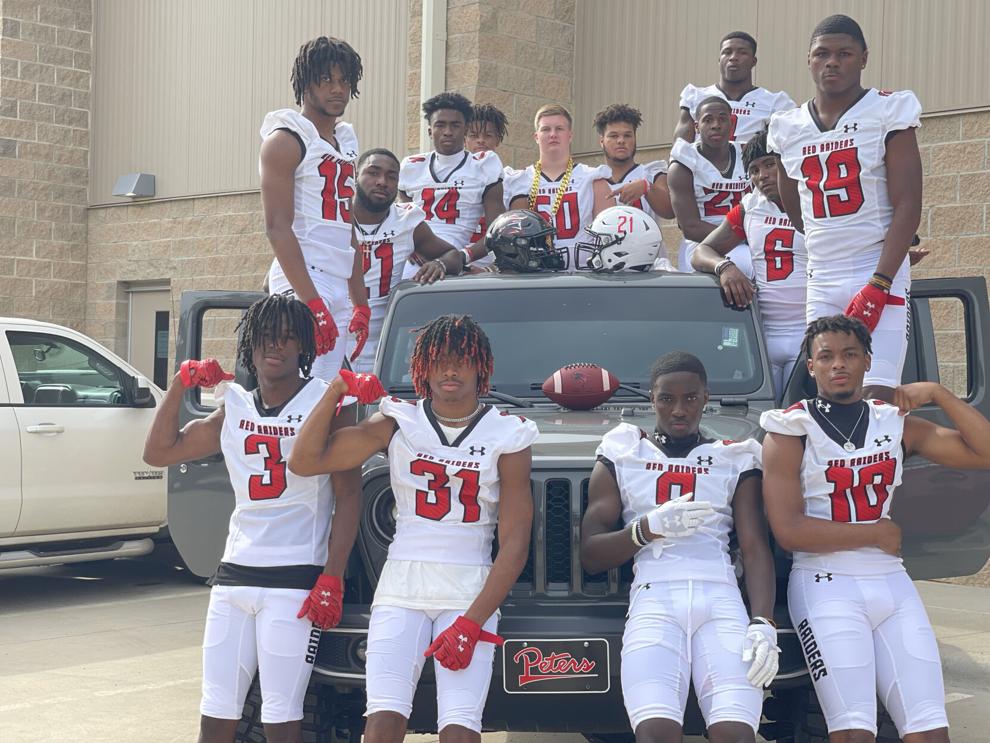 The full-color glossy magazine is 148 pages and put together by the sports departments of the Tyler Morning Telegraph and the Longview News-Journal. It will feature photos of the teams, schedules, rankings, predictions, stats, records and the 2021 East Texas Dream Team.
Jacob Villela, a senior linebacker at Tyler High said, "It's been insanely fun, you get to see all the different uniforms and a lot of team bonding and taking goofy shots."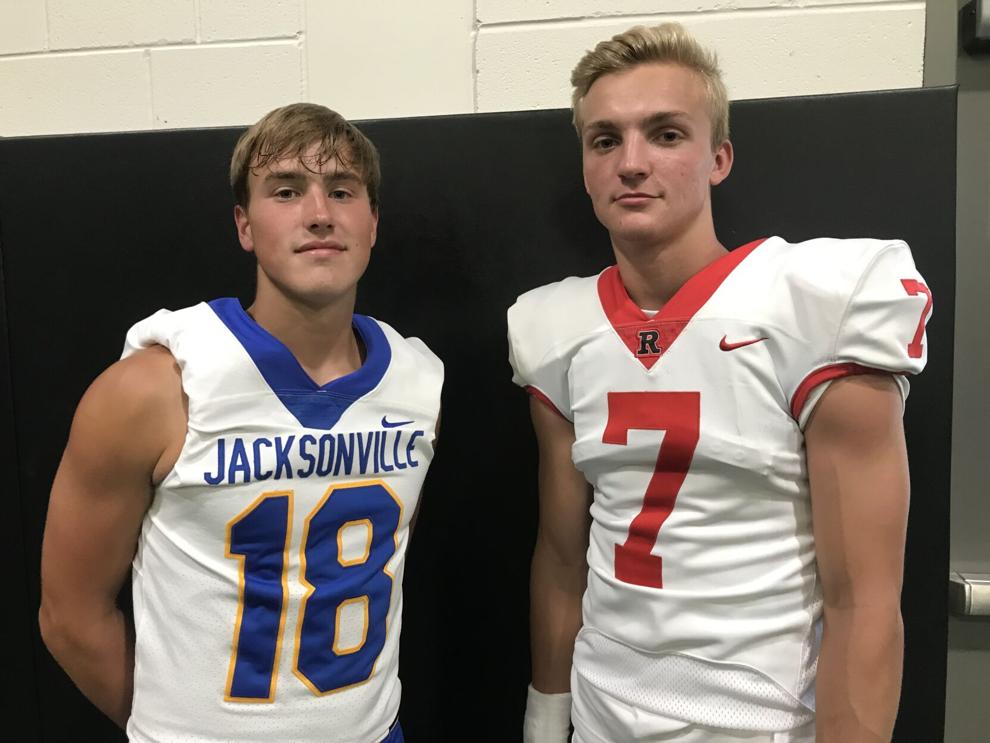 Rusk Eagles head football coach Thomas Sitton said the Zone Magazine photo shoot is when it starts to sink in the season is almost here.
"This (Zone Magazine football shoot) every year, you really start to get that feeling of Friday Night Football and there's nothing better," Sitton said. "We've got a great senior group and we are so excited and so blessed we get to play football in East Texas where it means so much and the kids learn so much from the game."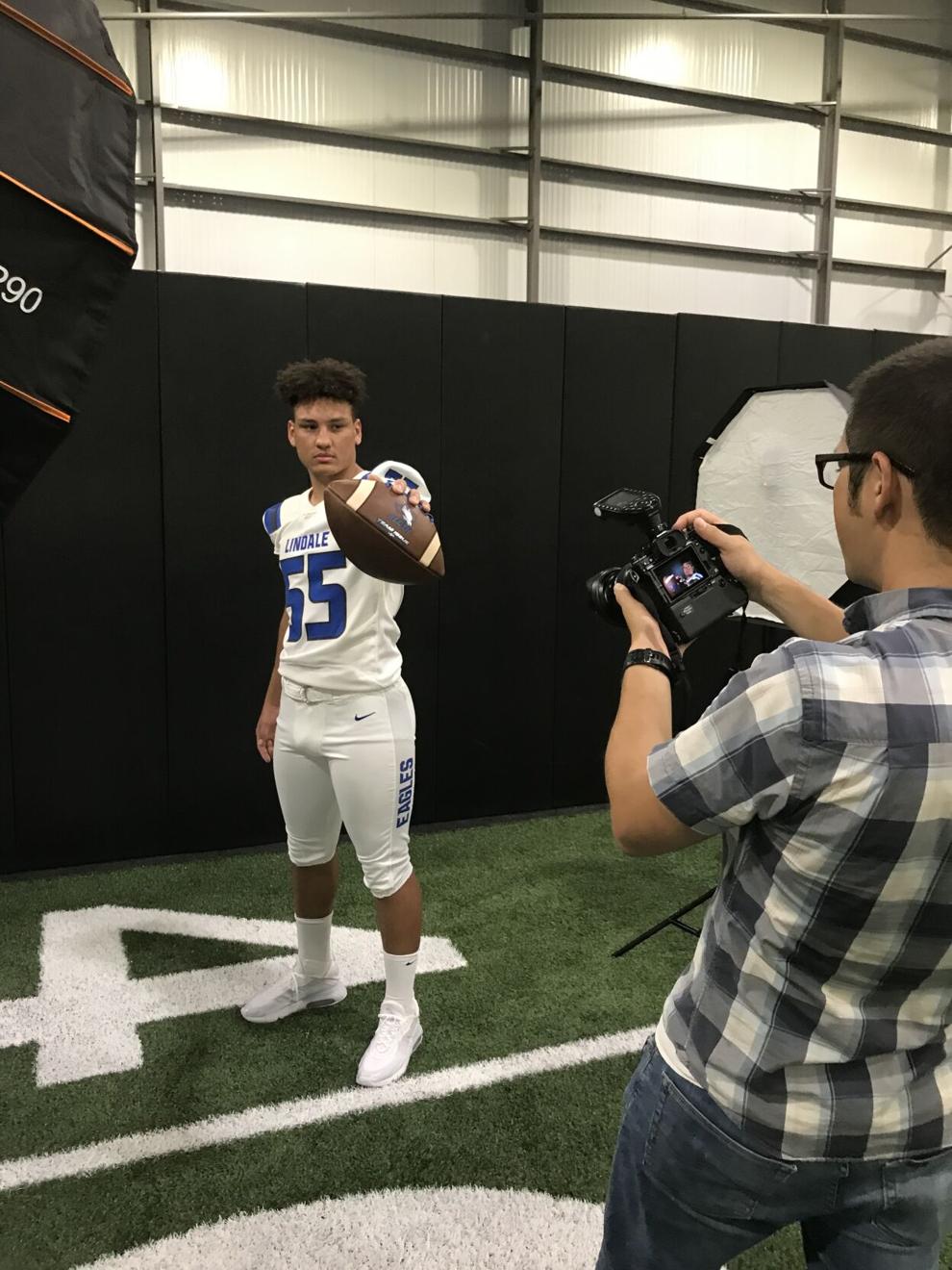 The student-athletes had photos taken by award-winning photographers Les Hassell and Michael Cavazos who shoot for ETX View Magazine, the Longview News-Journal and other M. Roberts Media publications in East Texas. Hassell shot the cover of the 2021 Dave Campbell's Texas Football Magazine.
Tyler Morning Telegraph and Tyler Junior College photographer Michel Alfaro also had a station set up to shoot. Jessica Payne of the Tyler Morning Telegraph was at the Longview shoot.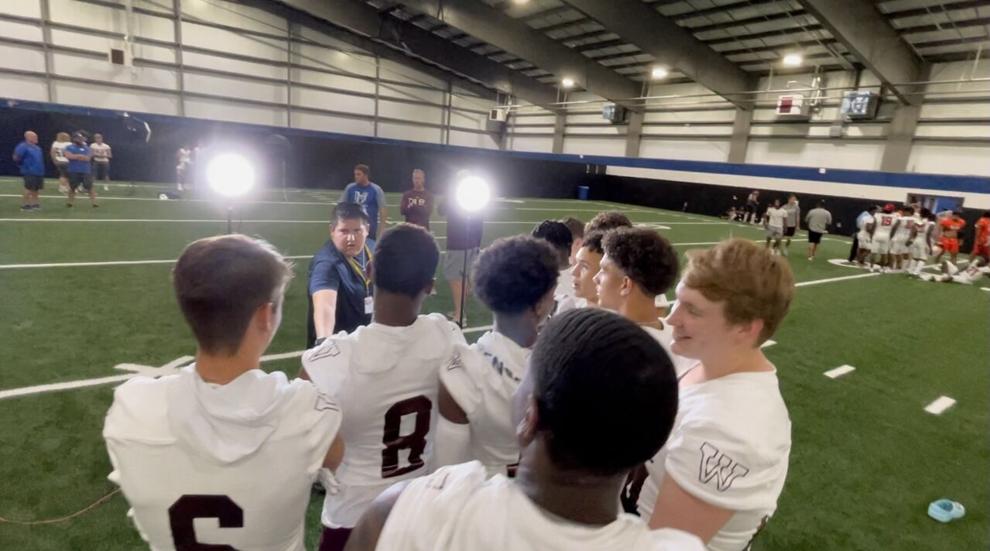 Outside, there was the CHRISTUS Mobile Athletic Training Room where players were posing from CHRISTUS Health and they received special towels from CHRISTUS.
Peters Chevrolet, Buick, Chrysler, Jeep, Dodge, Ram and Fiat had trucks at both photo shoots and two of the favorites in Tyler were a new Jeep and BMW to pose with as well. The players received metal water bottles with The Zone engraving.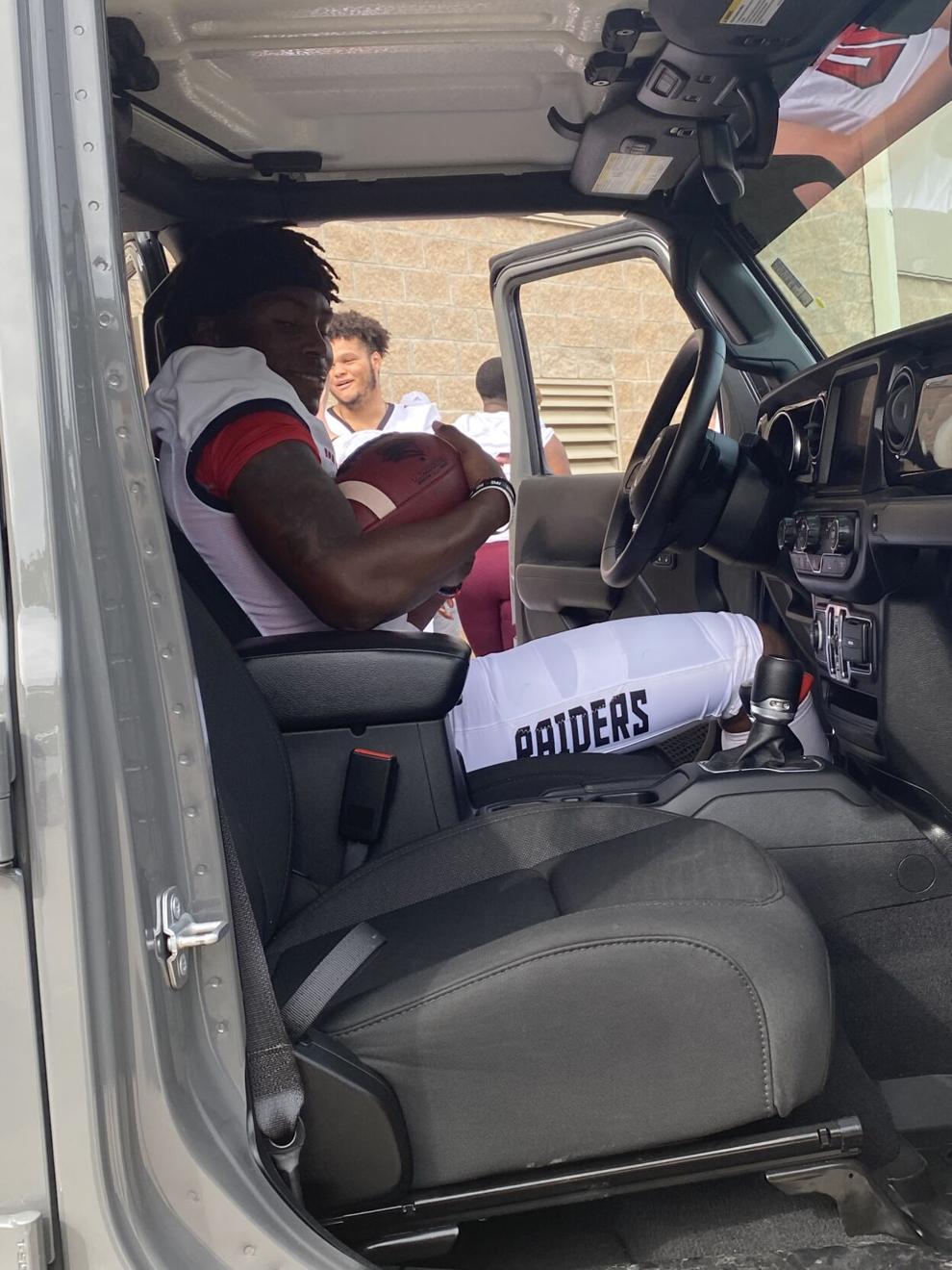 After posing on the vehicles, Villela said, "We like the trucks ... you know we love our trucks in Texas, that's just our style!"
Villela also talked about the season.
"Coaches, teammates, everyone is putting in hard work," he said. "Coach (Ricklan Holmes) holds us to high standards and if we keep it up, we'll have a good season. We have a ton of talent here and good football players."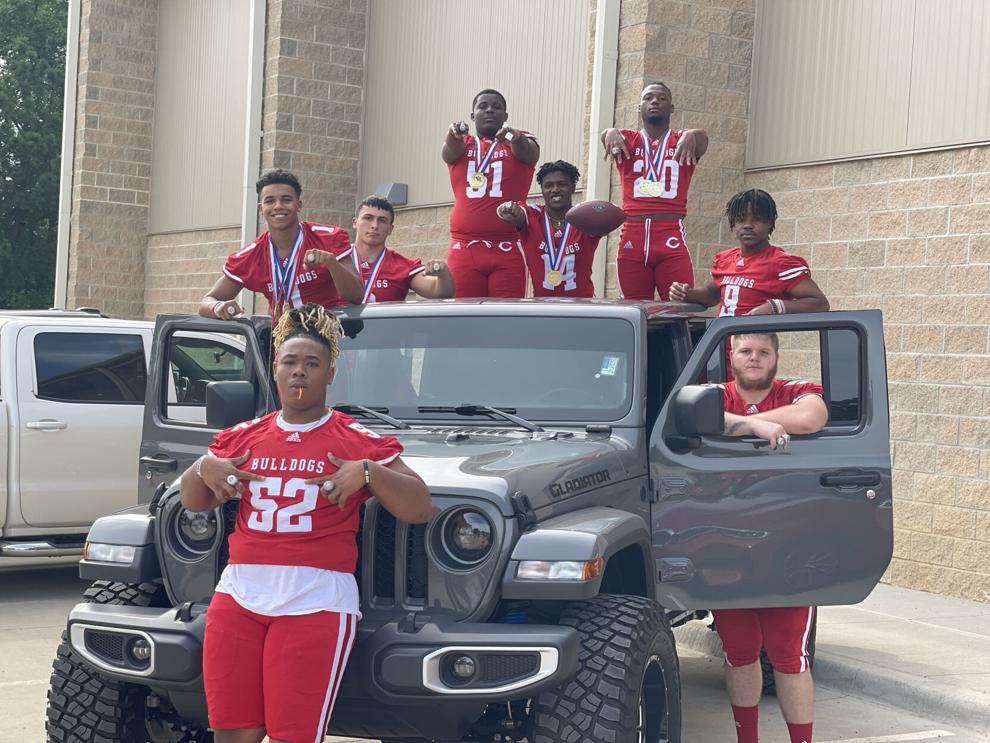 The defending Texas UIL State Champion Carthage Bulldogs (eight state titles in the last 14 years) were at the shoot Monday night. Some had championship rings, other had their medals.
Whitehouse senior defensive back and running back Dominic Rayford said he was pleased the newspapers held the event as they did not experience it last year.
"This is great, we didn't really get a chance to do anything like this last year because of COVID," Rayford said. "We brought the juniors this year so they can experience and it's great. We get a chance to play a full year."
Sam Cook, a senior defensive back at Whitehouse said, "We are just excited to get back out here. We've been working hard in the offseason and we're just ready to get back to it on Friday nights."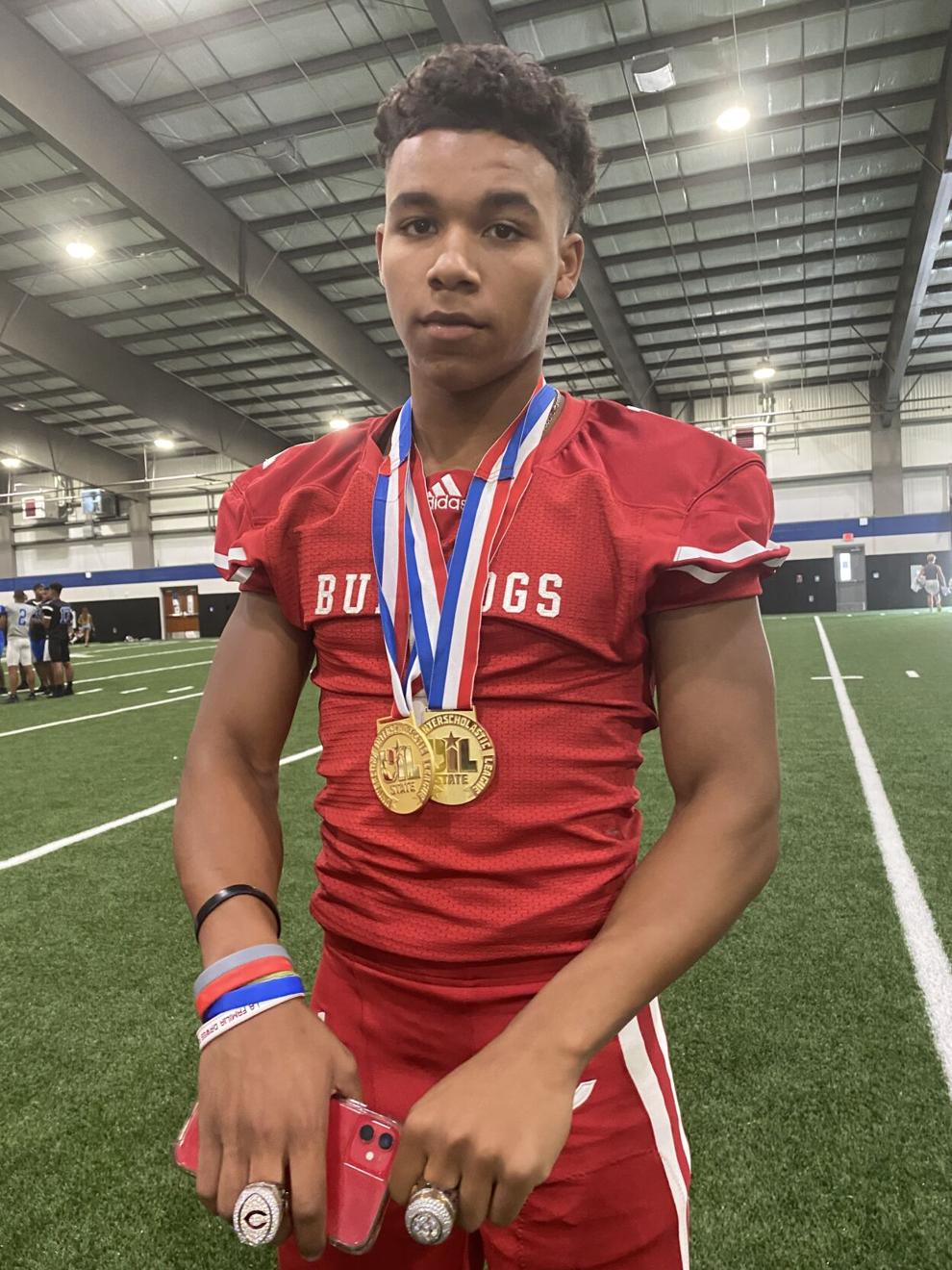 Players talked to each others from other teams, especially Carthage and teams with unique uniforms and props for the photos.
"It's nice seeing all of these teams out here, I'm excited to see some of the teams we are going to play this year," said Whitehouse senior defensive back Zachary Norvell. "It's fun and going to be good competition."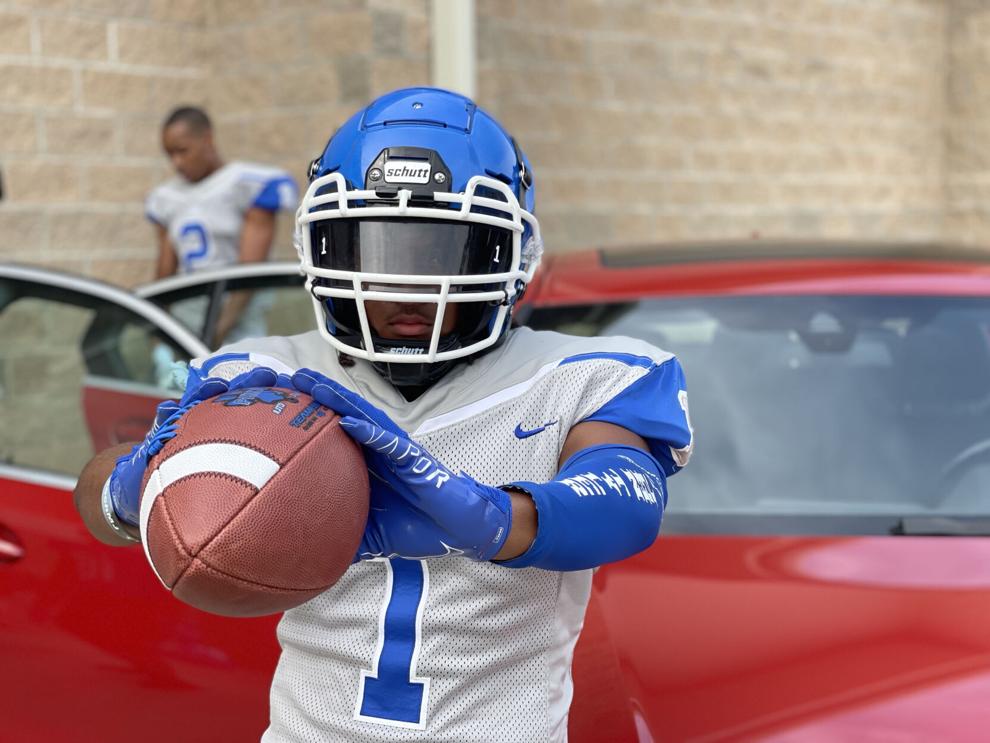 Chapel Hill senior linebacker Brack Dyer was a photo-favorite with his carefully-crafted mullet.
"This is a lot of fun today," Dyer said after his photo shoot. "I'm proud of myself because I've made it this far and I feel great. I'm not ready for it to end."
Sitton said it's been a great summer.
"This is such an exciting time for the state of Texas because Texas is the king of football," he said. "We've really come together as a family, our effort, our attitude, our toughness and the ability we've shown coming together has been unbelievable. We've had a great summer and we are thankful the UIL has let us play a little football in the summer."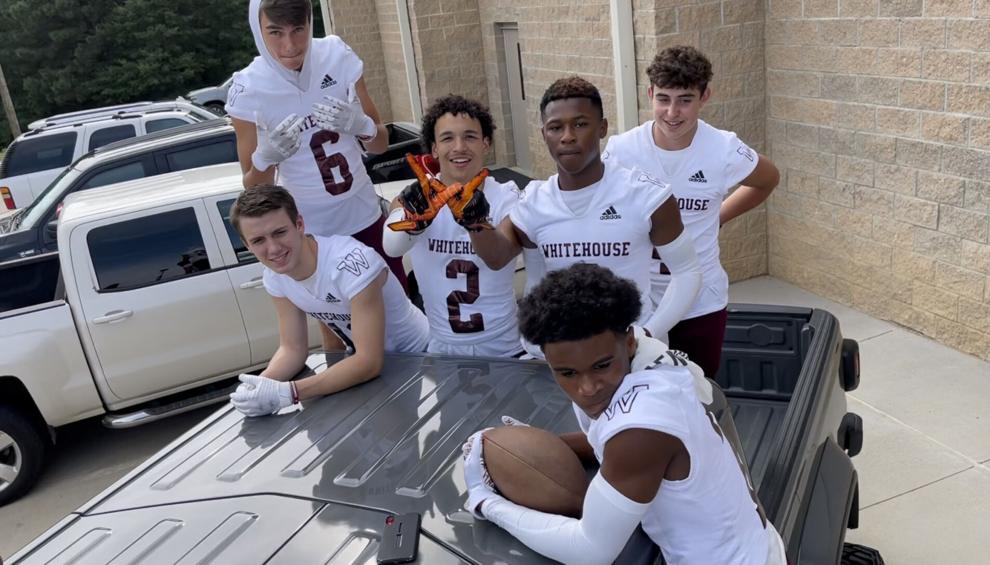 Whitehouse senior safety Jayden Brandon wears No. 5, the same number Patrick Mahomes II wore when he was on the cover of the pre-season edition.
"I've been wearing this number a couple years," Brandon said with a smile. "We've been working really hard and I expecting us to do good things this year."
Mahomes was a quarterback at Whitehouse, later Texas Tech and now is a NFL and Super Bowl MVP with the Kansas City Chiefs.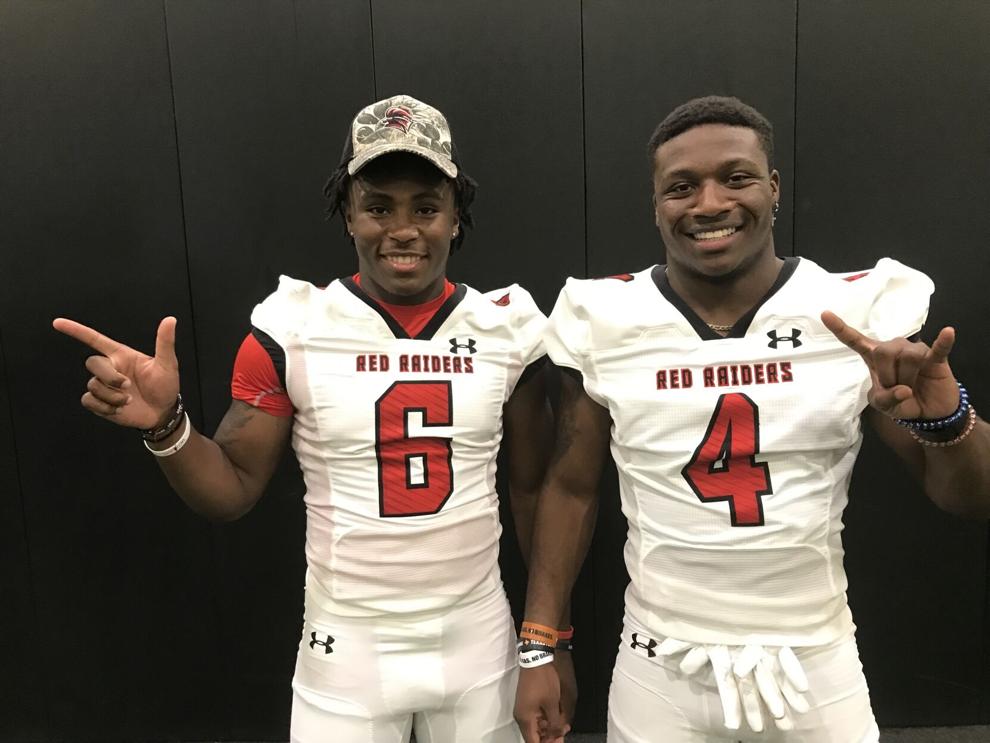 Josh McCown went to Jacksonville ISD and played quarterback in the NFL for 17 years, most recently a playoff game for the Philadelphia Eagles in 2019. He was enjoying the photo shoot with other parents.
He was also pleased to see an event for the kids.
"I think it's great, not only to be together with their teammates but to see other kids around East Texas," said McCown. "Some of them will play together in college someday, you never know. It's a special environment for them. It speaks to the communities in East Texas and how much we care about football and team sports.
"For them to be out here today is another highlight of those things. Hopefully the kids are having fun. They are throwing on the uniform for the first time this year and lets you know it's right around the corner," McCown continued. "So much good comes from these things, so we are so thankful for the media and everyone who put this on and put this thing together."
Jordan Sherrod, Kyle Daniel, Brandon Ogden, Thomas Bingham and John Anderson worked on videos for the shoots and the cover shoot.
Sports Editor's Jack Stallard (Longview) and Phil Hicks (Tyler) led the coordination of the photo shoots with the help of coaches at Longview and Tyler.
Note: The Zone magazine will be delivered free to subscribers on Aug. 22 in the Tyler Morning Telegraph. There is also a digital edition available to digital subscribers. For more information on the Zone subscriptions specials, call Steven Briggs at 903-237-7768 or email circulation@tylerpaper.com
Twitter: @23johnanderson