McDonald's owner-operators Kevin and Jeaneane Lilly opened their 24th store with a Big Mac giveaway on Tuesday morning in Chandler.
The first 50 customers to purchase a Big Mac combo meal in line at the drive-thru earned a punch card that entitled them to one free Big Mac a week for one year. Vehicles packed the dual-lane drive-thru and spilled into neighboring commercial parking lots for the special offer.
Kevin Lilly said their first location began about 20 years ago in Crockett. Since then, their local McDonald's ownership has grown across East Texas to towns such as Athens, Palestine, Tyler, Whitehouse, Kilgore, Mineola, Lindale and more.
He said the grand opening was well-received after planning the location for a little over a year. The city of Chandler and its economic development officials were very cooperative and a great group to work with, he said.
"We're extremely happy to be coming to Chandler," he said. "I think Chandler will be very happy to see our involvement in the community."
Lilly said they are very active in the communities where their restaurants are located by donating to local nonprofits and schools.
After the ribbon cutting, he said they donated $250 to the Chandler Intermediate School. Chandler Mayor Libby Fulgham, members of the city council and State Rep. Keith Bell all attended the grand opening and ribbon cutting ceremony.
The new location employees about 60 people with 30 or 35 being full-time, he said.
Gregg Thomas, of Chandler, stopped by Tuesday to grab a Filet-o-Fish for lunch, and he enjoyed both good food and customer service.
Thomas said it's nice to see more eating establishments coming to Chandler.
"It's good as long we have variety," he said. "We don't need some of the same. I will come back."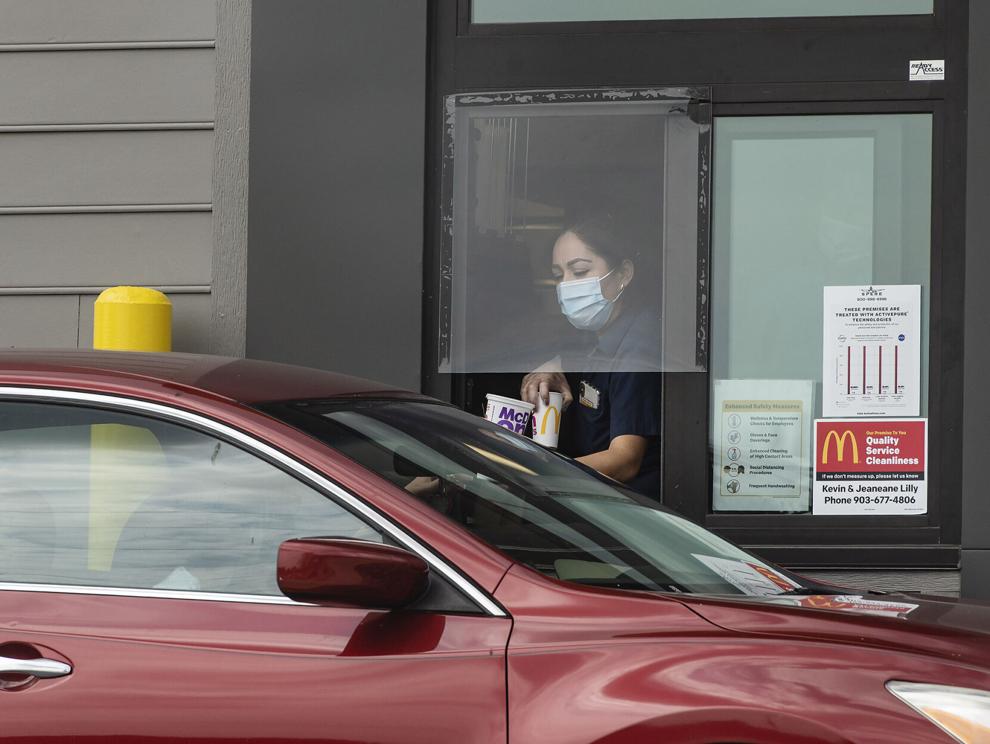 The restaurant's COVID-19 safety protocols include limiting the lobby to 50% capacity, social distancing both customers and crew members and posting plexiglass shields in the drive-thru windows and cashier positions.
The store is also using a UV light technology system that cleans the air and fights against viruses.
"Approximately every 25 minutes the air is completely sanitized," Lilly said.
Chandler's McDonald's, located at 710 Highway 31 E., also has a play land for the kids, which is closed at this time due to COVID-19, and self-ordering kiosks for customers.
Hours are 5 a.m. to 11 p.m. Sunday through the Thursday, and its open till midnight on Fridays and Saturdays.
Grand opening specials continuing throughout the week include:
Wednesday 9/9: Free apple pie with purchase of any combo meal
Thursday 9/10: Buy one get one free Egg McMuffin
Friday 9/11: Buy one get one free Quarter Pounder with Cheese
Saturday 9/12: 49 cent cones from 11 a.m. to 8 p.m.
Sunday 9/13: $2 Big Macs from 11 a.m. to 5 p.m.
Monday 9/14: Free small coffee with any purchase all day