On a dreamy Greek island, Sophie is excited about her wedding and looking forward to her father walking her down the aisle. Unfortunately Sophie's mother, Donna, won't tell her who her father is, leaving Sophie to take matters into her own hands.
After discovering three men who possibly could be her dad, Sophie invites them all to her wedding. The unfolding drama is told through the timeless music of ABBA in "Mamma Mia!" Tyler Civic Theatre's current production.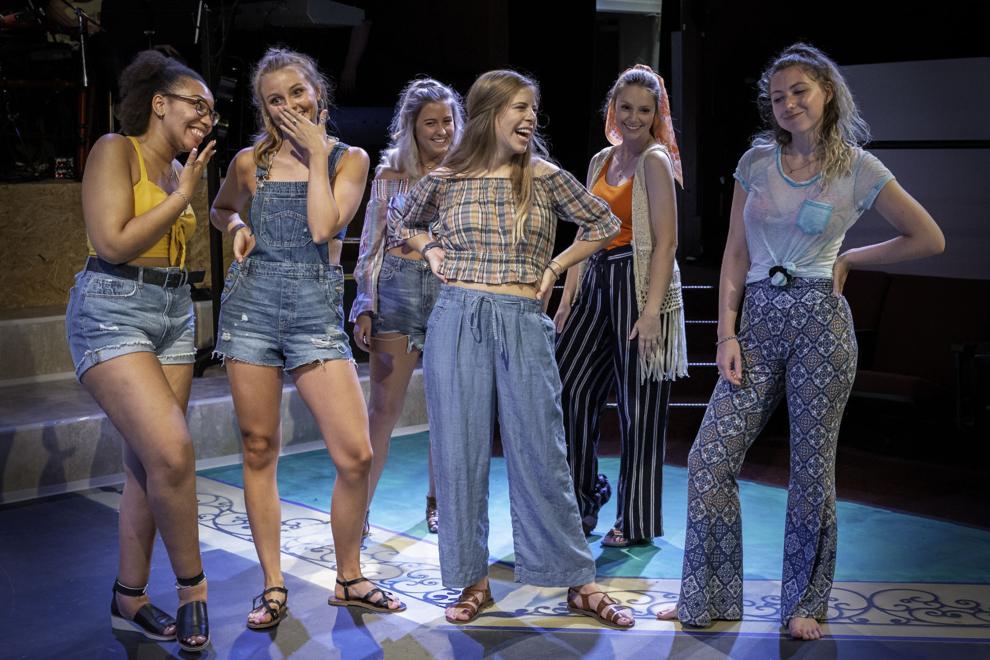 Performances of the musical are set for 7:30 p.m. Friday and Saturday and 2:30 p.m. Sunday and June 23 to 23 and 27 to 30 at the theater, 400 Rose Park Drive.
Tickets are available at the box office and online at tylercivictheatre.com.
Director Charles Parytor has enjoyed the challenge of staging such a popular production.
"It's a fun show and it definitely lives off the music in a lot of ways," Praytor said. "It's a fun plot it has some nice emotional beats as well."
The musical has a live chorus and six-piece band along with original choreography.
Auburn Hilliard plays Sophie.
Sophie is "a dreamer and very hopeful inside. I just enjoy the fact that she's a hard worker and doesn't really give up," Hilliard said. "Some people would say Sophie has an unrealistic hope, but I like that about her."
When Sophie invites her three potential fathers to her wedding, Hilliard thinks that Sophie realizes they may not show.
It is this sense of "untouchable hope that's just a part of her core." Hilliard said. "It's a cool story of self-discovery and it's uplifting." 
Sky, Sophie's fiancé, is "this protective and like comforting figure in her life and so she definitely leans on him a lot not only as her best friend but also as that person that feels that void of dad but is that protectiveness," Hilliard said.
Zach Prall plays Sky, who he says "likes to have a good time, but he is just very in love with Sophie."
He's the kind of man who lives by the saying, "happy wife happy life," he said.
This is a show you can "go and just enjoy and smile and have a good time along with everyone on stage," Prall said.
Brad Echols plays Sam, one of Sophie's potential fathers.
An architect, "Sam comes off as a little bit pompous at first, but he kind of warms up after a while," Echols said.
While the musical has serious moments, Echols sees it more as a  "fun, light-hearted show" and the "perfect summer entertainment."
Allison McGee said her character, Donna, is not excited at the thought of all of her exes being at the wedding.
"If all of my exes all showed up on an island at the same time, I would leave the island and I think any other women would to," McGee said with a laugh. "If you like strong female protagonist, this is the chick."
A woman used to getting her way, Donna, "Donna is kind of thrown for a loop when she has to grow (by rediscovering herself), and that's also a little harder to do when your in your 40s and you have already raised your child," McGee said. "I think a lot of mothers and daughters will recognize this relationship."
McGee said she is working to show a softer and joyful side to Donna as well.
The show has "all different kinds of love," McGee said. "It's got romantic love, family love, friendship love, love of community and at the same time you've got this constant disco fun funky feel to it."