Editor's Note: This is one in a series of stories highlighting graduating high school seniors in Smith County.
If you ever need to find Kyia Horton among a crowd, look for a smile that acts not only as a beacon but as a sign of her constant positivity.
"Everyone always calls me a little sunshine because I'm always smiling and I guess I make everyone's day," Horton said. "I love people and I am a people person, I think I'm just down to earth."
Horton is among the Class of 2023 of Arp High School and is certainly not the first in the family to come from Arp, as her roots are ingrained in the community.
From great-great grandparents to cousins, she is blessed with the familiarity of the small community that is Arp.
"I've been in Arp my whole life. I went to kindergarten here, my parents grew up and graduated from here… my grandparents graduated from here. I enjoyed growing up in Arp and just love it here, it's home," Horton said.
But no one inspires her more than her mom, Angelia Neal.
"This woman is amazing. She has been a single mother and taught me to be very independent, strong and work for what I want," Horton said. "That is my love right there, she is my rock."
Neal — also known as Coach Nae — is a physical education teacher, coaches junior high volleyball, and basketball, and is assistant coach for high school in those sports as well, plus an assistant track coach.
"My heart is overjoyed… seeing her put so much passion into what she does, and hearing from other people every day of how wonderful she is and how her smile just makes their day and how she's so encouraging, it makes me so proud," Neal said. "I cannot ask for anything more than what she has given."
From being a leader and an athlete, Horton is almost an exact copy of her mother.
"If you ask anyone who knew me then and knows Kyia now, they would say she is my mini me," Neal said.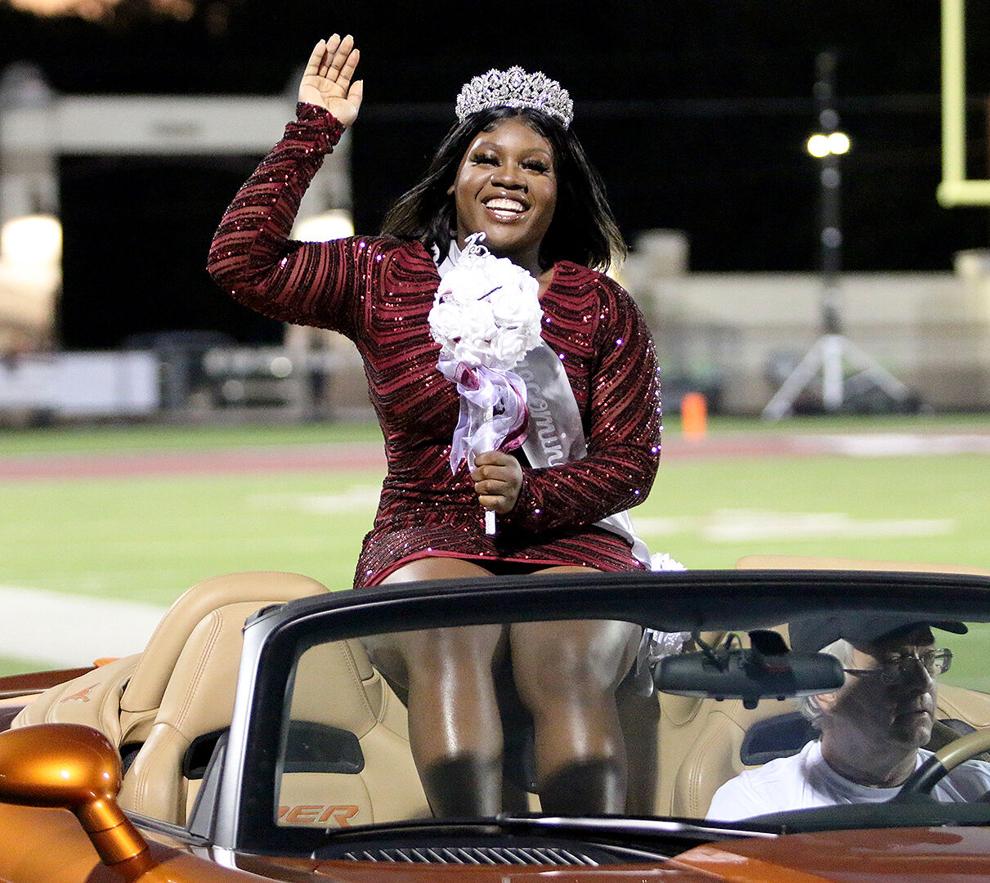 A high-decorated athlete, Horton has excelled in volleyball, basketball and softball all throughout her four years at Arp High School. Even starting in varsity as a freshman in all of her sports.
"I had such great bonds with so many different people, from freshman to my senior year and it allowed me to really connect with everyone," Horton said.
She considered volleyball as her favorite sport to play, which was why it nearly broke her heart when she had to sit out most of the season due to a high ankle sprain.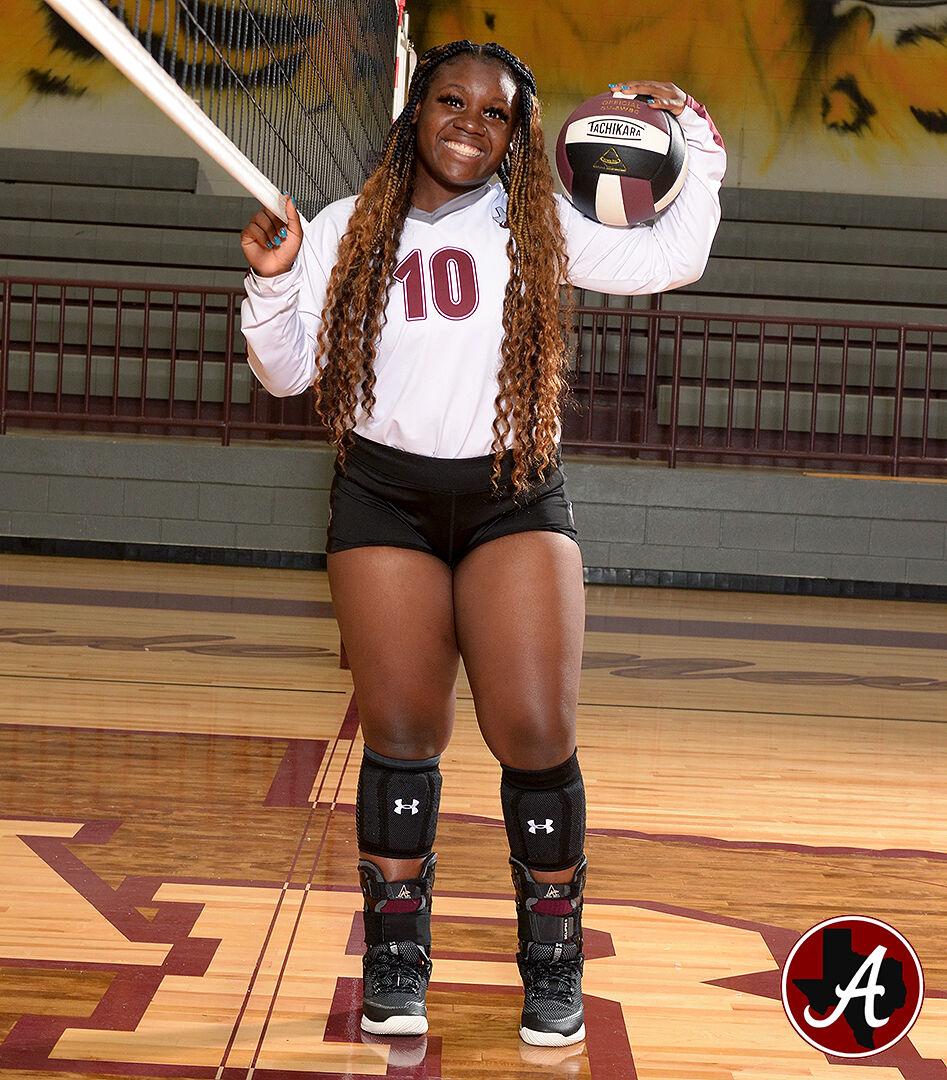 "I came back and was able to play that last game of my senior year, but it hurt so bad when I couldn't play during playoffs and couldn't help my teammates, I felt so defeated," said Horton. "But it taught me that it's OK. You're going to have struggles and you're going to have to overcome them.
Neal added, "But she was the best cheerleader they could ever have. Just how she was on the side of the court, on crutches, she was just as enthusiastic as if she was competing on the court."
If she's not on the field or on the court, she is excelling in classes as she ranks 15 in her class and is in the National Honor Society.
"In her classes, she kept that same smile, that same enthusiasm, that same uplifting ability to uplift everybody else as she walked the halls," said Mike Alzamora, Arp ISD communications coordinator. "I never saw her head down, never saw her complain or say 'why did this happen to me?'"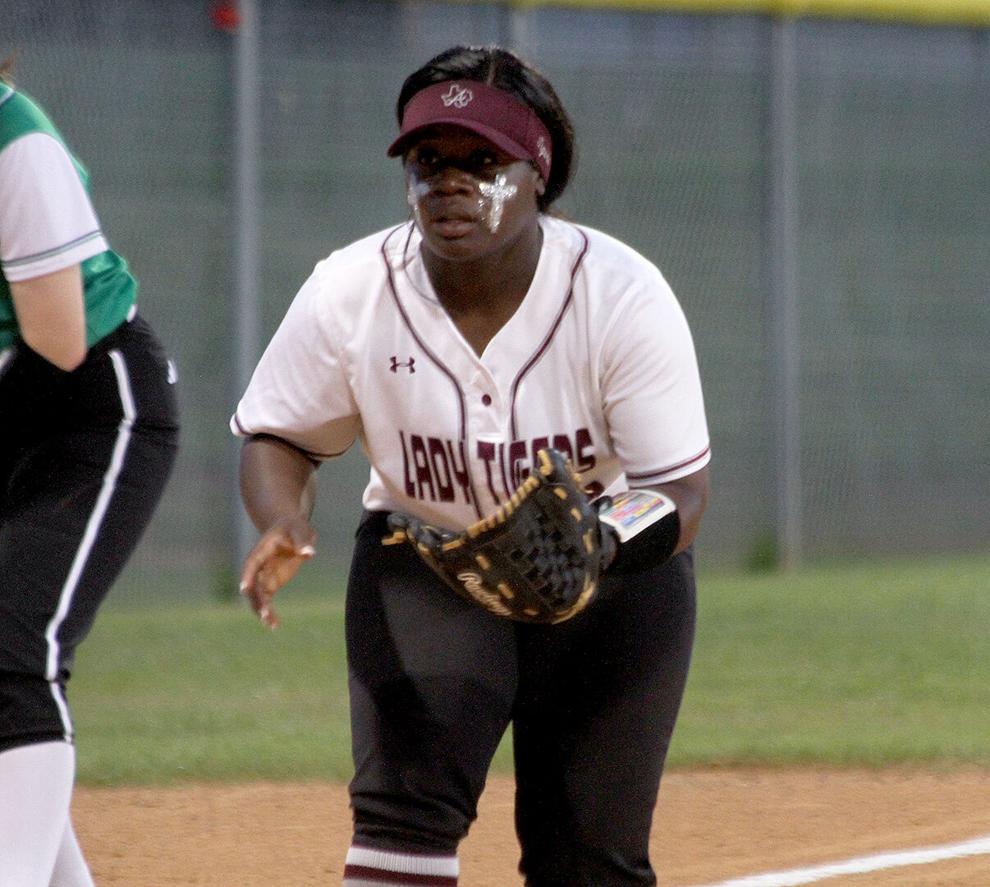 After she bounced back to finish off volleyball season, Horton came back to help the Lady Tigers basketball team reach the playoffs for the first time since 2019.
"She was a fiery leader for the basketball team," Alzamora said.
Exploring her options between UT Tyler and UT Arlington, Horton plans on taking it easy as far as extracurriculars go because she wants to keep focus on her education, namely nursing.
"This is the time for me to step down from sports because I've been playing sports my whole life, from junior high to high school, to little league… it's always just been going, going… so, me taking that step down is a journey I am ready to make," Horton said. "I'm excited to see where life takes me."