Tyler Police officers lined the walls of the department's conference room in typical law enforcement fashion to honor a fellow officer who has worked for the department 31 years. 
Officer Bart Lemons has worked as a patrol officer since 1988. His retirement ceremony was Friday. 
Tyler Police Chief Jimmy Toler said Lemons is a fixture in the community and a friend to the city.
"It's a loss for us," Toler said. "When I walked in here in 1993 we relied on other officers to teach us to do the job right. Officer Lemons was one of those guys."
Lemons did not give a speech at the ceremony, but Toler let other officers say some words about their experience working with him.
During the ceremony, Toler presented Lemons with a flag, a watch and his retired badge.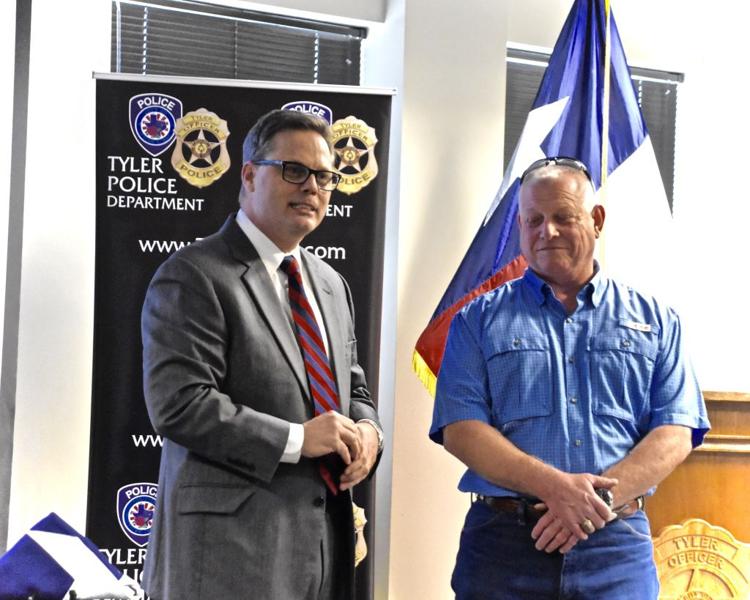 Lemons was described as a great resource, someone who knew the neighborhood, and as a person who was loved by everyone except the criminals. 
Lemons said he worked in the northern area of Tyler where he grew up and went to school.
"If I didn't know someone, my mother did," he said. "She was a teacher and if I didn't know someone she most likely taught them or knew their parents." 
Lemons said he is going to miss his fellow officers and the people in the community. 
Lemons also received an engraved Glock pistol from the patrolman's association.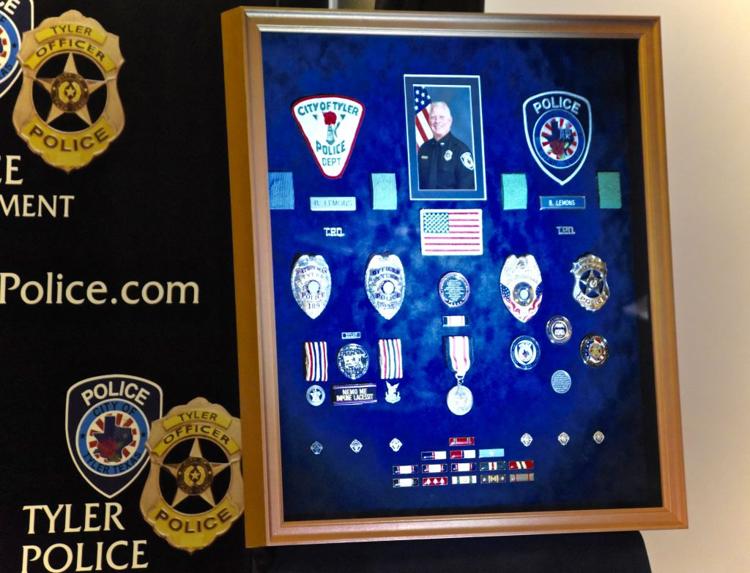 Lemons and his wife, Karen, shook hands and hugged other officers as they came up to the front of the room after the ceremony.   
During his career, Lemons was presented a police commendation, lifesaving award, two certificates of merit, a police shield and meritorious conduct award. He also served in the honor guard representing the department at events throughout the community. 
Lemons said he intends to do some gardening, continue to do his woodworking and travel with his wife to see their children and grandchildren.