There are no district champions remaining in the final four of Class 5A Region II in the high school baseball playoffs.
There are two fourth-place teams, a third-place team and a second-place team. And all four teams come from two districts — District 9-5A and District 15-5A.
In one semifinal will be District 15-5A's No. 4 seed Longview (21-16) against District 9-5A's No. 3 seed Frisco Reedy (24-13). That series will begin at 7:30 p.m. Thursday in Longview. Game 2 will be at 2 p.m. Saturday at Frisco Reedy with a third game to follow if needed.
The other semifinal features the Whitehouse Wildcats (31-7) — the second-place team from District 15-5A. The Wildcats will take on Frisco Wakeland (24-12-3). The series will begin at 7 p.m. Thursday at Dallas Baptist University's Horner Ballpark. Game 2 will be at 5 p.m. Saturday at DBU with a third game to follow if needed.
"It's the fourth round, so everyone is good," Whitehouse baseball coach Greg Branch said. "All of the records and seeds can be thrown out. It is really cool that the final four are all from the same districts."
Whitehouse and Frisco Wakeland have gone to the state tournament five times since 2010. Whitehouse went in 2013 and 2016. Wakeland went in 2010, 2017 and 2022.
"They won the region last year, and they have a strong tradition," Branch said. "They're very similar to us. They do have a really hard-throwing No. 1, and bunch of guys who can pitch. They like to scrap and bunt guys around. Like I said, they are very similar to us.
"They are a team that knows how to win, which is big at this time of year. It's all about how hot you are and what the matchup is like. I think we match up well. The kids feel good about where we are at. We just have to control what we can control."
Texas Tech signee Carson Priebe is the ace for the Wolverines. Odessa College signee Addison Brown is the leadoff hitter for Wakeland.
For Whitehouse, it has overcome multiple injuries to get to this point and is still without leadoff hitter JJ Idrogo, who had a season-ending injury in March.
"We talked about that we could make a serious state championship run if we stay healthy," Branch said. "We will never be fully healthy, but we are as healthy as can be, and it's been next man up, and the kids just step up."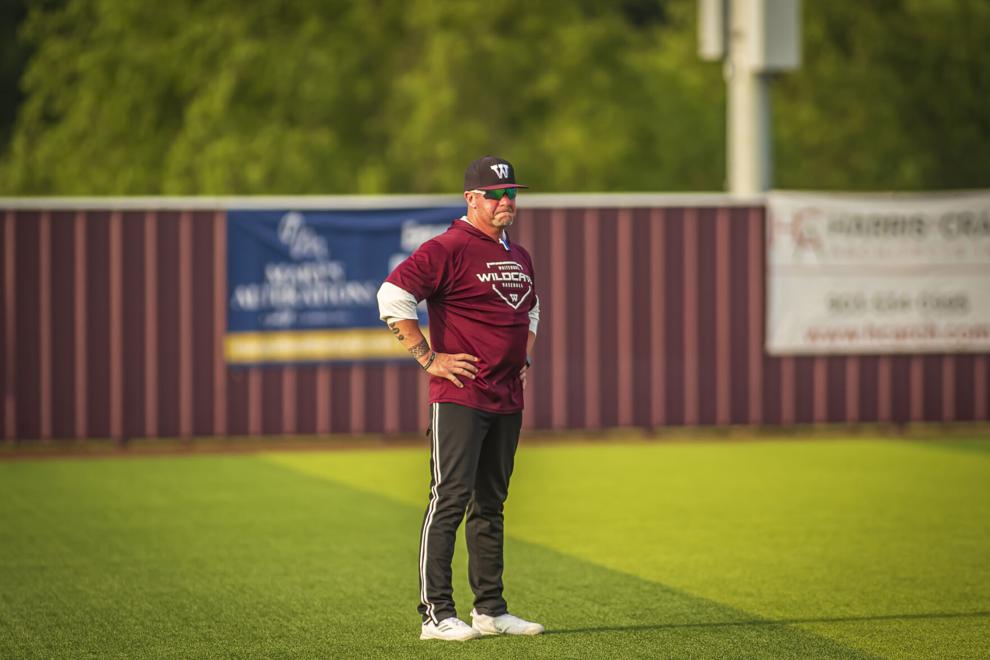 For Branch, at this time last year, he was in the hospital for 21 straight days. After the Wildcats' bi-district win over Texas High in 2022, Branch was told he had to have emergency back surgery and would be forced to miss the Wildcats' area round series against Texas High.
Branch ended up having four surgeries in total and even had to be transferred to Houston.
"The doctors told me I would not walk into the school building on my own for a year," Branch said.
Now, Branch has his team four wins from going to the state tournament for the third time in program history.
"It's truly a blessing," Branch said. "I'm so thankful. At this time last year, I was sitting in a hospital bed going over pick-off plays with a friend of mine whose team was in the fourth round. To be able to get out of bed and walk again and coach kids again, last June, I didn't think I was do that ever again. These are the same kids who came and visited me every day in the hospital. It's emotional when we get out there together. Last year, I never thought it would happen. To be able to do this with these kids and my son is special."