BULLARD — Less than 20 miles separate Grace Community School and The Brook Hill School.
The two softball programs — both in TAPPS Division II District 2 — will now have to travel approximately 200 miles to face off in the TAPPS Division II state semifinals at 9:30 a.m. Friday in Crosby.
"We could've just went to UT Tyler and hammered it out," Brook Hill softball coach Anthony Springer said.
This will be the third meeting between the two teams this season. Brook Hill won the other two 8-0 and 13-1. In the shutout, Brook Hill senior pitcher Kasey Anderson struck out 18 batters.
"We definitely can't look past them," Anderson said. "They're going to come hungry. We have to focus and play our game."
"It was at the beginning of the year when we played Grace, so I feel like they have gotten better, but so have we," Brook Hill sophomore second baseman Mckenna Lovelady said.
"They're a really great program, a program we respect a lot," Grace junior second baseman Sheldon Furqueron said. "I just think we need to go in with the mindset of focusing on our strengths, and I think it will be a really great game."
Brook Hill is making its sixth trip to the state's final four in nine seasons, while Grace is heading to the state tournament for the first time since 2000, according to fifth-year head coach Mickey Akin.
"It's a big deal for our program," Springer said. "We've had a pretty good softball program. We've always gotten to this game, but we haven't gotten past this final four point. We are hoping we can get to that final state game."
"It's really big," Akin said. "The girls have been building over the last couple of years. We graduated some pretty dynamic seniors last year, so coming into this year, we really hoped we could maintain the momentum we built. I kind of challenged the girls to take another step in the playoffs this year, and we've certainly done that."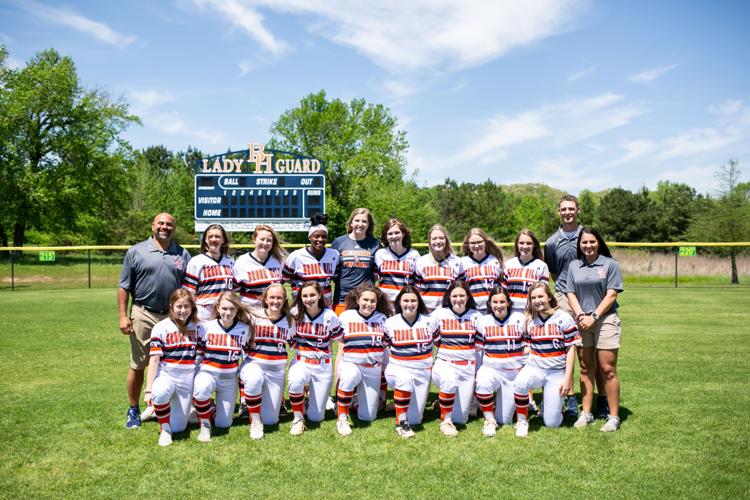 Brook Hill (17-7-2) has won 13 straight games since an 8-5 loss to Rusk on Feb. 23.
Freshman Kylei Griffin — a Nebraska pledge — leads the Lady Guard with a .551 average, three home runs and 31 RBIs. Senior Micah Lovelady has a .531 average and 41 RBIs. Anderson has a .519 average. McKenna Lovelady is hitting .484.
Anderson is 14-1 in the circle with a 3.15 ERA and 139 strikeouts.
"Coach Springer has helped us a lot at the plate," Micah Lovelady said. "We do a lot of work in the cages and it gives us a lot of confidence at the plate."
"It feels great having great teammates around me," Griffin said. "We have to focus on continuing to do the little things right."
"The key for us is to play a clean game," Springer said. "I think the girls have worked really hard and prepared for this game."
Since the loss to Brook Hill on March 29, Grace has won seven of eight games, including a 24-14 win over Fort Worth Christian in the previous round of the playoffs.
"We're really connected together, and I think if we keep our heads on straight and go out there and play like we know we can, we will accomplish our goals," Grace junior catcher Hadley Brewer said.
"One of our mottos is to fight and to finish," Akin said. "Early in the year, we were seeing a development of the fighting side, just really attacking and being aggressive, but we weren't great at finishing. What we've seen over the past month or so is the ability to finish games. We have to take the game inning by inning. We preach winning every inning. When you do that, if there's a hiccup along the way and you have some adversity, you're better able to overcome that."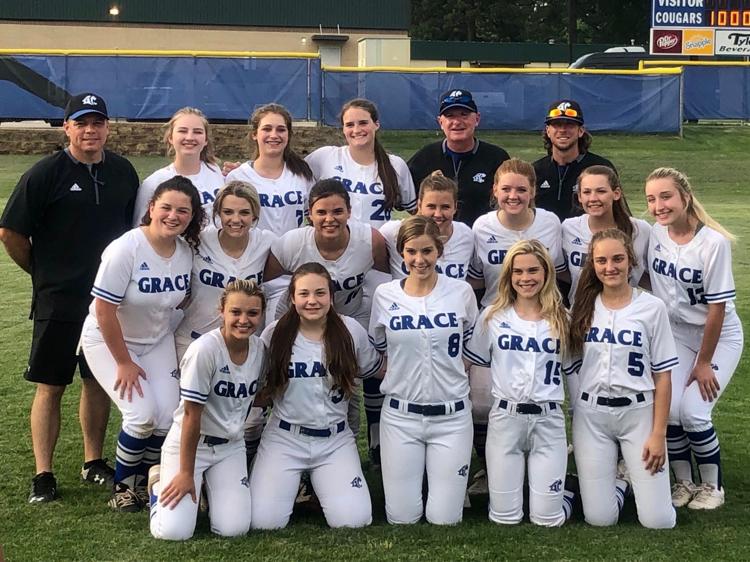 The Lady Cougars are led in the circle by freshman Presley Johnston.
"Presley has been great in the circle," Akin said. "We enjoyed watching her grow in our junior high program, and she's had a great mental attitude toward attacking hitters."
The winner of Friday's game will advance to the state championship to face either Sugar Land Fort Bend Christian or Houston Lutheran South.