Trinity Valley Community College announced the resignation of head women's basketball coach Gerald Ewing on Friday.
A news release from the school said Ewing resigned due to personal reasons.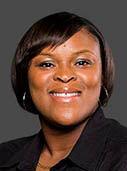 Assistant coach Precious Ivy has been named the interim head coach for Trinity Valley. The former assistant coach under Trenia Tillis Hoard at Tyler Junior College also coached at Houston Baptist University. The Apache Ladies were 118-47 with three national tournament appearances during her time with the program.
"We are confident moving forward the rest of the season with Coach Ivy leading our program," vice president of student services and athletic director Jay Kinzer said in the news release. "Though she's still relatively early in her coaching career, she has earned the reputation, especially at Tyler, of being renione of the best young coaches in the nation. We are fortunate to have her here at this time to lead the Lady Card program."
Ewing was in his sixth season over the Lady Cardinals, which posted a record of 168-26 under his leadership.
Trinity Valley reached the national semifinals in all five of Ewing's seasons and made three straight appearances in the national title game from 2016-18. The Lady Cardinals were 16-5 at the national tournament under Ewing.
Trinity Valley is 15-1 overall and 4-0 in Region XIV play, tied with No. 5 Tyler. The Lady Cardinals are ranked No. 7 in the country, and their lone loss came to No. 6 New Mexico, 74-71, on Jan. 2.
Trinity Valley will play at Kilgore College on Saturday. The Lady Cardinals will visit Tyler for a top 10 showdown on Jan. 22.