Young talent on the pitch was aplenty in East Texas during the 2021 soccer season.
Noe Robles is just a sophomore, but he's already established himself as one of the top high school soccer players in the state.
Robles finished with 27 goals and five assists. He not only led Tyler Legacy in scoring but also topped District 10-6A. Robles scored 25 goals in the regular season, which tied the school record set by Sean Tatham in 1993.
Robles led the Red Raiders to an undefeated district title in 10-6A. He was the unanimous pick for 10-6A Most Valuable Player and was an All-State selection.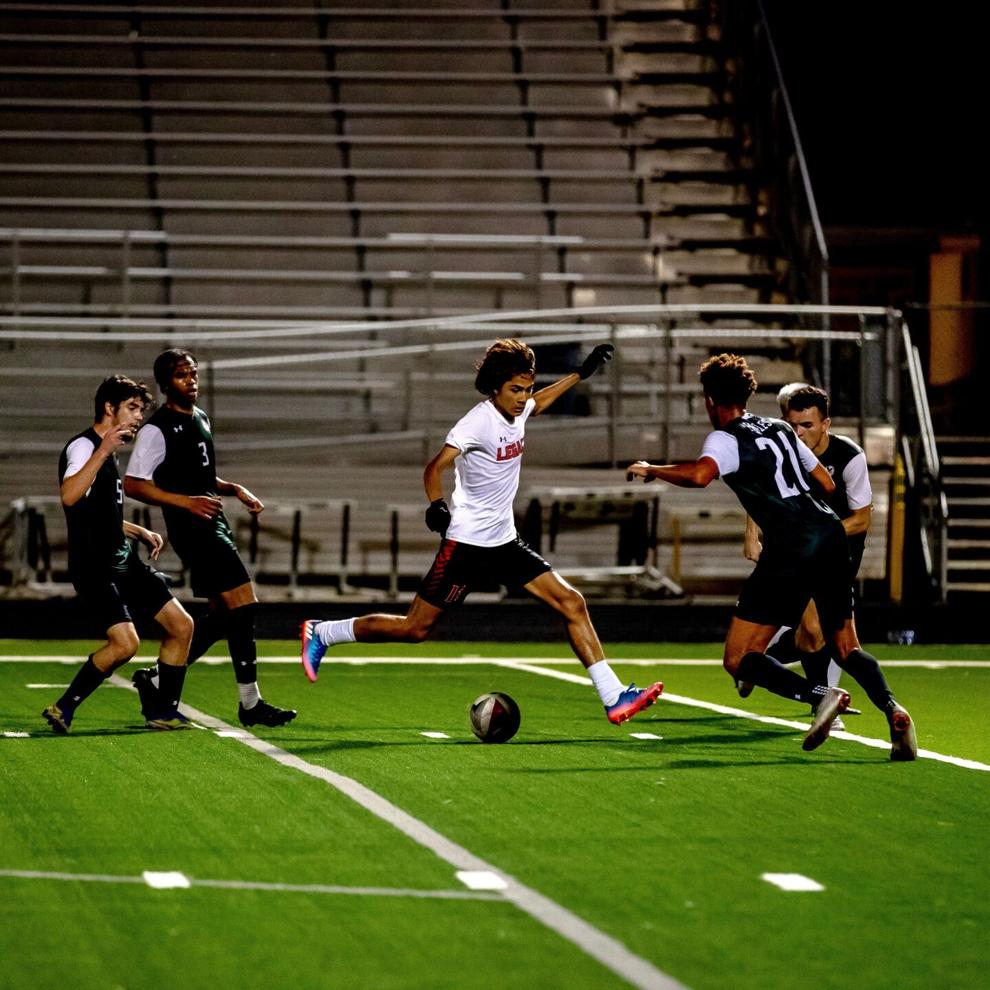 For his efforts, the Legacy midfielder has been selected as the Tyler Morning Telegraph All-East Texas Player of the Year for the 2021 soccer season.
"He had a huge impact for us," Legacy head coach Marty Germany said. "He brings a strong work ethic and is very much a team player. He has great vision of the field and a sense of where to get in space.
"We're hoping to have him for two more years and hoping for him to continue on this pace and continue to get better."
In Kilgore, Leo Yzaguirre was one of many freshmen in the area who made an immediate impact. Kilgore head coach Tom Wait said Yzaguirre established himself as the best player on the field.
"Just ask our opponents," Wait said.
As the Bulldogs' left back, Yzaguirre was a TASCO second-team All-Region II defensder and the District 15-4A Newcomer of the Year. He finished with two goals and three assists.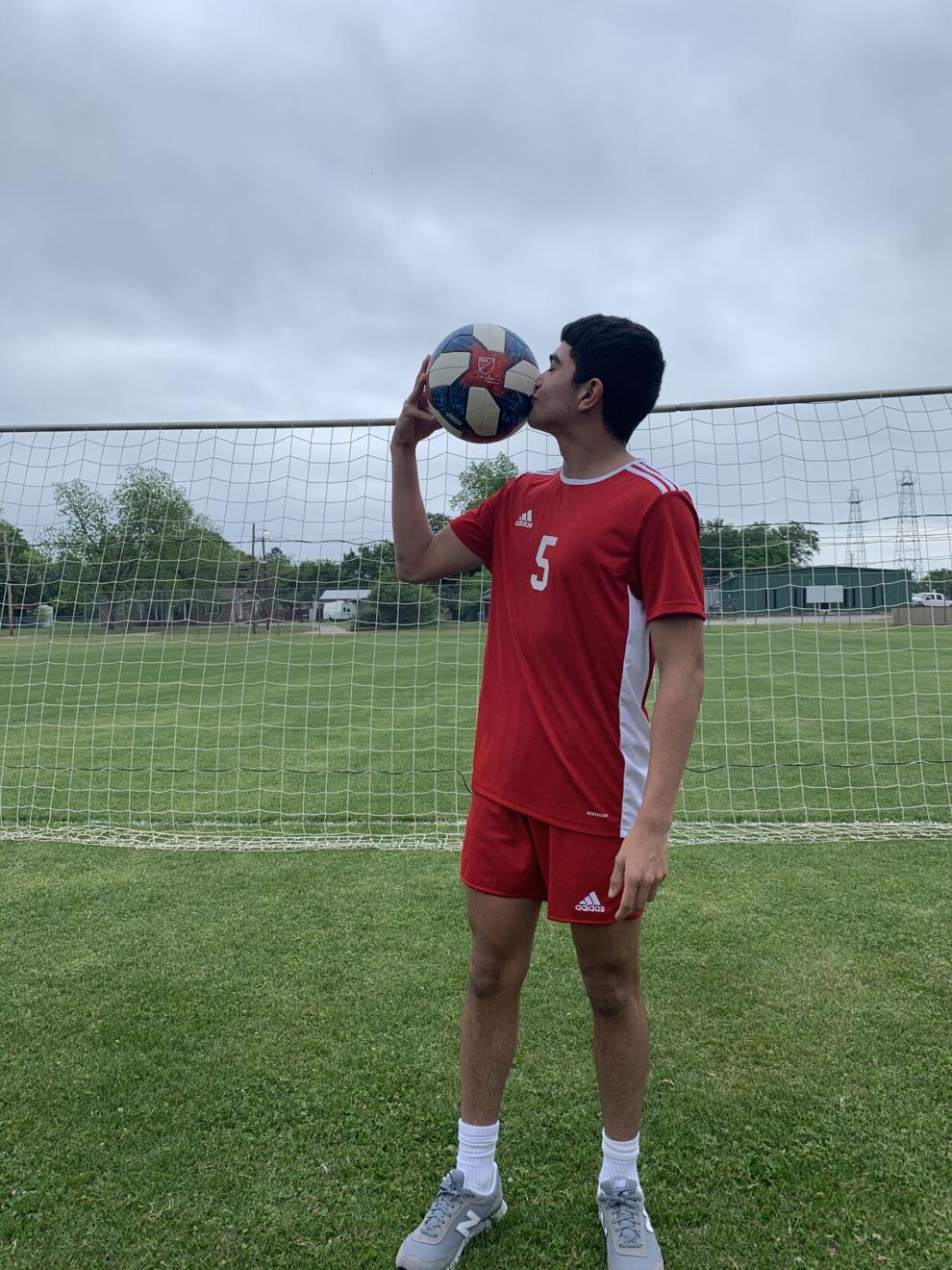 Yzaguirre has been tabbed as the All-East Texas Newcomer of the Year.
Palestine was difficult to score against t his season. A big reason for that was senior goalkeeper Jesus Vigil.
Vigil posted 25 shutouts this season and four in the playoffs. He was selected as a TASCO first-team All-State selection and was selected to the TASCO All-Star match.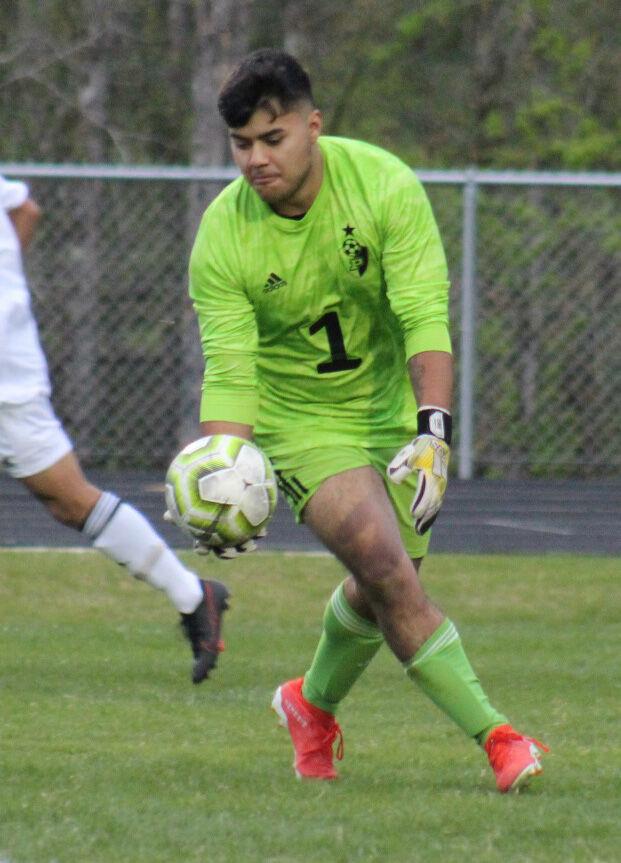 Vigil has been selected as the All-East Texas Goalkeeper of the Year.
Coty Johnson captained a Bullard defense that posted 10 shutouts this season. He was selected as the District 13-4A District Defensive MVP. He was also a TASCO second-team All-Region selection, an FCA All-Star, a TASCO Academic All-State selection and won the Best Preps Tyler Community Excellence award.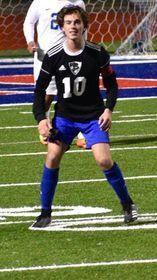 Johnson has been named the All-East Texas Defensive Player of the Year.
Palestine won 29 games and advanced the regional final before falling to Celina in a shootout.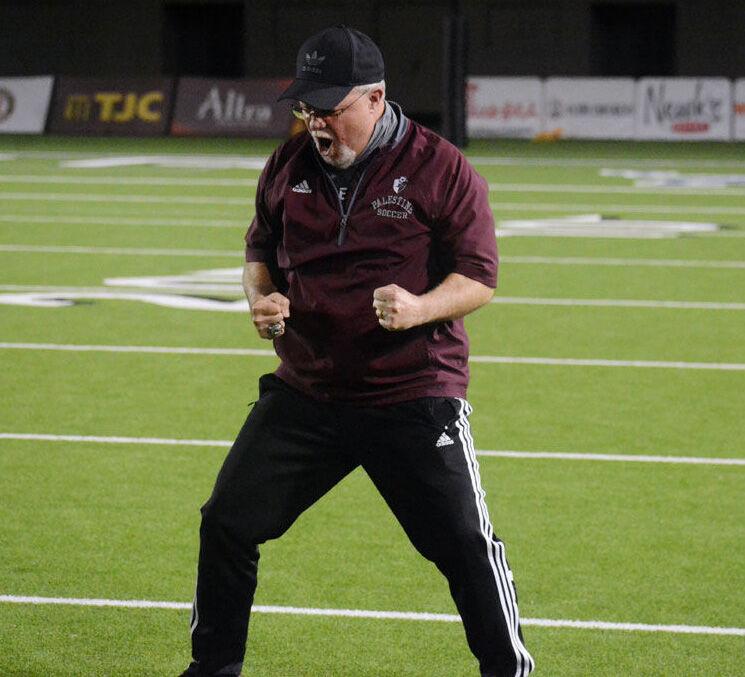 Palestine head coach John Absalom has been selected as the All-East Texas Coach of the Year.
Making up the first team were Tyler defender Kendell Howard, Palestine midfielder Tony Garcia, Bullard midfielder Christian Moore, All Saints midfielder Barrett Lin, Lindale forward Ozzie Saavedra, Palestine forward Arturo Nieto, Sabine forward Eduardo Jaimes, Cumberland Academy forward Joel Tijerina, Brook Hill midfielder Zakhar Zapolskyy and Tyler Legacy goalkeeper Tristan Whelchel.
Howard was the District 16-5A Defensive MVP. Garcia had 27 goals and 17 assists. Moore had 21 goals and seven assists. Lin had 25 goals and 23 assists. Saavedra had 23 goals and nine assists. Nieto had 32 goals and 36 assists. Jaimes had 63 goals and nine assists. Tijerna had 12 goals and accounted for 30 points in 20 games. Zapolskyy was a first-team All-State selection. Whelchel was the goalkeeper for the undefeated District 10-6A champion and earned All-State recognition.
———
All-East Texas Boys Soccer
Player of the Year: Noe Robles, sophomore, Tyler Legacy
Newcomer of the Year: Leo Yzaguirre, freshman, Kilgore
Goalkeeper of the Year: Jesus Vigil, senior, Palestine
Defensive Player of the Year: Coty Johnson, senior, Bullard
Coach of the Year: John Absalom, Palestine
First Team
Kendell Howard, junior, Tyler
Tony Garcia, sophomore, Palestine
Christian Moore, senior, Bullard
Barrett Lin, junior, All Saints
Ozzie Saavedra, senior, Lindale
Arturo Nieto, junior, Palestine
Eduardo Jaimes, senior, Sabine
Joel Tijerina, junior, Cumberland Academy
Zakhar Zapolskyy, senior, Brook Hill
Goalkeeper: Tristan Whelchel, senior, Tyler Legacy
Second Team
Brady Filla, freshman, Tyler legacy
Michael Chaidez, senior, Palestine
Richie Avalos, senior, Kilgore
Cody Mckellop, senior, Lindale
Kevin Nava, senior, Whitehouse
Blake Lin, senior, All Saints
Ethan Fanous, junior, All Saints
Diego Farias, junior, Palestine
Carlos Elicea, senior, Whitehouse
Goalkeeper: Landon Elliot, Whitehouse
Third Team
Greg Vallejo, senior, All Saints
Cash Spalding, junior, Tyler Legacy
Austin Beckham, sophomore, Tyler Legacy
Yani Kadi, senior, Whitehouse
Izaiah Ramirez, senior, Kilgore
Mark Garcia, sophomore, Whitehouse
Nathan Eidam, sophomore, Tyler Legacy
Mario Enriquez, senior, Grace Community
Ty Carnes, sophomore, Palestine
Goalkeeper: Caleb Penny, junior, Bullard
Honorable Mention
All Saints: Shahan Ahmed
Bishop Gorman: Ronald Herrera, Jorge Garcia, Ore Ifafore
Brook Hill: Pastor Perez, Itaru Fukushima, Caleb Gaskin
Carlisle: Adolfo Hernandez, Aaron Gallegos
Carthage: Jacob Whatley, Jonathan Medrano, Pedro Garcia, Dalton Collingsworth, Jose Hernandez
Cumberland Academy: Daniel Espinoza, Ryan Ewton, Rodrigo Cardenas
Grace Community: Carson Eitel, Caleb Carmack
Kilgore: Max Torres
Lindale: Cole Falco
Longview: Alejandro Rojas Monsivais, Jesus Raimrez, Jonathan Castanon, Jose Luis Aguilar, Francisco Hernandez, Chance Williams, Sergio Landin, Royce McConnell, Frederick Acosta, Alexis Olvera
Marshall: Luis Garcia, Angel Medieta
Palestine: Andry Garcia, Yoriel Reyes
Pine Tree: Brandt Herber, Aaron Bocanegra, Octavio Jacquez, Edgar Bocanegra
Pittsburg: Giovanny Rojas, Elias Flores, Victor Benites, Daniel Guerrero
Sabine: Ty Francisco, Rodolfo Fierros
Spring Hill: Jonathan Alvarez
Tatum: Adrian Olguin, Omar Rodriguez
Tyler Legacy: Travis Vordenbaumen, Jorge Sanchez
Whitehouse: Denver Rowe, Daniel Castetter, Luke Neely
TWITTER: @BrandonOSports