Jamarion Miller and Bryson Donnell of the Tyler Legacy Red Raiders have already had a busy summer, and it's just getting started.
As two of the more coveted running back recruits in the country, Miller and Donnell have to manage campus visits and numerous calls and texts from college coaches, along with working with their high school teammates.
"It's a busy process," Donnell said. "It can be hectic at times. You've just got to stay humble through the process and make sure that you keep a good head on you."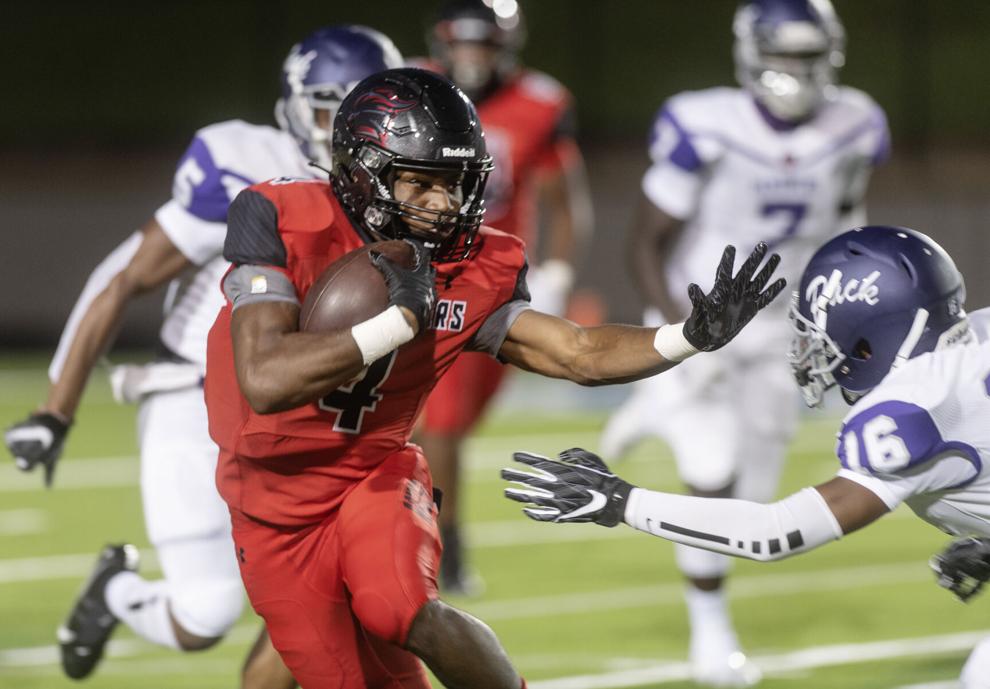 Miller said the calls and texts are aplenty and come at all hours.
"I try to manage my time wisely," Miller said. "If I need a break, I let them know. A lot of times, you're on the phone with a coach for a good 30 minutes to an hour, just trying to get that bond. When I'm talking to them, I'm looking to have a good conversation and laughing about little things."
Miller's offer list includes Florida, Texas A&M, Alabama, Oklahoma State, USC, Arizona, Arkansas, Baylor, Texas, Colorado, Florida State, Houston, Iowa State, Louisiana, LSU, Minnesota, Nebraska, Ole Miss, Purdue, SMU, TCU, Texas Tech, Central Florida, Utah, UTSA, Washington State and Sam Houston State.
Miller said receiving that offer from Alabama definitely meant something to him.
"I got excited when I got that 'Bama offer, knowing it's a big-time school that wins championships," he said. "I could see myself in that position, winning a ring and everything."
Miller visited Texas A&M on June 4.
"It was wonderful," Miller said. "It felt like home when I got there. I had a good relationship with the coaches. It just felt like home."
Miller also had a visit at Florida on Saturday.
On Friday, Miller will head to Tuscaloosa, Alabama, to visit Alabama, and then he has a visit lined up at Oklahoma State on June 26.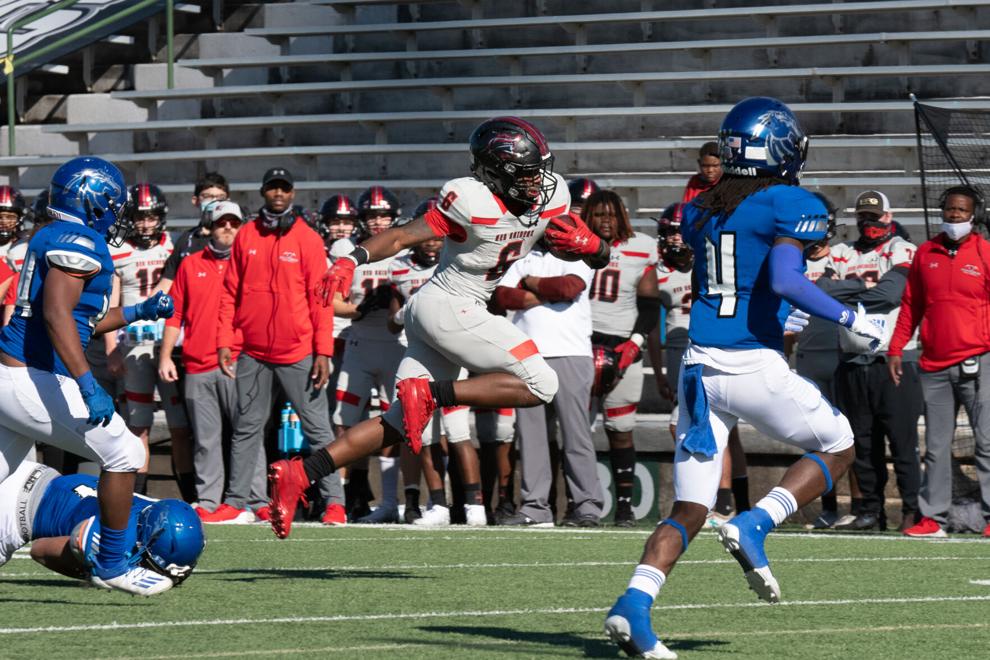 Donnell's offer list includes Colorado, Arkansas, Colorado State, Houston, Kansas, Louisiana, Louisiana Tech, Nevada, New Mexico, Purdue, San Diego State, Texas State, Texas Tech, Tulsa, UTSA, Western Kentucky, Princeton and Stephen F. Austin.
Donnell visited Texas Tech on June 5.
"It was pretty nice," Donnell said. "The people down there were pretty friendly. It was a pretty good experience."
Donnell received the Purdue offer on Sunday and then was set to visit Colorado this week. He said he plans to visit Arkansas really soon, also.
Like Miller, Donnell said he wants to make sure the campus feels like home when he visits.
Recruiting website 247sports.com has 174 running backs ranked for the Class of 2022. Miller and Donnell are both in the top 31 of that list. Miller sits at No. 7, while Donnell is No. 31.
"It's not often you have two players that are that special talent wise on the same team and especially at the same position," Legacy head football coach Joe Willis said.
When Willis arrived to Tyler in 2020, he knew about Miller and Donnell, but even he was surprised when he got to work with them personally.
"As I got here, people would tell me about the two young running backs we've got and how special they are," Willis said. "I knew they were talented. I had seen them on film, and I knew they had some ability. But I'll be honest, they've exceeded expectations. I had no idea character wise how strong those guys were. I think that makes a real difference when you've got players that are interested in having great character. They're not selfish.
"What I am most impressed with is their work ethic. They go to work every day looking to not only make themselves better, but to make each other and the entire team better. They're great leaders who lead by example, and they're learning how to lead vocally, as well, which I think is going to be a difference maker for us."
Both Miller and Donnell were the first two players chosen to be on the Red Raiders' redshirt leadership council.
Aside from being standout running backs, Miller and Donnell also make their mark on the passing game, on defense and on special teams.
"They've got a lot of tools," Willis said. "They're not afraid to get out and sacrifice for the team. It's a great example to everybody else when you have your two best players not afraid to get in there on special teams, and not just one special team. They're even in there on kickoff coverage and punt coverage."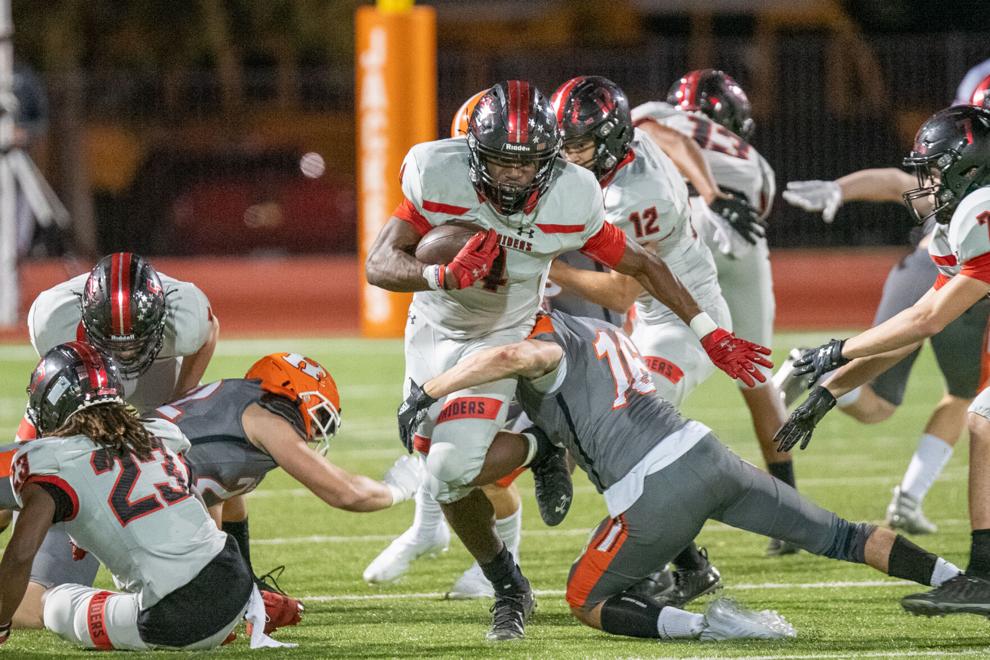 Last season, Miller had 194 carries for 1,666 yards with a long of 92 yards and 20 touchdowns. He also had 29 catches for 468 yards with a long of 78 yards and eight touchdowns. Miller returned 10 kickoffs for 183 yards. On defense and special teams, Miller finished with three tackles, an interception and a fumble recovery while also drawing a matchup against other team's top receivers as a cornerback.
"We come here to workouts and work hard together," Miller said. "Every day, we compete against each other to get better. I see him going all in, so it makes me want to go all in."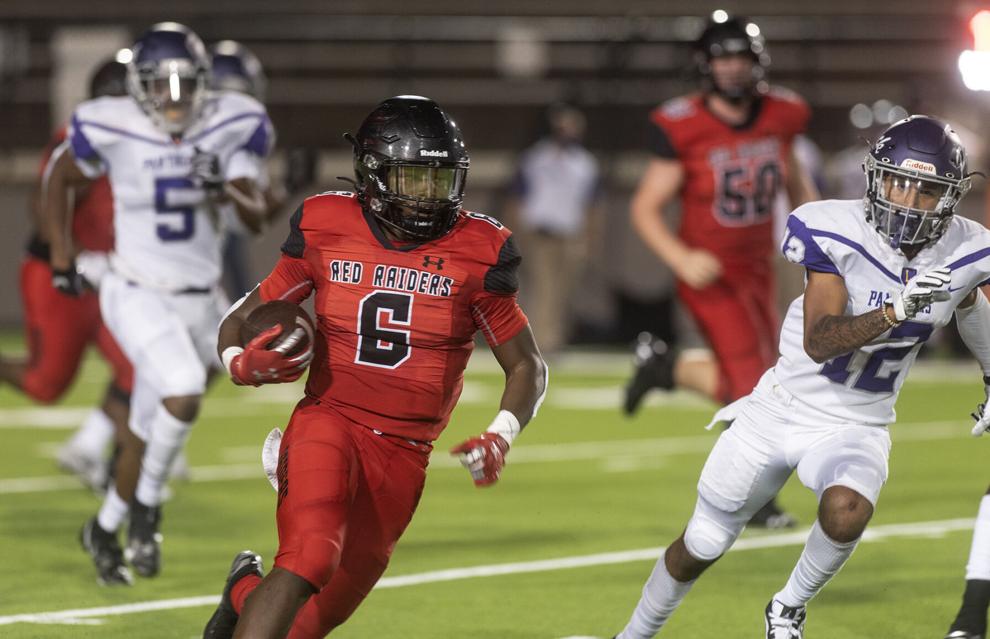 Donnell had 165 carries for 1,159 yards with a long of 87 yards and 12 touchdowns. He caught 13 passes for 92 yards with a long of 25 yards and a touchdown. Donnell had 15 kickoff returns for 266 yards. Donnell also had four tackles and could see a larger defensive role in the upcoming season, Willis said.
"We try to do whatever we can to get the W," Donnell said. "That's the main goal, whatever we can do to help the team."
After leading the Red Raiders to their first playoff win since 2009 last season, the duo is looking to lead the team to many more wins in 2021. Legacy opens the season Aug. 27 at Lufkin.
TWITTER: @BrandonOSports