Students of a local art school have used their talents to send a message to Ukrainian child refugees: They are thinking about and praying for them.
The artwork of about 50 Tyler Art School students, ages 7 to 16, now decorate a hall in the Rose Garden Center, featuring the colors of Ukraine and sunflowers, the country's national flower.
In the middle of the artwork is a large sunflower with the words, "Every sunflower is a wish for peace."
Tyler Art School Director Linda Wheat said each child created unique sunflowers atop a background to "express their sentiments about (Ukrainian) children their age."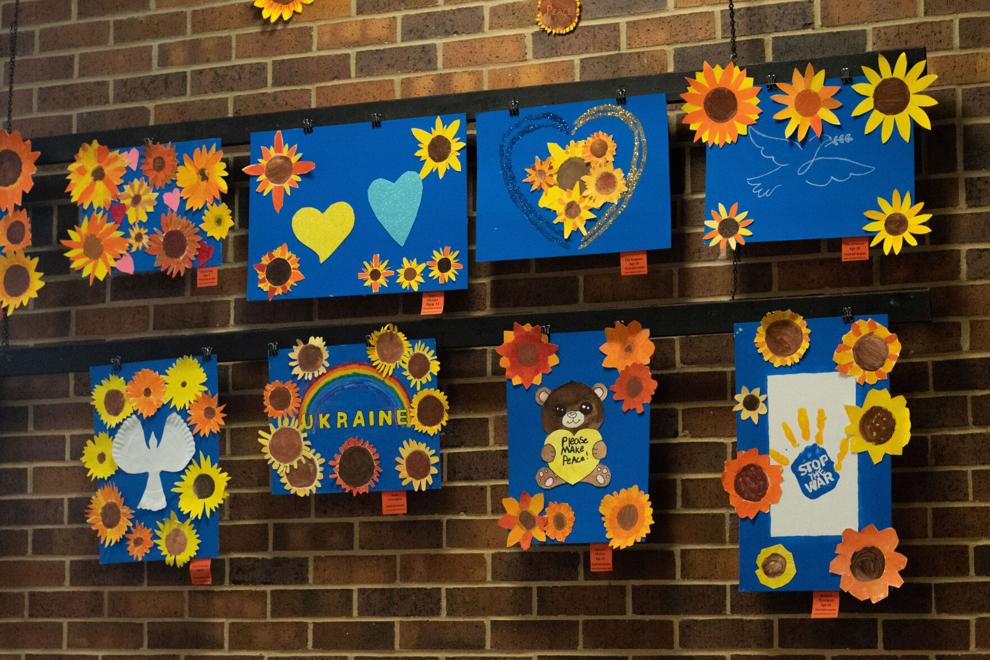 When it came to the art project, "there was a lot of heart involved on the students' part," Wheat said.
This project spurred conversation between her students about Russia's conflict with Ukraine, being refugees and pondering what it is like for children their age and others living through the war, she said.
Children are aware and "have a lot of wisdom," Wheat said.
"That was the point ... to have (Ukrainian) children know about it and know that we care — my kids really care," she said.
After completing their works, the students and Wheat created a video to send to Poland — specifically to Tyler's sister city, Jelenia Gora — with the hope that Ukrainian children seeking safety there would see it.
"It became very important for them to know that this art that they made was going to be seen by these children, even if just on video," Wheat said.
Art has a lot of meaning, and Wheat said she believes this project allowed her students to feel like they were making an impact and hopefully making things just a little better for Ukrainian children who have been forced to flee their country.
Art is a valid way of offering empathy and showing concern, Wheat said, adding that you never know how deeply it could touch someone.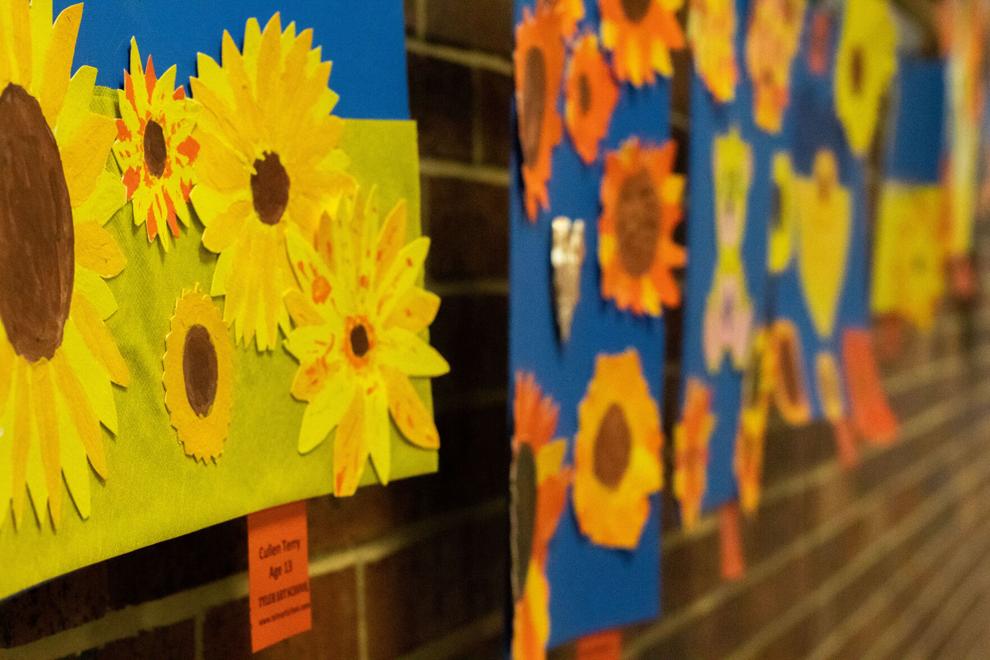 "The people in Ukraine, the children there, I hope they feel like if we could give them a real hug, we would," she said. "I hope that they would feel like we truly are with them and feel we know that they're having a difficult time and we're thinking and praying for them."
The artwork will be displayed through mid-August.