Students at Ramey and Clarkston Elementary Schools are acclimating to some special guests.
"I'd say they were at least 9 feet tall," said Ramey fourth-grader Christian Mondragon, 9. Classmate Daniya Blunt, 9, disagreed.
"They were 6 or 7 feet tall," she said.
No matter their actual height, the University of Texas at Tyler men's basketball team has left a sizable impact on the Tyler ISD students as they've adopted both schools as part of their W.E. Serve program.
Last week, four players and assistant coach Kelly Hernandez ran the physical education class at Ramey. The college students taught the children basketball skills such as the BEEF method: balance, eyes, elbows, follow-through, shooting styles such as the elbow jumper and how to pass away from a defender.
"P.E. was my favorite part of elementary school, so I think it's cool that we got the opportunity to teach a P.E. class," said Omar Mohamed, a senior from Denton.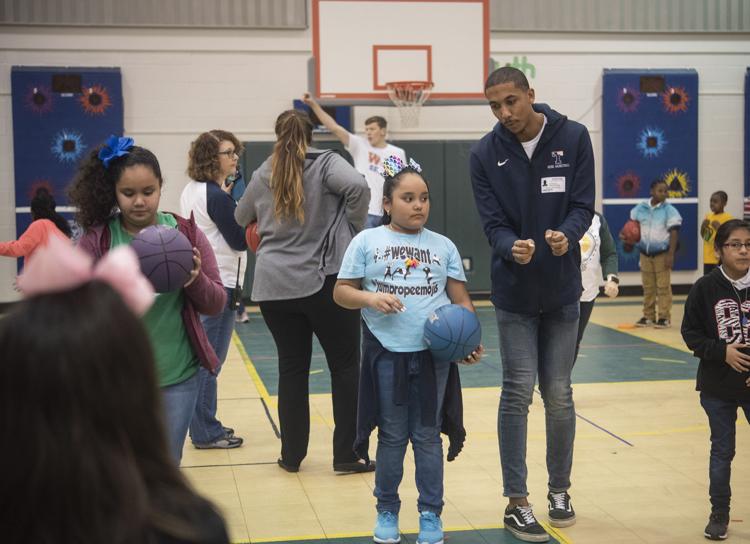 The W.E. Serve program, also known as Winning Every Way, is a program spearheaded by UT Tyler men's basketball coach Louis Wilson to instill servant leadership as a core principle in his team.
Servant leadership means that the individuals on the team are encouraged to put the needs and well-being of others over their own self interests.
"W.E. Serve genuinely reflects what we believe our cultural standards are," Wilson said, "When you serve the greater community and get outside of yourself, it makes you a less selfish person. and this makes our team better as a whole and better athletes and basketball players."
Wilson said that sometimes players can be successful at basketball practice and on the court, but struggle in other aspects of their lives.
"You can lose on the scoreboard but still be winners on campus," Wilson said.
Under the W.E. Serve program, the men's basketball team is expected to complete 850 service hours each season.
Players are expected to complete 10 service hours each month, and the team spends 100 hours working on service projects together.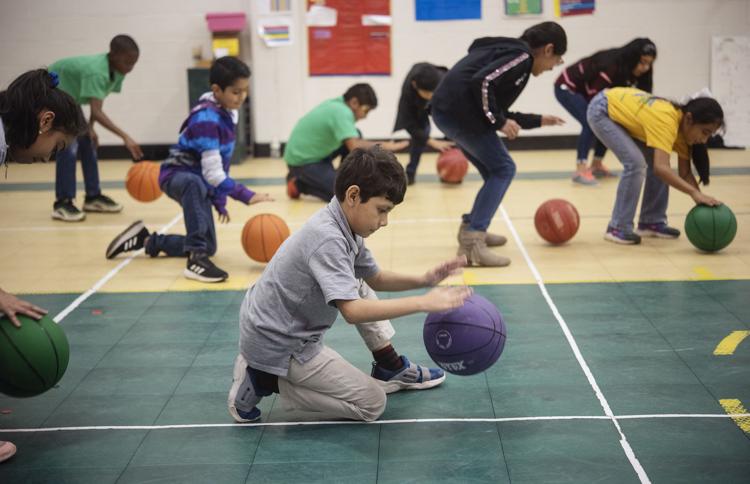 The basketball players participate in seasonal volunteer opportunities such as delivering donated Christmas presents, as well as volunteering with the Boys and Girls Club and the Special Olympics. The team serves the elementary schools by teaching physical education classes, reading with students and tutoring.
"We truly believe that this makes us better," Wilson said, "To our players, this servant leadership is part of our DNA; it's no different than working on your left hand layup."
Wilson encourages parents of elementary school children at any local school to contact him to have their child paired with a basketball player to serve as a role model, a mentor or a homework tutor, free of charge. For more information, contact Coach Louis Wilson at 903-565-5984.