Local and federal authorities were investigating a robbery that took place Monday at the First National Bank of Winnsboro's Winona-Owentown branch at Texas Highway 155 and U.S. Highway 271.
The suspect is described as a middle-aged white man who was wearing a green T-shirt, khaki cargo shorts, dark sunglasses and a baseball cap, according to a news release from the sheriff's office.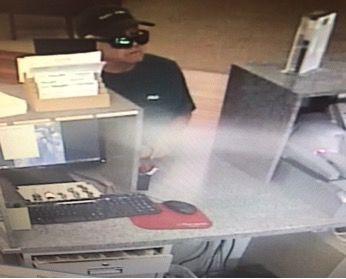 Smith County Sheriff Larry Smith said bank employees sounded the alarm and called 911 shortly after 10:30 a.m. after the man came into the bank with a note demanding money and threatening to use a weapon.
Smith said employees handed over an undisclosed amount of money to the robber.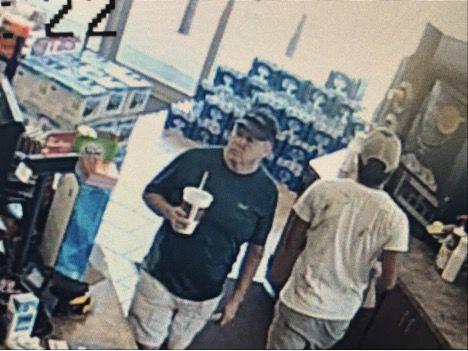 Smith said the man left the bank's parking lot in what is possibly a 2014 or late model silver Toyota Tundra double cab pickup with chrome cab length side steps.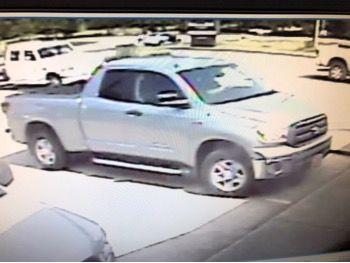 He said the robber is seen on the bank's surveillance camera driving across Highway 155 into the parking lot of the University of Texas Health Science Center at Tyler.
Deputies were unable to locate the man's vehicle in the hospital's parking lot or anywhere near the bank.
Authorities were unable to see a license plate number in the surveillance footage, but Smith said he is hopeful other businesses' surveillance cameras may have picked up the suspect or his vehicle on their cameras.
Smith also said the 911 call and alarm came in while the man was still in the bank.
Contact the Smith County Sheriff's Office at 903-566-6600 with any information about the robbery or the robber. The Smith County Sheriff's Office, Precinct 4 Constable's Office and the FBI were investigating.