Smith County Sheriff Larry Smith and Tyler Police Chief Jimmy Toler said they believe the man arrested after a Sunday afternoon shooting is possibly responsible for the recent homicides.
"We have a high level of confidence we have the shooter in custody," Smith said Monday during a joint news conference at the Tyler Police Department. "However, as always, be vigilant, always be aware of your surroundings."
In less than two weeks, there have been five shootings, four of them fatal, in Tyler and Smith County. The first happened Dec. 7 and the latest happened Sunday, Dec. 16.
In all cases, Tyler police and the sheriff's office asked for the public's help in providing any information about the incidents, but no shooting suspects were immediately identified or arrested. That was until Sunday. 
The latest shooting occurred shortly after 4 p.m. Sunday in the parking lot of the Westwood Shopping Center, near the intersection of South Southwest Loop 323 and Chandler Highway (Texas Highway 31). 
Toler said residents waved down a police officer after seeing a man walk up walk up to another man and shoot him. The victim, Bradley Allan Brockman, 45, was transported to a local hospital where he remained in critical condition.
According to Toler, residents stepped up to help and were able to get the suspect's description and vehicle description, leading officers to Kristian Perdomo, 25, of Tyler, who was arrested on a charge of aggravated assault with a deadly weapon and booked into the Smith County Jail shortly before 11:30 p.m. Sunday. He was being held on a $1 million bond.
Smith said additional charges could be filed if evidence links Perdomo to the four fatal shootings.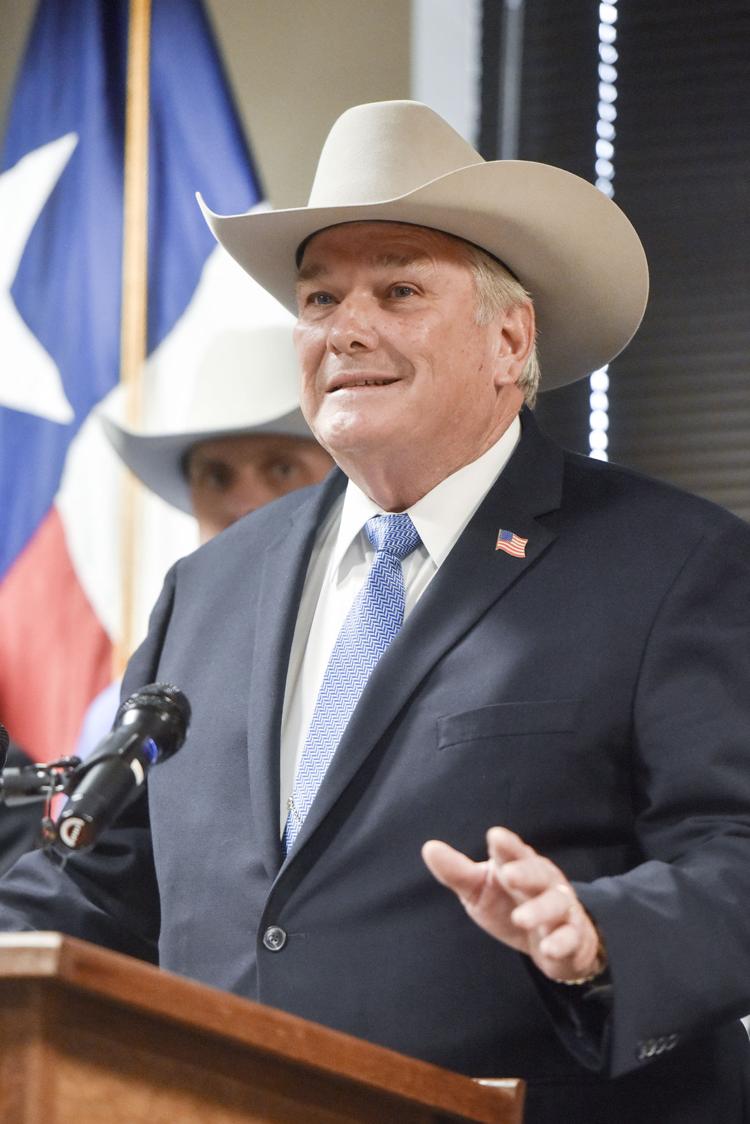 Perdomo's criminal record in Smith County dates back to 2010 with previous convictions on charges of engaging in organized criminal activity, robbery and theft, according to county judicial records. 
His most recent conviction was in 2012, when he was sentenced to four years in prison for robbery and possession of a firearm by a felon, according to judicial records. 
Toler said Perdomo has lived in the Tyler area and the department has dealt with him for several years. 
Though his arrest was the first announced publicly, the multi-agency investigation into the recent shootings has yielded 16 arrests thus far on other charges. The investigation involves state, local and federal agencies.
Toler and Smith put together a task force following the Dec. 9 homicide on County Road 382, east of U.S. Highway 271. 
Toler said the recent shootings appear to be drug related and have links to low-level narcotics dealers.
He said the task force will conduct an extensive review of Perdomo's movements in the area within the past few months. 
Toler and Smith praised the teamwork and level of cooperation between investigators and detectives. 
They also praised the efforts of dispatchers, patrol officers and residents, who were able to provide valuable information to the investigation.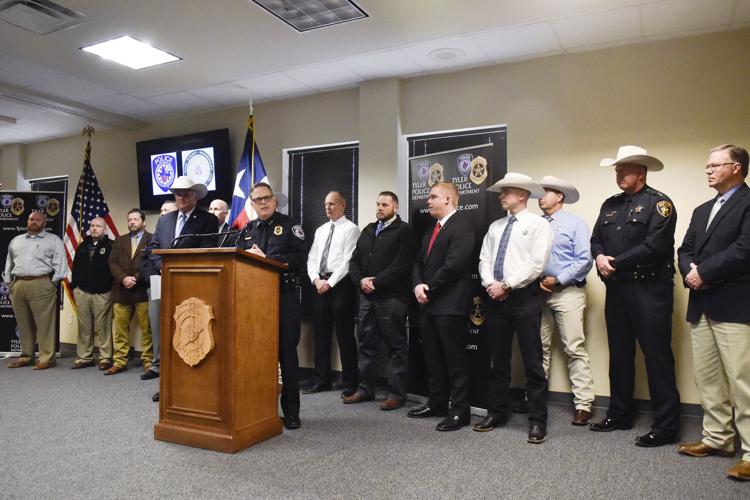 The investigation and task force includes law enforcement officials from the Tyler Police Department, Smith County Sheriff's Office, Texas Rangers, Texas Department of Public Safety crime laboratory, U.S. Marshal's Office, FBI, Drug Enforcement Agency, Bureau of Alcohol, Tobacco, Firearms and Explosives and Immigration and Customs Enforcement.
Toler and Smith said more information will be released as soon as it becomes available.