Visitors to Tylerpaper.com are about to see significant enhancements to the way they view their news.
"We're unveiling a site redesign that should improve the online experience at Tylerpaper.com," Editor Allison Pollan said. "As technology advances our hope is to maintain top-performing engines we hope will lead to faster page loads, a better mobile experience and a broader reader experience."
The new site is scheduled to launch Wednesday.
The redesign provides simpler site navigation, allowing readers to find the content that most interests them and easier ways to share content with friends, whether on social media or other channels.
The site offers a responsive design, meaning it will conform to whatever device is being used to view it — desktop, tablet or phone.
It features an enhanced calendar that lets readers search by upcoming events, calendar date or by type of event and provides a map and weather forecast to help you better plan for the event.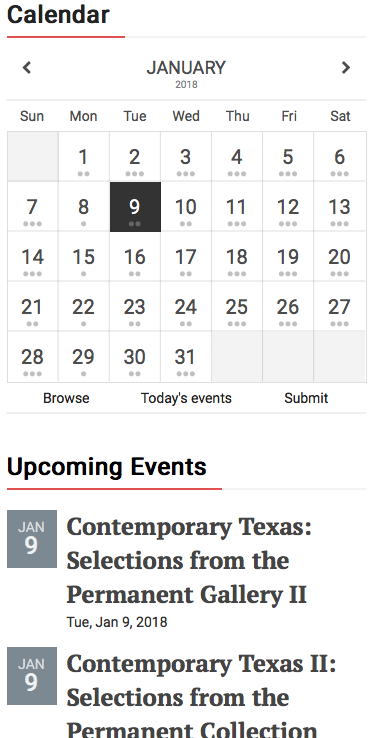 The website still will have all of our key coverage areas — news, sports, lifestyles, obituaries, trending topics — and will feature enhanced display of this content.
It also includes an easy-to-read version of our digital replica E-edition for print and online subscribers.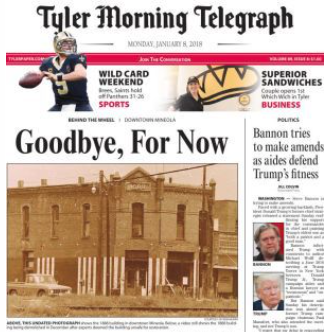 Readers can still submit news tips, letters to the editor and events listings online, all of which we welcome.
We also welcome your feedback on the new website redesign and need to know from our users if any issues arise. Please email or call Editor Allison Pollan at apollan@tylerpaper.com or (903) 596-6238.