Community members gathered Saturday to celebrate Arbor Day at Fun Forest Park in Tyler.
"Tyler, Texas is a part of Tree City U.S.A, and part of that is having an annual Arbor Day celebration," said Madeline Burton, urban forester for the City of Tyler. Burton was also in charge of organizing the event.
"I think a lot of people have had their eyes on trees in the last couple of years, is because we've lost so many from the winter storm in 2021, and the drought this past year," Burton said.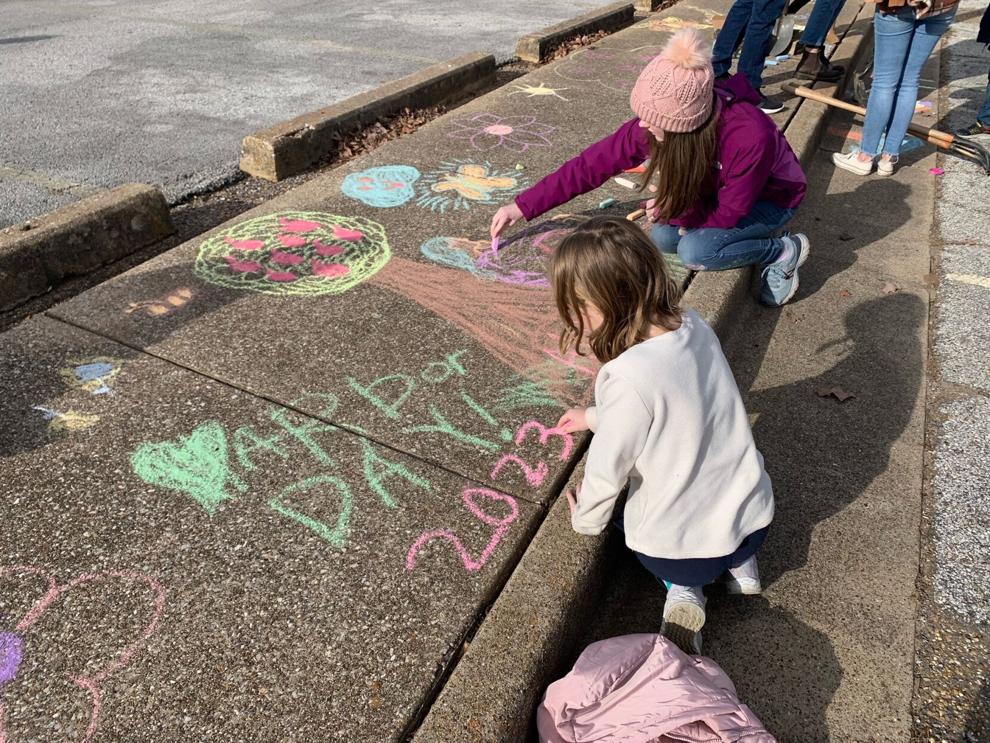 The Tyler Trees Committee and the City of Tyler Urban Forestry Division co-hosted the tree planting ceremony together, with a total of 120 trees planted by volunteers.
About 180 people attended Saturday's event, Burton said, including families, city staff and councilmembers, Tyler Mayor Don Warren and more.
"Arbor Day was first celebrated in Texas in 1890," Warren said. "Trees can reduce the erosion of our precious top soil caused by wind and water, cut heating and cooling costs, and moderate temperatures, clean the air, produce oxygen and produce a habitat for wildlife."
Warren then proclaimed Jan. 21, 2023 as Arbor Day and encouraged all citizens to support this endeavor, "not only for this day but throughout the year," he said.
Volunteers were sorted into groups and assigned zones to plant their trees. Before they could get started, Staff Forester Daniel Duncum began a step-by-step process in order to ensure the trees were planted correctly.
"Some of this soil is a little tough," Duncum instructed the crowd. "So just be patient with it, chip away at it and you'll get it done. We also want a bowl shape hole. We don't want a real deep hole."
Also amongst the organizers, was Leanne Robinette, director of parks and recreation.
"We have lost a tremendous amount of trees over the last couple of years just due to crazy weather and so it's really important for us to replant those trees, and make sure that our city has a good amount of trees for future generations," she said.
Robinette said she would love to see more young people come out and help plant trees for future tree ceremonies.
"I think it teaches them the importance of trees, how hard it is to take care of them, and also how to identify if something is wrong with the tree. It's really important for younger generations to be here," she said.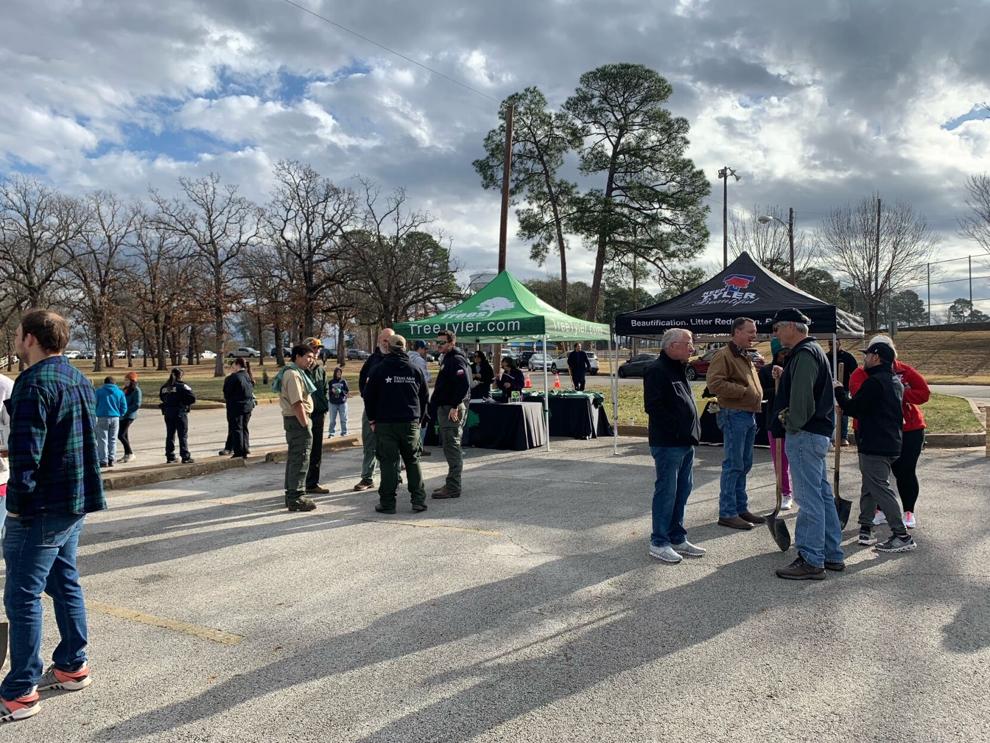 Warren has been involved with the annual ceremony for nine years, as long as he has been in office.
"Everybody cares about trees, and the people have fun. My wife and I took our grandkids out to Faulkner, about eight years ago, and we planted trees with our grandkids so we considered that our tree. You kind of become attached to the tree that you planted," he said.
Warren was also among the volunteers to plant trees.
"This is our duty to help replant and make more trees," he said.