Holly Hyatt, 26, of Tyler came to the Broadway Square Mall on Wednesday to do some shopping, but also took some time to visit about distracted driving with representatives from the Texas Department of Transportation and AT&T.
"Heads up, Texas" is a traveling display featuring two interactive displays and AT&T's "It Can Wait" video showing distracted driving scenarios and victim stories.
Hyatt made a pledge to not drive distracted, looked at TxDOT's displays and watched AT&T's 360-degree virtual reality video encouraging viewers to leave their phones alone and not read or send text messages while driving a vehicle.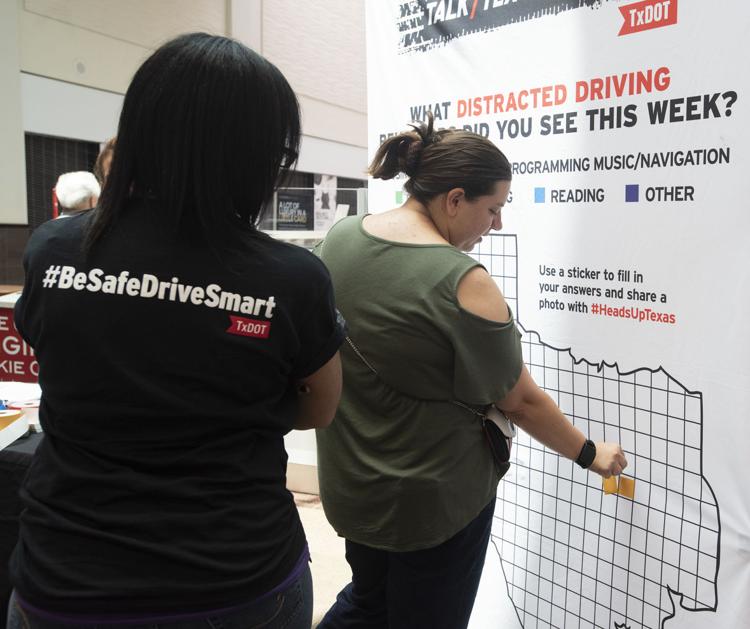 "I learned not to drive while I'm on my cell phone," Hyatt said. "I'll text people before I leave and let them know where I'm at. If they text, it can wait."
TxDOT and AT&T are taking the display and video to 12 Texas cities as part of the department's annual statewide distracted driving outreach and education campaign.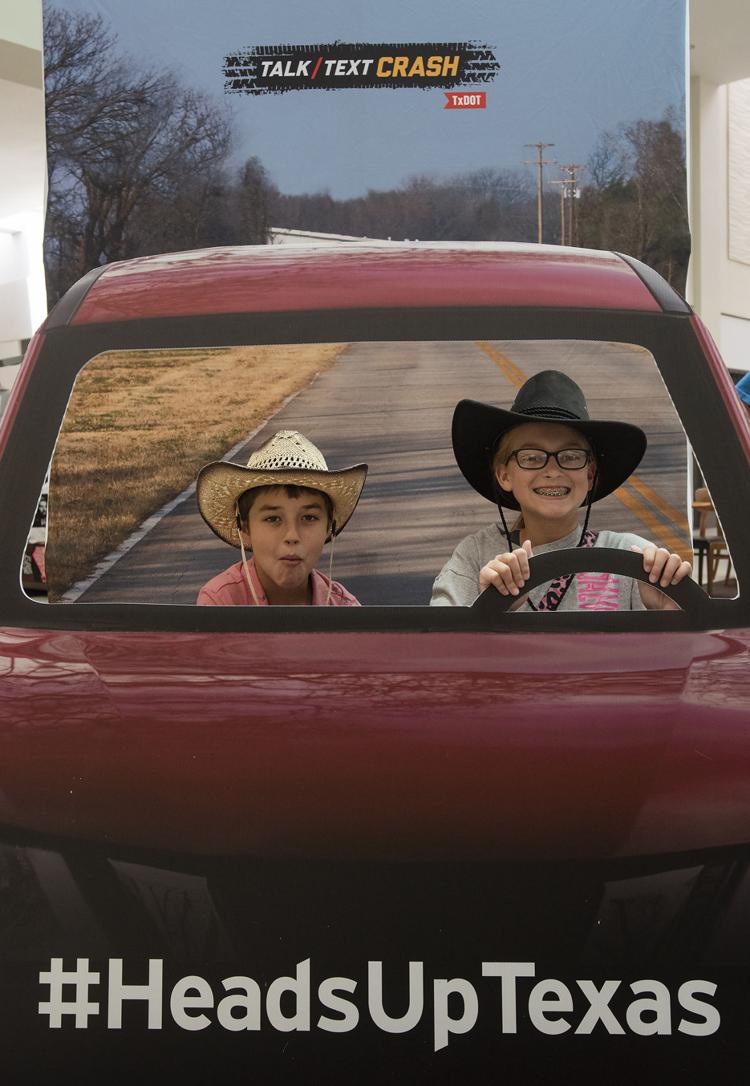 TxDOT Tyler District Public Information Officer Kathi White said the campaign is an effort to educate and remind people about the ban on texting and driving that took effect in 2017.
"A lot of people are still ignoring the law," she said. "We are making strides, but it takes a while."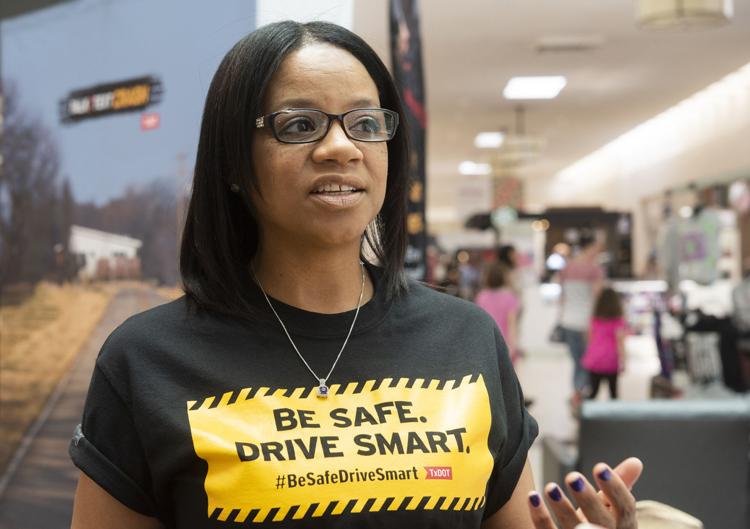 White said people between the ages of 16 and 24 are the most likely to drive distracted.
"When they see results of their actions, we hope it can drive the message home for them," White said. "We do hope people will heed the warning and join the effort and continue to decrease the amount of distracted driving."
The "Heads up, Texas" Distracted Driving campaign is a key component the department uses to help encourage drivers to make safer choices and "End the Streak."
Since November 8, 2000, at least one person has died on Texas roadways every single day.
White said distracted driving in Texas decreased by 6 percent when comparing the 12-month periods before and after the statewide texting-while-driving ban took effect on Sept. 1, 2017.
Visit itcanwait.com/vr to take the pledge to not drive distracted and to watch the "It Can Wait" video.
TWITTER: @LouAnnCampbell