Athens local Sarah Hammonds lives in a neighborhood that many elderly community members call home.
As the coronavirus pandemic crept its reach into even small town East Texas, Hammonds found herself with more free time than usual after being forced to put work to a halt temporarily.
She decided to write and deliver letters around the neighborhood offering to make trips to the grocery store for her at-risk neighbors.
Inspired by what he read, her neighbor Jimmy Lu, owner of Hunan Chinese Restaurant felt inspired to help. Being out of work himself because of the pandemic, he also had the ability to take the time to help her make those deliveries. He also brought to the table a creative way to bring that help to the next level for the community.
"Restaurants buy food items in bulk from warehouses and it is much cheaper than buying from a grocery store," said Lu. "As restaurants are closing, the food is just sitting in the warehouses."
Lu thought it would be a good idea to buy from the warehouses, break it down into smaller packages for families and sell the items at the same rate to cover the cost of the supplies without charging extra for profit.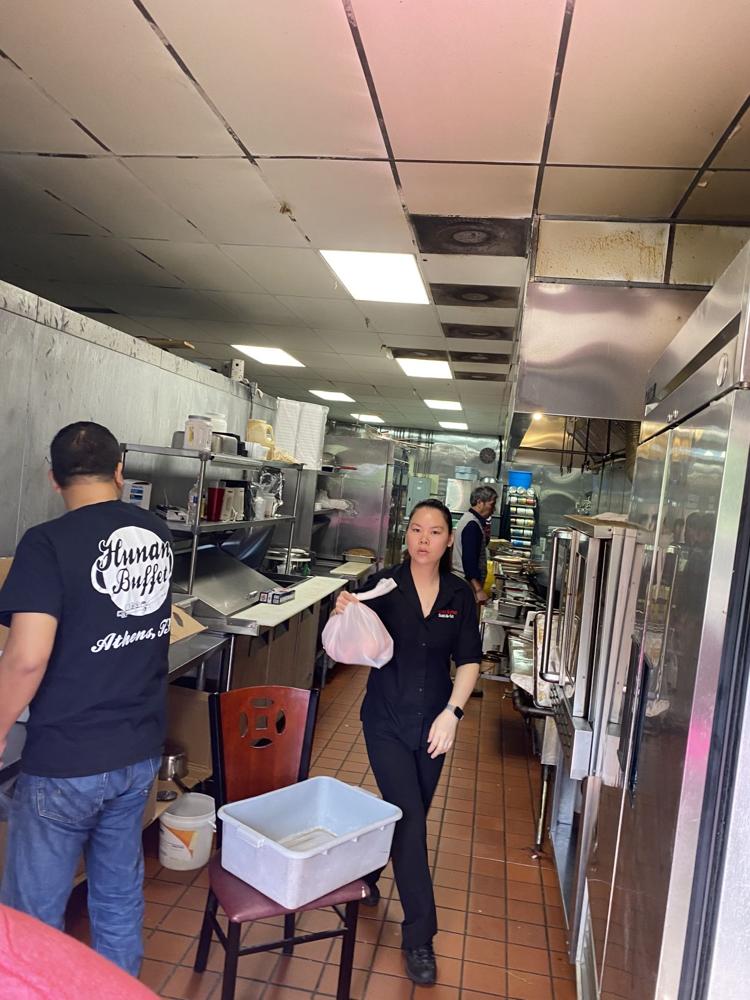 That idea is now being put into practice as families who are out of work need access to low cost food options.
"There are usually deals on certain items so we buy those to keep the cost as low as possible," said Hammonds. "We also are selling hard to access items like eggs, bread and ground beef."
Lu and Hammonds are beginning to see a huge response to their offer. Hammonds lets people know what is available via text message or social media and then her and Lu get to work packaging the orders which people can then pick up. They still deliver to high-risk individuals as well.
They stop the order pick-ups at 5 p.m. and then begin selling whatever is left to "walk-ins".
Hammonds said that recently, they had 75 scheduled pick up orders in one day and then 20 to 30 more people came in as walk-ins and bought what was left.
Their focus is on selling essential food items, which are lower cost than Walmart prices. According to Hammonds, they sold ten pound bags of pasta for eight dollars and Lu says they sold cartons of eggs for one dollar.
Because they are not selling these items for profit, the packaging and sanitary items they need for the orders are paid for through donations.
"I'm a hairstylist and I have been amazed at my clientele," said Hammonds. "They have reached out to me to give donations and at times the people who come to pick up orders intentionally over pay and say to pass it on to someone that needs help."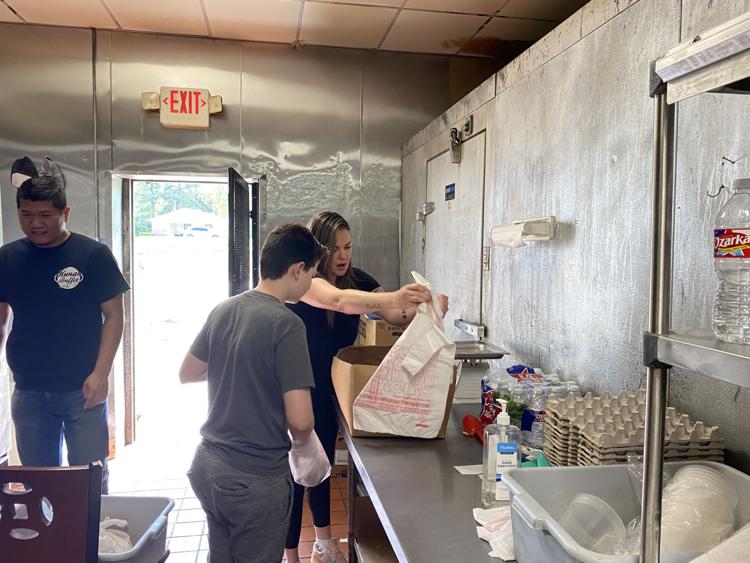 The people that are placing these orders are out of work themselves, said Hammons. She encourages other community members to help out in the ways they can during this time.
"If we don't come together as a community right now we won't make it," said Hammonds. "It is amazing to see people who are in tough positions themselves paying it forward to help others."
As a restaurant owner, Lu encourages other establishments to consider doing the same.
"I encourage other restaurants who have access to the warehouses to pay it forward and think about others," said Lu. "It's not about making money, it's about mankind and getting the community going."
Under usual circumstances, restaurants are not legally permitted to sell food from the warehouses to the public in the function of a grocery store, however Governor Gregg Abbott made an exception to the rule to allow restaurants to aide the community during the pandemic.