A longtime leader within the Smith County Republican Party resigned from his post this week, and the party chairman said he was saddened by the news.
Stanley Cofer, the chairman of Precinct 31, sent a resignation letter to the Smith County party chairman, Brent Thompson, earlier this week saying he would no longer do his duties as precinct chairman.
Cofer declined to comment on his resignation.
The job of a precinct chair is to serve a small portion of the county and help get people in nearby neighborhoods involved in the party's elections. Precinct chairs make up the county party's executive committee.
Cofer's resignation comes amid turmoil in the Smith County Republican Party. Last Thursday, a group of 28 precinct chairs on the county's executive committee attended a special meeting on whether to advocate for Thompson's removal.
A majority of those present voted in support of starting the removal process, according to Vice Chairman James Carter, who presided over the meeting in Thompson's absence. Cofer did not attend the meeting.
In addition to his work as Precinct 31 chairman, Cofer has been managing the District 3 City Council campaign for Shirley McKellar. While she is not running with a political party, McKellar has unsuccessfully run as a Democrat against Republican Congressman Louie Gohmert.
"I was very sorry to hear that," George Winn, the Precinct 25 chairman, said of Cofer's resignation. "I talked to Stanley about it, but he felt that his reasons were valid." Winn said the party would have to find someone else to represent Precinct 31.
The precinct includes neighborhoods in the southeastern part of Tyler and parts of the city of Whitehouse. The precinct is roughly north of Highway 110, south of Texas Highway 64 East and west of East Ridge Road.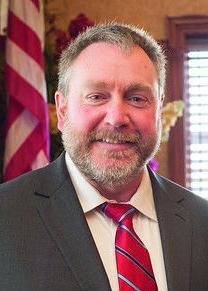 "I was very sad to receive his resignation letter," Thompson, the party chairman, said in a phone interview. "Stanley Cofer is a dear friend of mine and a brother in Christ and he's meant the world to me in my short time of doing this for the county."
The Tyler Morning Telegraph reached Thompson by phone, and he said he was in Bulgaria recovering from an emergency surgery. He said he works in project development, which in the past has included oil-industry projects for Thompson Kagan Energy Group. Most recently, he said he has been in Bulgaria for months working on a project related to lodging development.
Thompson, who was elected as the county's party chairman in 2016, said he gave Cofer his first-ever chairman's award for his dedication to furthering the Republican message, his outreach in the African-American community, and because "he encompasses everything that I believe the Republican Party stands for."
"He's just been such a voice in bringing our community together, so he'll be very deeply missed, and I wish his wife and his family the best, and I look forward to working with him in any way I can in the future," Thompson said.
Thompson did not say whether Cofer's involvement in McKellar's City Council campaign was an issue. He said he respects Cofer's decision and spoke broadly about how he thinks politics should work in Smith County.
"I don't like when Washington comes to Smith County because it should be a different standard in a community like ours," Thompson said. "We care for each other. We have a vibrant community, but we're a united community as far as I'm concerned."
Cofer is still a Republican and did not resign his membership with the party or involvement with the Smith County Republican Club. He also leads the Texas Minority Conservatives & Republicans Coalition.
TWITTER and INSTAGRAM: @_erinmansfield