Astro, a black and white wire-haired terrier mix, was found abandoned under a house about three weeks ago. He's been living at the SPCA of East Texas until he can go to a new home.
Astro and six other puppies were a part of Thursday's Wags of Hope kickoff event, a new partnership between the Alzheimer's Alliance of Smith County and the SPCA. 
"The puppies help," said Doris Smith, a Day Club participant. "They are full of voom and vigor."
Deborah Dobbs, president and founder of SPCA of East Texas, said the puppies provide the participants comfort and reduce stress. 
"They trigger happy memories of the past," Dobbs said. "The event shows how much joy pets can bring."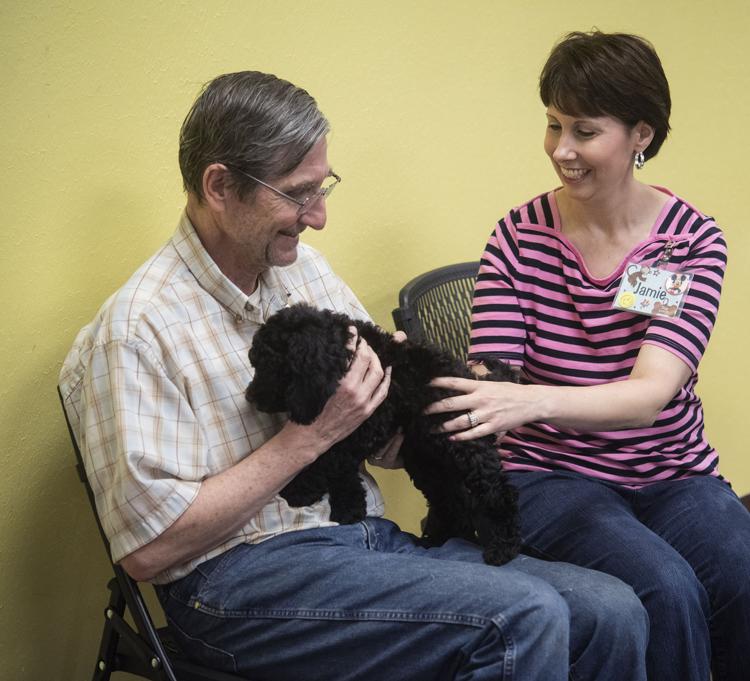 Dobbs said the puppies also benefit from coming to the Day Club. 
"They get more socialization," she said. "Going into different settings with different people helps them become good pets."
Thursday's Day Club participants made dog blankets and brought pet food and pet item donations for the SPCA.
"This is a way for the participants to give back to the community," said Stephanie Taylor, the Alzheimer's Alliance executive director. "SPCA will begin a monthly rotation of bringing puppies or kittens to the Day Club for participants who want to play and hold them."
Taylor said a private donor contributed the funds to provide Hasbro Companion Pets for people living with Alzheimer's or dementia-related illness who attend Day Club.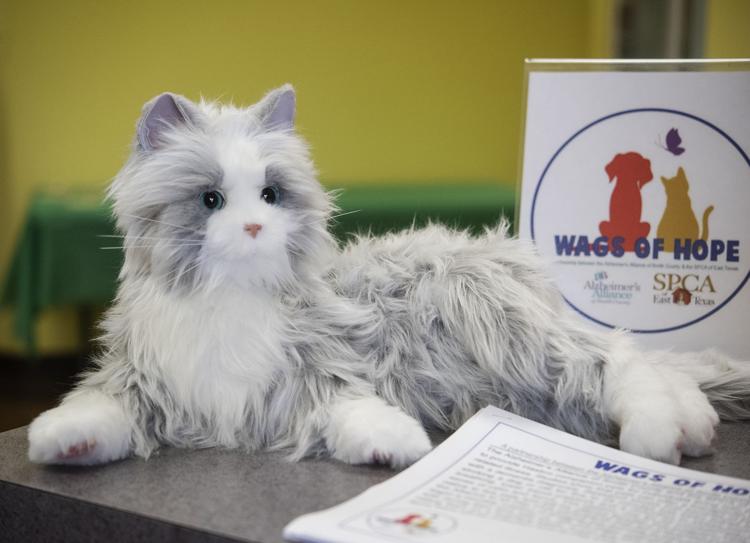 "The robotic pets will be distributed to Day Club participants," Taylor said. "They respond to the voice. They purr and vibrate when they are touched. The soothing petting lowers blood pressure and releases serotonin."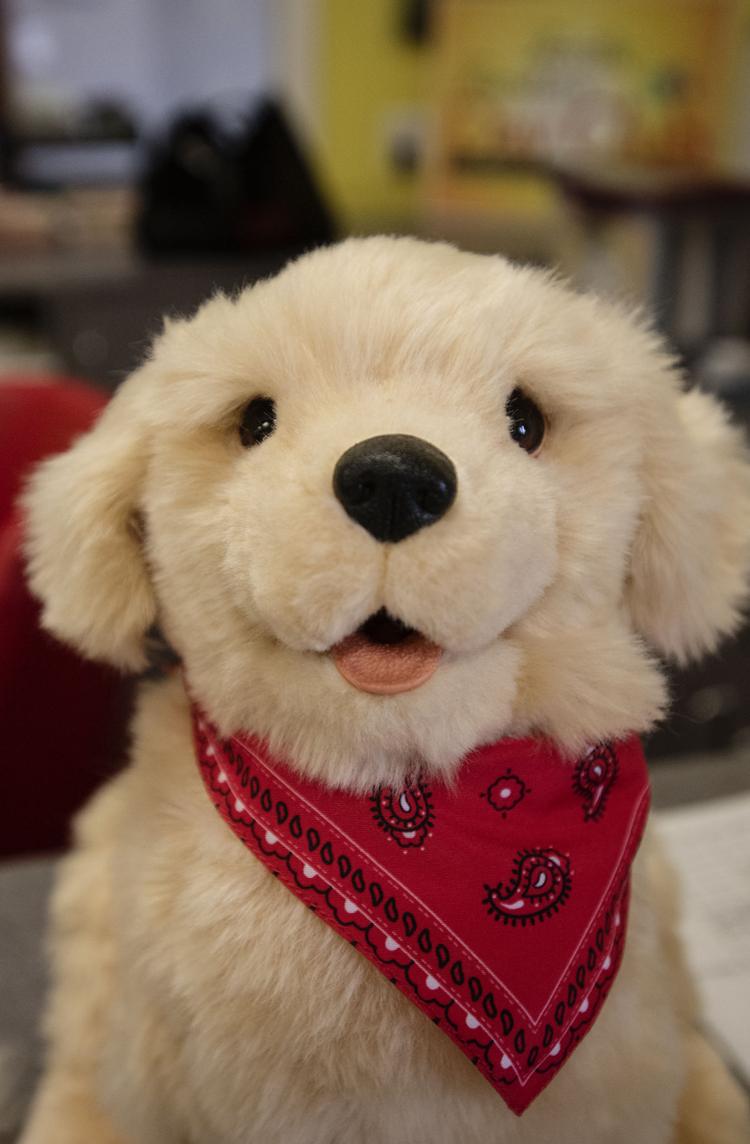 She said the companion pets are an alternative to real pets that many people living with Alzheimer's disease or dementia have to surrender.  
For more information on the Alzheimer's Alliance of Smith County visit alzalliance.org or call 903-509-8323.
For more information about the SPCA of East Texas visit spcaeasttx.com or call 903-596-7722.