Smith County Jail inmates and their loved ones will pay lower fees when using the facility's ATM and debit card services.
That's thanks to a new contract that the Smith County Commissioners Court approved on Tuesday to change vendors for the Smith County Jail's ATM and debit card kiosks.
The Smith County Jail will use the company Tech Friends Inc. starting March 19. The company replaces TouchPay Holdings LLC. The Commissioners Court voted to terminate that company's contract in December.
Jail staff use the kiosks to put money found on an inmate at the time of arrest onto a debit card so there is not money circulating in the jail, Larry Christian, the spokesman for the Smith County Sheriff's Office, said in an interview.
Inmates or their loved ones can reload the debit cards and use them to make purchases for items such as toothbrushes and snacks at the commissary, Christian said. The debit cards also can be used to post bond and get out of jail, he said.
TechFriends will charge inmates $3.25 per transaction, or a maximum of 10 percent of the amount of the transaction, according to Kim Gould, the Smith County purchasing director.
Gould said it would be rare for the 10 percent user fee to be higher than $3.25 because most inmates and loved ones put money on the card in increments of $20 or $30.
By comparison, TouchPay charges between $2.50 and $4.95 for making deposits through the jail kiosks, depending on the amount of the deposit, plus a 3.5 percent fee on top of the base fee for credit and debit card transactions, according to the contract.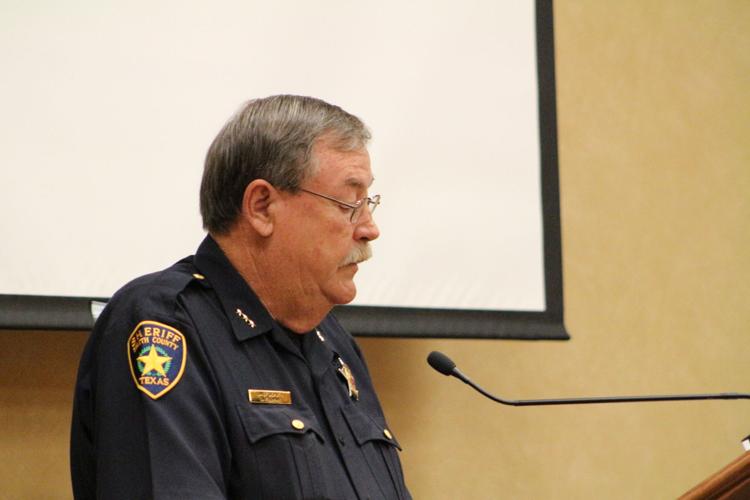 "In reviewing the presentation by Tech Friends we were really excited when we found out that first the fees are much lower than what the users are currently paying," Deal Folmar, the Smith County Jail administrator, told the Commissioners Court.
Commissioner Terry Phillips commended the Smith County Sheriff's Office for finding a vendor with lower fees. He said it's a good thing to save the inmates money.
Commissioner Jeff Warr said the change is a small step, but amounts to criminal justice reform that is important to people who use the kiosk services.
County Judge Nathaniel Moran added: "I think it's a definition of a captive audience and we don't want to take advantage of that situation."
TWITTER and INSTAGRAM: @_erinmansfield