An East Texas real estate group joined the voices of Smith County residents who are asking the Smith County Commissioners Court not to raise their taxes.
A representative from the Greater Tyler Association of Realtors spoke at a public hearing on the proposed tax rate in front of the Commissioners Court on Tuesday.
The Commissioners Court has proposed raising the Smith County tax rate from 33.7311 cents per $100 of property value to 34.5 cents.
The proposed rate would bring in about $59.7 million on 2019 property values, and fund about one-third of the county's proposed $161 million fiscal-year 2020 budget, which starts Oct. 1.
"The Greater Tyler Association of Realtors does not believe in balancing the budget on the backs of property tax payers," said Shelia Torres, the group's government affairs director.
Torres said the county could bring in more taxes than last year by keeping its rate level because of increasing property appraisal values. The rate the county would need to charge to keep revenue level is 32.9899 cents per $100 of property valuation.
"Currently, prices and closed sales are up," Torres said. "Days on market and inventory are down, which makes for a desirable market. In Tyler, properties are going from list to pending in only four days on average."
She added: "It would appear that things are going well here. But if taxes continue to be raised, the market will most certainly change as taxes are considered by a buyer when making one of the most important decisions of their lives."
Other commenters were residents who own homes.
"I built a modest home in Smith County out on the east side of the county, and of course what I built it for has been appraised for double that amount, and this year the appraisal went up even more," said Kelly Vestal, of Winona.
"It seems like there's plenty of money there," he said. "Why are you asking us for more? And what do we get out of it? When you look at the current conditions of the county and some of the responsibilities of the department, the question has been asked, are we being good stewards of our money?"
Victor Noble Davison, of Flint, said the Commissioners Court likely has heard all the arguments against raising the tax rate, but wanted to add to them.
"I just want to be one of the voices that are reminding you that there's people on fixed incomes, people who are kind of struggling between food and medicine and dentist visits and property taxes, things like that," Davison said.
Richard Blake, 68, of Tyler, said the county could save money on personnel and housing costs by reducing its jail population. He estimated that letting people out of jail who only have substance abuse violations would save millions per year.
"Incarceration has little impact on substance abuse rate," Blake said. "Instead, it has been linked to increased mortality from overdose. … The war on drugs needs to be replaced with a fairer, more effective model that treats substance abuse as a public health issue rather than a criminal justice issue."
Craig Licciardi, from the Grassroots America-We the People Political Action Committee, read a statement from the PAC's board of directors. This was in addition to a statement he read last week from Executive Director JoAnn Fleming.
Licciardi cited numbers from the county's Comprehensive Annual Financial Reports showing that the county has had a general fund reserve balance — similar to a savings account — for the past several years.
He also took issue with County Judge Nathaniel Moran's previous analysis saying that the tax increase amounts to about $1.2 million. That number compares what would be raised if the tax rate were kept level versus the proposed rate.
That number does not take into account the effective rate, which would generate the same revenue as the current fiscal year, according to Moran's analysis documents. The amount to be raised over this year's revenue is about $4.6 million, or 8.1%, according to the county budget proposal.
"The budget can be funded without raising taxes if you really wanted to use that surplus available cash that the county is sitting on," Licciardi said. "Give the taxpayers a break."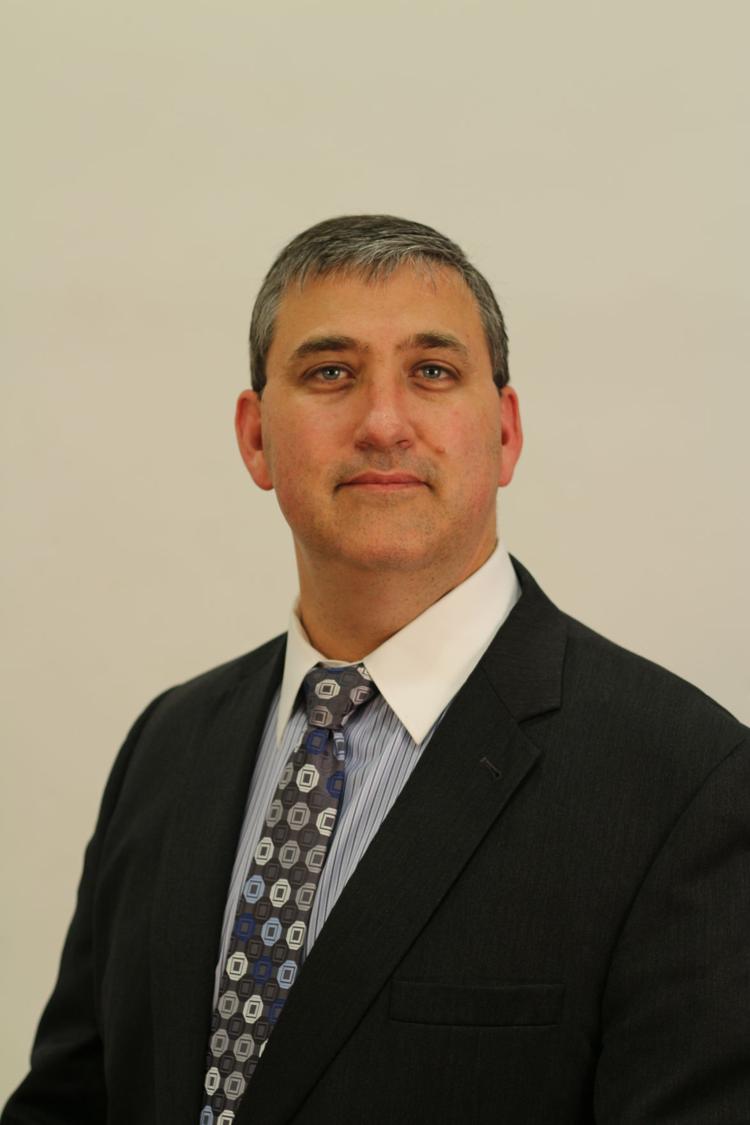 In response, Moran said that the county is proposing to spend more than $4 million of its general fund reserve in the proposed fiscal-year 2020 budget on new capital expenses, such as information technology and vehicles.
He said the county would end the fiscal year with a reserve ratio a little over 26%. The Commissioners Court's policy is to have a 25% reserve ratio.
Moran also encouraged people who did not have enough time to talk during the public comment period to come have a meeting with him.
"My office is always open," he said. "I'm easy to catch. I'd be glad to sit down and talk to you about the items in our budget."
TWITTER and INSTAGRAM: @_erinmansfield