The sounds of mortars exploding and machine gun fire were a fact of life for part of Smith County in the last years of World War II, when a massive training camp occupied part of the northeast reaches of the county.
In 1944, Edward Buggert, of Detroit, Michigan, was one of thousands of soldiers cycled through Camp Fannin to prepare them for conflict in Europe. His son later remembered hearing his father remark that Texas was "so hot you could fry an egg on the cement." Based on the timeline provided by his children, he likely was training at Camp Fannin throughout the summer before being deployed to the European theater.
At some point during his munitions training, amid the explosions and chaos preparing soldiers for war, Buggert lost a dog tag. He likely didn't think much about it in the years after the war.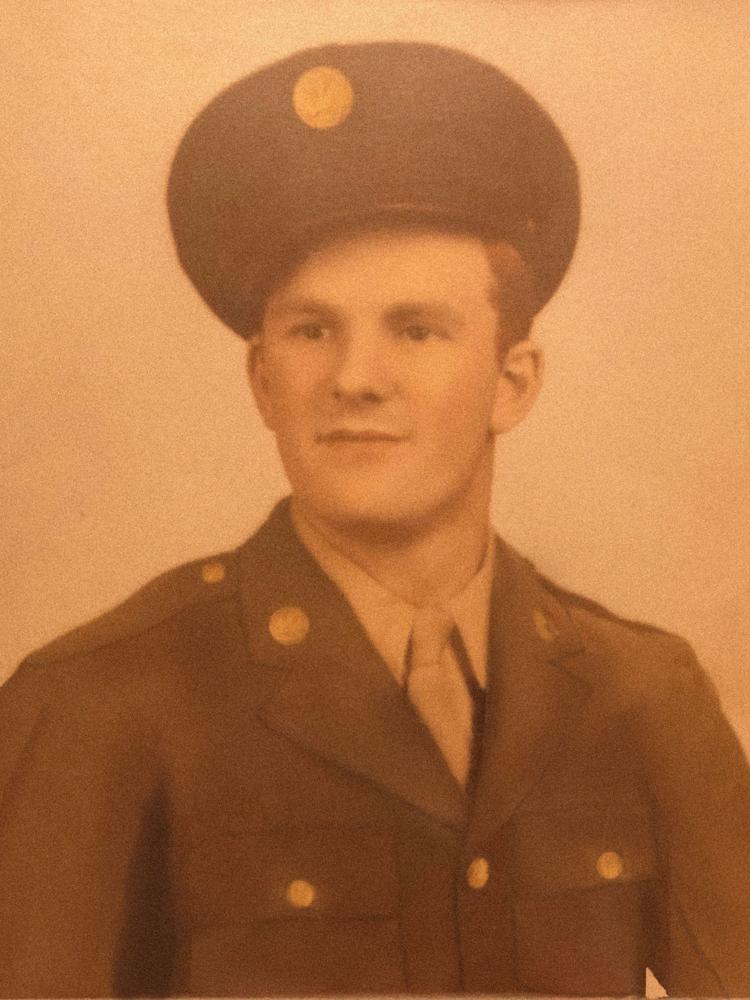 That little piece of the Private First Class from Company B 398th Military Police would remain in East Texas when he left for the European theater in November 1944 to take part in the push leading to the Rhineland offensive, and eventually total victory over Nazi Germany.
Early in the offensive, which saw the Allies fight from Paris to Berlin along the Rhine river, PFC Buggert was injured while fighting on Dec. 1, 1944. Though he was injured, Buggert would remain in occupied Germany through the end of and after the war, before finally heading home at the end of February 1946.
He would return stateside having earned a Bronze Star, a Good Conduct Medal, a Purple Heart and World War II Victory Medal and an occupied Germany medal among other regalia, according to his children.
On a cool fall day 75 years later, a local pastor was enjoying the solitude and love of the outdoors he found from picking up metal detecting as a hobby. Since its closure in 1946, the 14,000 acres of Camp Fannin have been parceled out and used for residences, businesses such as Sanderson Farms and the UT Health Science Center at Tyler.
Pastor Sammy Draper had found many things in the area of the old camp, from bullet casings to defunct grenades. But that day, in an area long since reclaimed by the Piney Woods of East Texas, he found the dog tag that Buggert never intended to leave behind.
Draper had been enjoying a peaceful afternoon in the woods, surrounded by nature and just the occasional beeping of his metal detector over the Christmas break when he found the tag.
"It was really a moment where I looked on it and saw his name. It kind of made the whole moment come alive, like you're part of that moment. You can look out through the woods and feel the history, and that's what has been really neat about metal detecting and the hobby," Draper said. "You really connect with that, that the last time that dog tag was connected to a person, he was there training for war and then the next time it was touched, I was lucky enough to find it in that moment."
Draper said that along with the excitement of finding relics that would otherwise be lost forever, spending time in the woods can bring a sense of spiritual calm.
"We live in a pretty hectic world, there's just something about getting out there among the trees, the wind and just remembering really who made all this happen," he said. "Seeing it in that way, and realizing He made this and He's got us in that moment as well. It's very refreshing, and at times it can be very spiritual."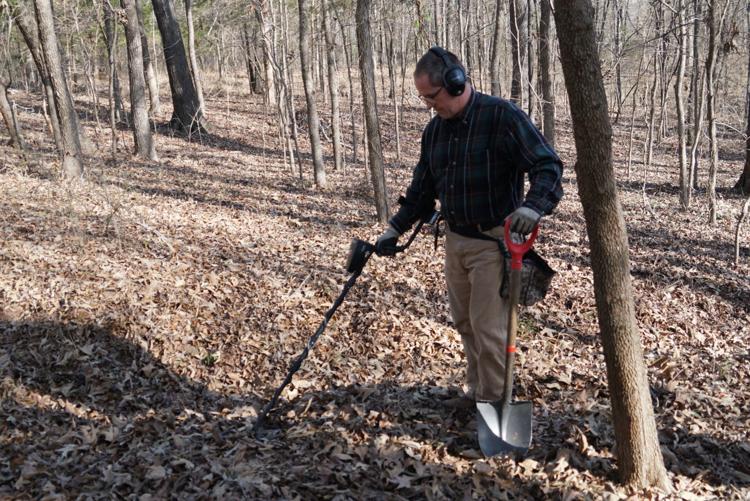 Draper said that in the moment he found the dog tag, he felt a deep connection to the history of the land and the soldiers who had spent their time there.
But what do you do with a dog tag you found in the dirt, where it had remained for close to a century? World War II veterans are being lost to the never ceasing march of time. The youngest are in their 90s.
Buggert would have been 101 years old. He had six children after the war, five girls and one boy.
He died in 1987, but his daughter, Carolyn Holody, said that not a day has gone by when she doesn't think about her late father. Holody hadn't even known he had been in Texas during his service.
Buggert wasn't one to talk much about the war, she said. It was only a passing comment in which he had mentioned the Texas heat, likely talking to their uncles. Holody said her father and uncles tried not to talk about what they'd experienced in front of the children, but her brother, Chris, was probably trying his best to listen in.
Draper took the dog tag home and began searching online for any information about the soldier. Unfortunately he came up blank. It was only later when he posted a photo of his haul to a metal detecting group that he struck gold.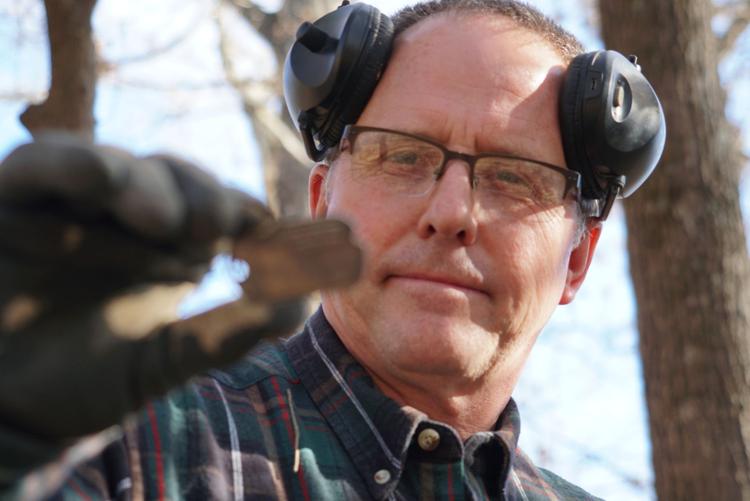 "A guy that's in the army in Minneapolis inboxed me and said, 'You can return that to the family, contact this site, Angelo's Angels,'" Draper said.
With that information, Draper reached out to Angelo's Angels and Francesa Cumero to see if they could return the tag. Cumero started Angelo's Angels after a veteran contacted her family in 2006 because he had discovered the dog tag of her great uncle Angelo S. Viale on New Georgia Island, lost during an offensive in the Pacific theater.
"Within just a little while, she had the basic information of the veteran. He had passed away in '87," Draper said. "Then she found information about his wife, who had also passed away, but through his wife's obituary found some living children."
With that information, Draper composed letters to two of Buggert's daughters and waited.
"I wrote two of his daughters letters, just wanting to verify and sent them a picture of the dog tag. As soon as they got the letter, one of them emailed me back," he said. "They were just ecstatic, they had no idea he had actually been in Texas. They said they were going to have a family meeting, talk about their dad and share memories. That felt amazing."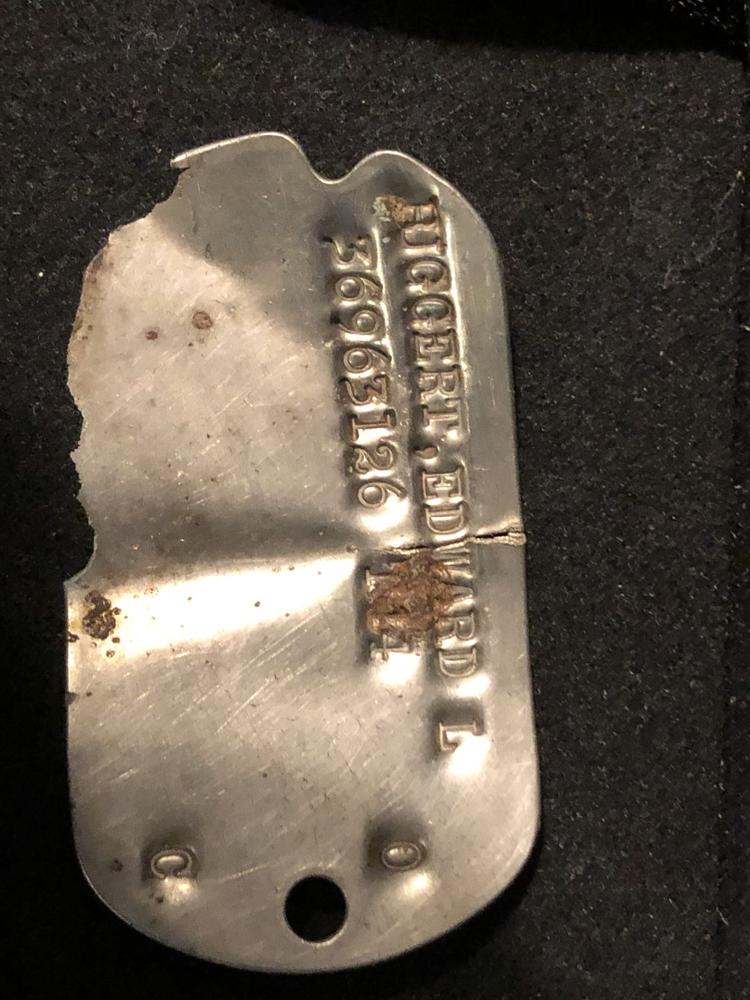 Holody had written Draper back and shared with him what she knew about her father's service.
"The story really came alive when I got that email," he said. "It made it more personal, it made the gentleman come alive, instead of just a piece of metal with a name on it. It became a real person and you could really feel how special he was to them, and how special that relationship was."
Holody said that as soon as she knew the dog tag was coming, she called up her siblings and told them they were going to have a get together, talk about their dad and reminisce.
"We all got together and we opened it up, and it was amazing how good that tag looked for being in the ground for 75 years," Holody said. "Mr. Draper, God bless that man, because he took such great care of it. … He found it and took the time to find us, and I just thank God for that man."
Holody said that family meeting lasted well into the night, as the siblings shared fond memories of their father and the sacrifices he made for them and his country.
"My dad's been gone for, it's going to be 33 years June 9. He died when he was 68, he had a massive heart attack at home, it was very sudden and we miss him every day," she said. "Just by Mr. Draper finding this tag, it's almost like our dad was saying hello to us from heaven."
More than three decades after their father passed away, Holody never thought a new part of his life would find its way back to them.
"It's really wonderful that we have something that actually hung on our dad's neck," she said. "It took 75 years to find it, but God bless him he actually found it. He actually took the time to get it back to us."
For more information about Angelo's Angels, visit ww2tags.org.