With their last season cut short and their next season delayed until at least 2021, East Texas Symphony Orchestra music director Richard Lee and his many musicians have been feeling the effects of life without live music.
A typical ETSO concert brings 50 to 90 musicians on stage for an audience of 1,400 to 2,000 people at the Cowan Center, and so it is impossible for the shows to go on with COVID-19 protocols during the coronavirus pandemic.
Behind the scenes, though, the administration has been working to find other ways to share their music with the community.
On Wednesday, Oct. 21, ETSO will provide live music with a free live concert at True Vine Brewing Company in Tyler. The show will feature two small groups of musicians, a brass quintet and a string quartet, in a socially distanced setting.
"We are trying as hard to make it as safe as we possibly can," said Lee, adding, "We understand there is always going to be some risk when we gather together."
The concert is one of three small concerts in the Sundown with the Symphony series. The other two shows took place at Hollytree Country Club and The Cascades Golf & Country Club.
Professional musician James Sims of Fort Worth has played with the East Texas Symphony Orchestra for over 30 years. Because of COVID-19, Tuesday at the Cascades Golf & Country Club was the first time he could play his trumpet alongside other ETSO colleagues with a live audience.
Sims had a slow summer. His only two gigs were playing solo over a virtual church service and playing at a small graduation ceremony.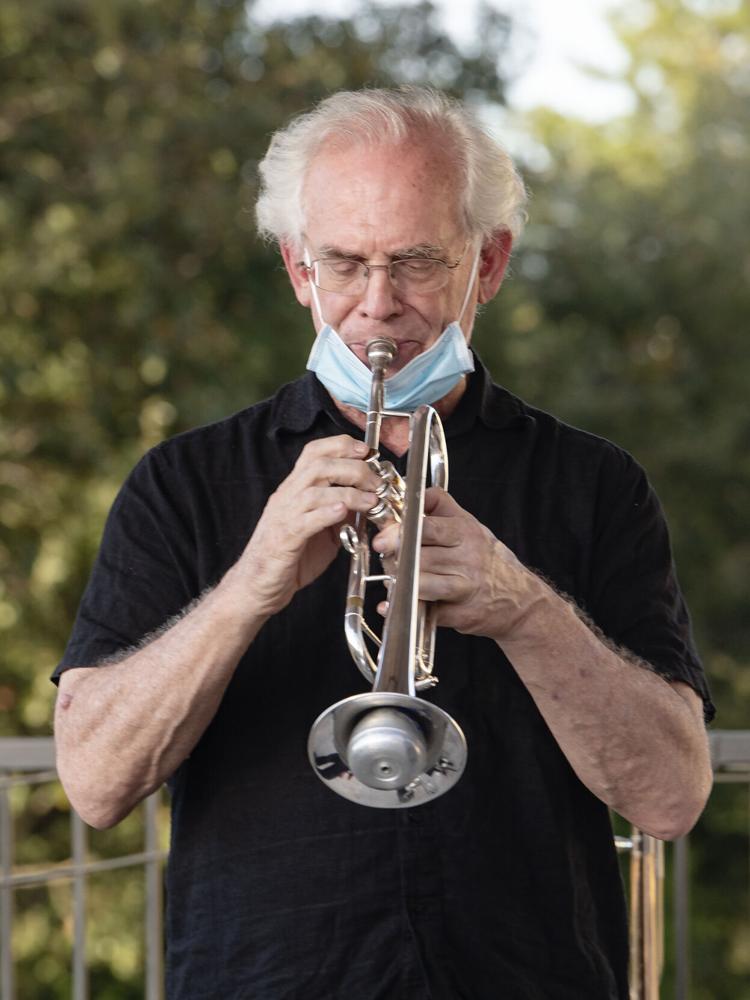 "I've been practicing, but it's a little weird when you don't have something marked on your calendar," Sims said.
As the tables at The Cascades filled up with guests and the other brass players began to warm up their instruments Sims said, "This is great. I feel like I haven't done anything in forever, it almost feels like I'm starting over again."
"When we had the show at Hollytree it was literally for some of those people it was the first time playing with other people in months," he continued. "It's crazy for a musician to go that long and not play together with anyone."
The musicians are paid a flat rate for every rehearsal and concert, but with rehearsals and concerts gone, salaries have been reduced to $0. Lee receives a guaranteed salary for his administrative work, but his performance opportunities have also dried up.
"There's no opportunities for guest conducting, there's nothing. Everything got canceled," he said. "There are huge financial implications for all of us because there are no concerts. "
Lee says that some ETSO musicians are now doing odd jobs such as driving for Uber or delivering Amazon packages.
"We miss playing, really, I don't know if people understand how crazy it is to lose your livelihood," he said.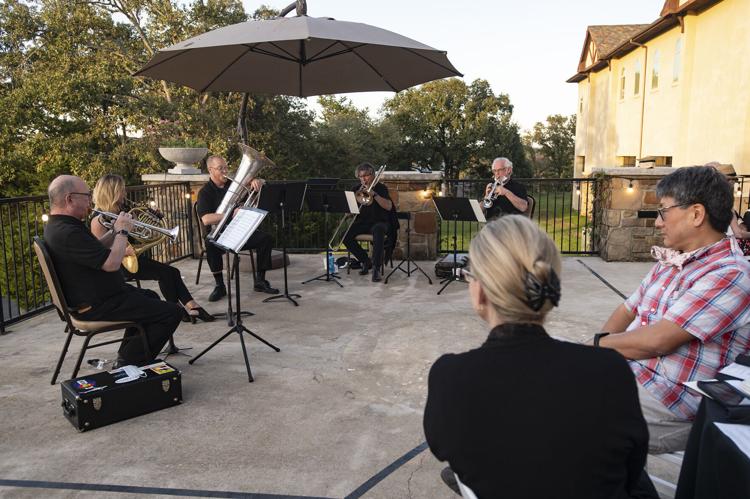 The second step the ETSO staff is taking to bring more music to the community is to launch an app for both Apple and Android devices that will provide a new interface between patrons, the music and more information. Eventually, the app will house livestreamed concerts as well as videos of old performances. The app is live now with biographies of the musicians, the season calendar, links to social media pages and a link to donate money to the symphony. The concert videos will be added at a later date, along with a feature for virtual program notes.
Sundown with the Symphony at True Vine
2453 Earl Campbell Parkway
Laura and HT Hyde, Helen and Dr. Noah Israel and Dr. Rachel and Matt DeVaney