Students at Moore Middle School are showing they have what it takes to become the next Albert Einstein, Bill Nye or Marie Curie.
More than 270 students competed in the school's science fair on Tuesday night. The tradition, which dates back more than 20 years, is beloved by students and staff.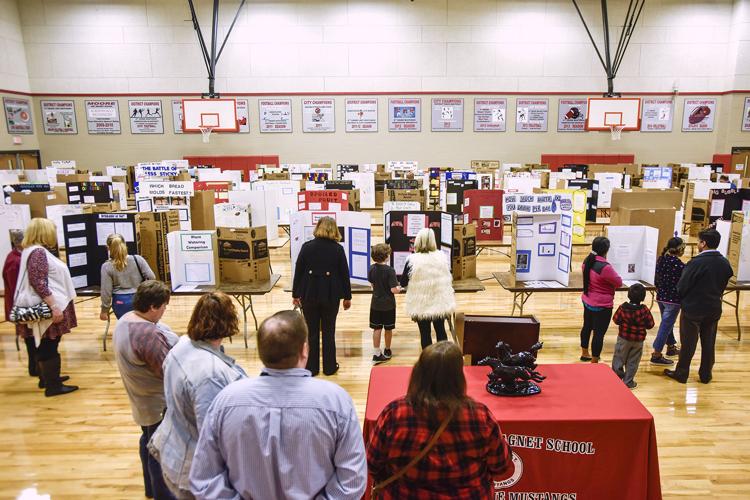 Critical thinking is key to the scientific process and students engaged on all levels with experiments covering topics such as electromagnetism, baking principles and whether water freezes faster if you boil it.
Eighth-grade science teacher Abbey Smith said the fair helps students find the relevance of science in their everyday lives.
"Finding relevance is huge," Smith said. "The scientific process is unfortunately not emphasized in school as much anymore. With standardized testing there isn't a lot of room in the curriculum for (hands-on work)."
Riley Davis, 11, said he was playing with a 9-volt battery and some magnets when they attached to his bed, making him realize that there was potential for a wide use of electromagnetic devices.
In his experiment Riley showed that with a sufficient power source, magnets can be moved along a metal conductor.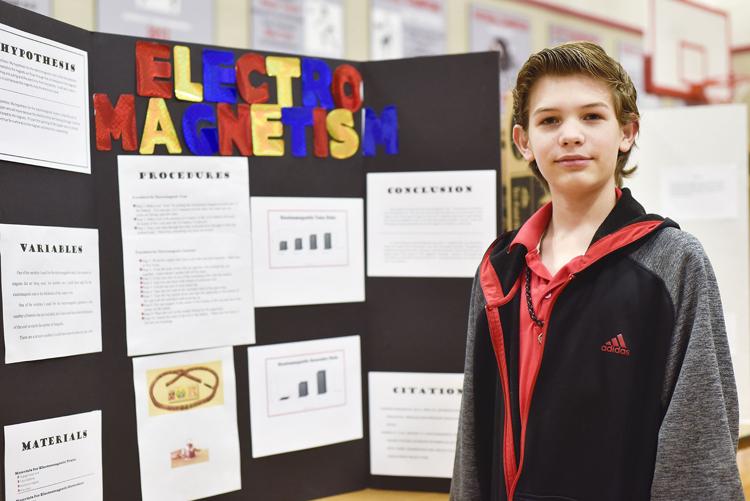 Elon Musk, co-founder and CEO of Tesla Motors and SpaceX, is attempting to build a hyperloop transit system using the technology.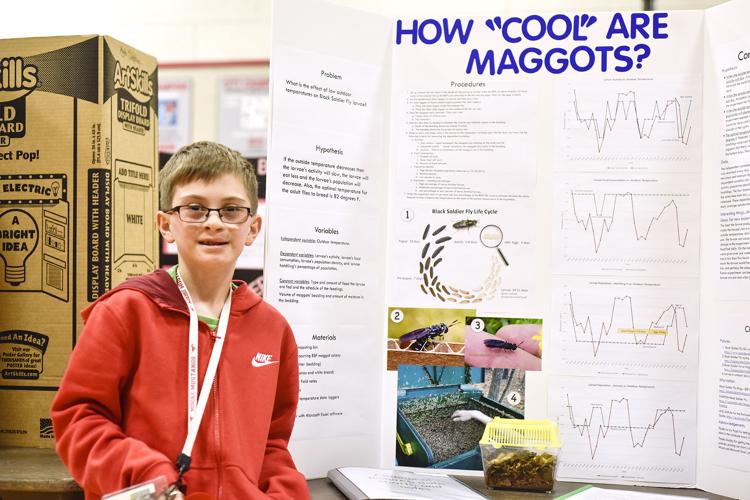 Isaac Billington, 11, said he was having a hard time thinking of an experiment when he and his grandfather decided to do something with bugs. Isaac was able to show the growth, transformation and maturation of maggots into flies.
"My favorite part was taking pictures and looking at them," he said.
Isaac said he also really liked holding the bugs.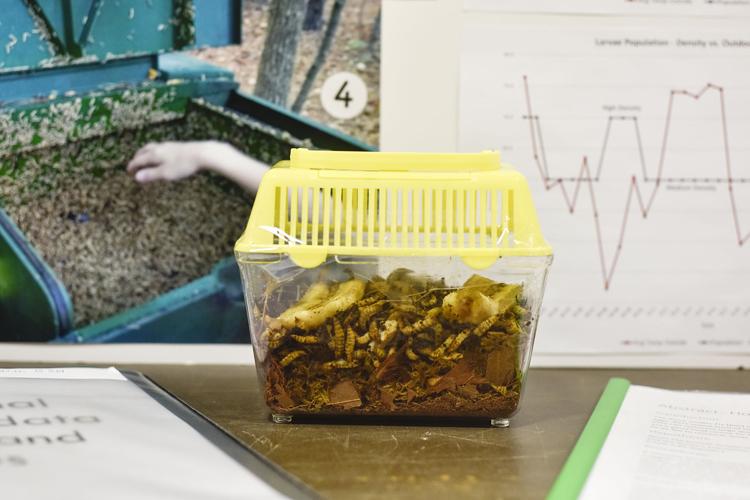 Smith said the winners will advance to competition at the East Texas Regional Science Fair in Kilgore in March.