Not only has Patrick Mahomes reached the top of the NFL mountain leading the Kansas City Chiefs to the Super Bowl, he is reaching new heights raising money for his foundation.
Thanks to a last minute push this weekend by a grocery store, fans buying Hy-Vee Mahomes Magic Crunch will have helped Mahomes raise over $100,000 for the 15 and the Mahomies Foundation.
Mahomes, a Whitehouse graduate, was on the radar of the man who brought the world Flutie Flakes over 20 years ago and eventually created the cereal. Ty Ballou, the president and CEO of PLB Sports in Pittsburgh is stunned with what has happened.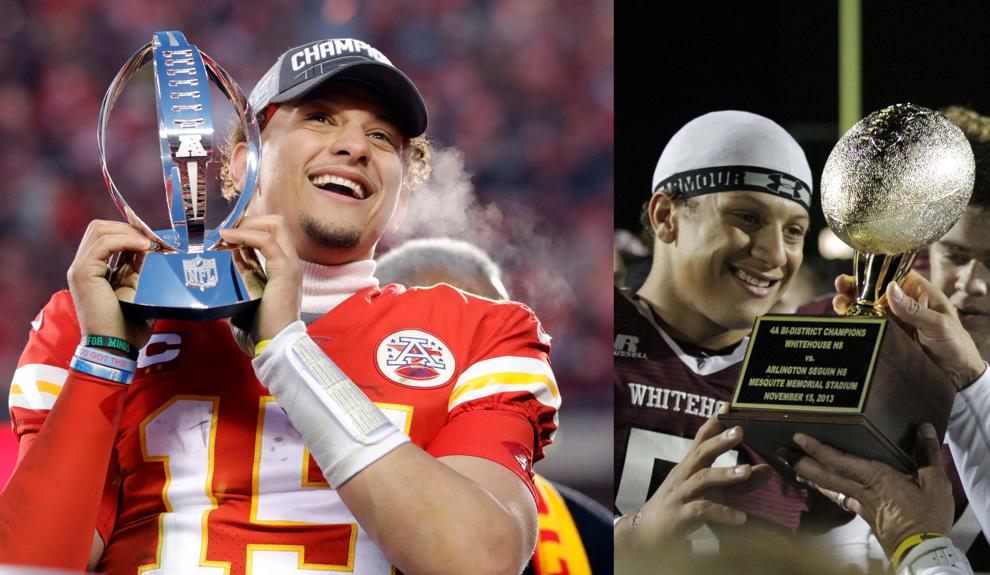 "The goal was to sell 50,000 boxes which we thought was pretty aggressive. Hy-Vee is the major grocery chain in the Kansas City marketing area, but they only have 40 to 50 stores," Ballou explained. "In Western Pennsylvania, when we do a marketing program with the Pittsburgh Steelers, thanks to Giant Eagle and others, we can get into 150 to 175 stores. The same with Wegmans and Tops in western New York.
"When you talk about 50 stores and 50,000 boxes, that's a lot of product, that's 1,000 cases per store," Ballou continued. "I've been doing this for 25 years and my forecasting skills are absolutely non-existent. They went through 80,000 boxes in one week. We had to go back and re-print boxes then they sold another 80,000 boxes in 10 days. And now, we just went over 300,000 boxes since August which is a remarkable number based on stores and the size of that market. It's just tremendous."
Ballou told the Tyler Morning Telegraph they figured by selling 50,000 boxes, Mahomes could donate profits of $15,000 to $20,000 to the 15 and the Mahomies Foundation.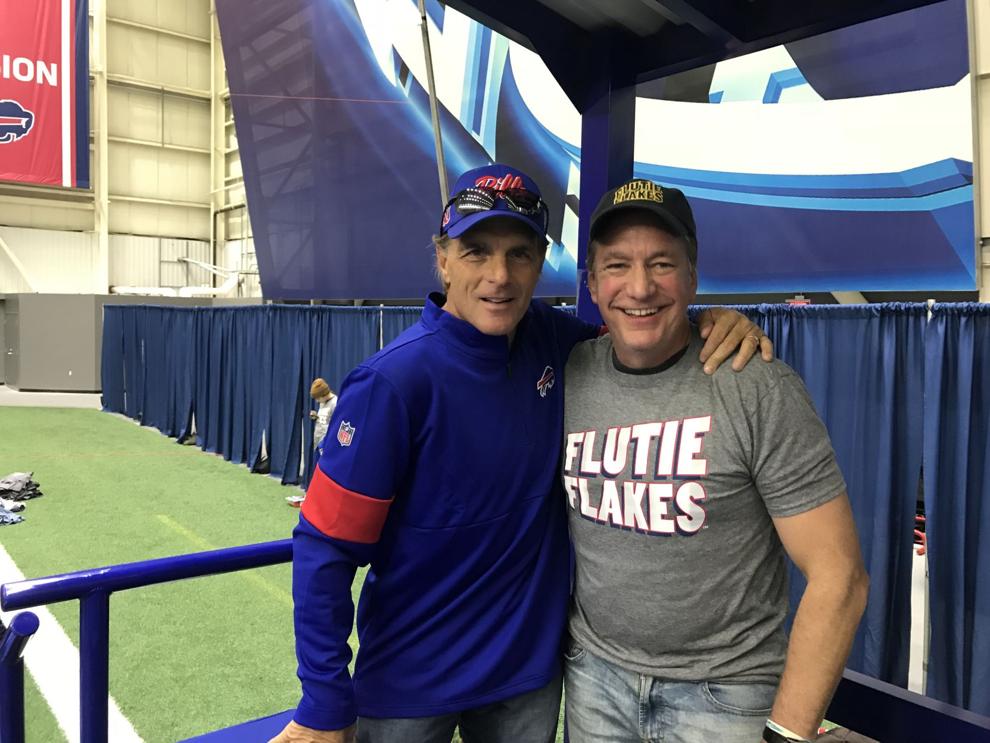 "The original projections were tremendous, it's a really, really strong number. But now? We are going to be donating over $100,000 to the foundation," Ballou said.
PLB Sports has already sent one check for $87,000 to Mahomes' foundation. Getting over $100,000 to the foundation is going to take extra work, including Hy-Vee employees working on a Sunday and taking trucks out of Kansas City and all the way to Illinois. Ballou explained the Hy-Vee trucks are driving to a cereal plant and distribution center near Perryville, Illinois, to pick up more boxes of cereal today. Those boxes are expected to be on the shelves by Tuesday and once those 33,000 boxes are sold, the donations to the 15 and the Mahomies Foundation will go over $100,000.
Mahomes, 24, started the foundation in 2019 after being named the NFL Most Valuable Player. The website (15andthemahomies.org) which takes donations, said the foundation is "dedicated to improving the lives of children. The Foundation will support initiatives that focus on health, wellness, communities in need of resources and other charitable causes."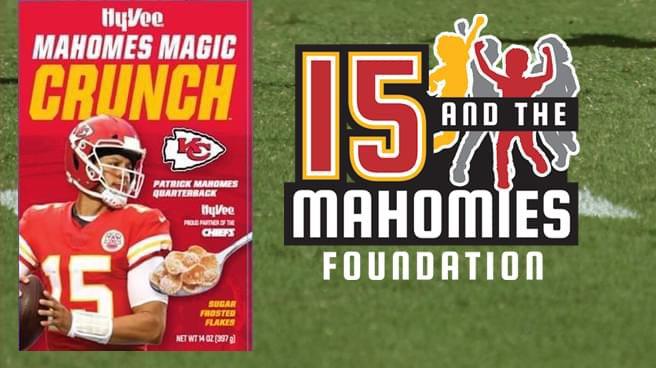 "We liked what Patrick did on the field, we checked up on him, saw he did a lot of charity work even before he started his foundation," said Ballou. "Certainly we didn't know they would wind up in the Super Bowl, but based on his talents and the stuff he does off the field and in the market, we decided to come out with the cereal."
Super-agent Leigh Steinberg is known for not only representing athletes, but also from the Tom Cruise movie Jerry Maguire, which was partially written about Steinberg in a positive light as an agent. Steinberg was also in the movie with several of his clients. He works with Earl Campbell and always attends the Earl Campbell Tyler Rose Award banquet in Tyler. Meanwhile, Ballou not only started the Flutie Flakes craze, he has worked with athletes and entertainers to raise money for charity through food products for decades. He has products with WWE, Chicago Cubs star Anthony Rizzo, former NFL stars Ed McCaffery and Terrell Davis and just about any athlete making headlines in multiple sports the past 25 years.
Ballou worked with Steinberg in the past with Pittsburgh Steelers athletes, who sold everything from mustard to beef jerky to promote charities. The two talked and decided to do a cereal with Mahomes.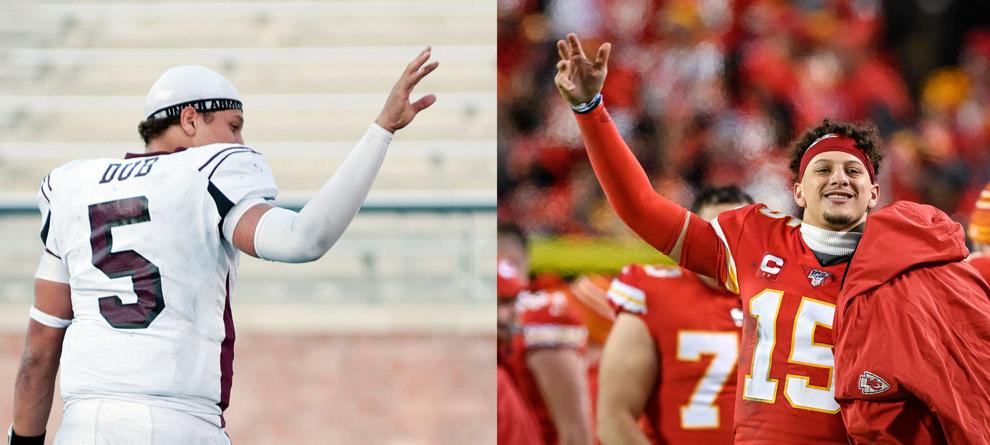 "Leigh had mentioned Patrick was starting a foundation and it's always a good idea to put that on the side panel," said Ballou. "Leigh talked to the family, they liked the idea and Patrick was always a Frosted Flakes fan. It all came together, they liked the focus on the charity and what we did in the past.
"We brought it to Hy-Vee, who are the official grocery chain of the Chiefs and they already have an ice cream," Ballou continued. "They liked the idea and they partnered with Patrick to do things outside of cereal. As a result of Hy-Vee having the exclusive product, the Kansas City Chiefs logo appears on the box and the uniform."
Steinberg has been pleased as well with the cereal and Mahomes as a person.
"What Patrick has done with his cereal and charity is a testament to his character," Steinberg told the Tyler Morning Telegraph. "When the Chiefs got behind (in the playoffs), Patrick is on the sidelines exhorting them to do well, he didn't let them give up and it's come to what you expect from him."
Ballou has the same feelings with Mahomes Magic Crunch as he did with Flutie Flakes.
"It is very Flutie-esque. As Flutie was growing and going viral, we were able to take that product and put it in New England, and then Walmart and it grew and grew," said Ballou. "The only reason we are not there yet is because of the NFL license we can only sell it in a restricted market around Kansas City."
Ballou then said with a laugh, "If we could sell this product in Tyler, Texas, it would absolutely be off the chart. To sell 300,000 boxes in just three months in a small area is amazing and it's not over yet."
Ballou, who sells products at plbsports.com said the restrictions for sales includes online. The only boxes online are being sold by consumers who have bought cases and sell them on Amazon or eBay.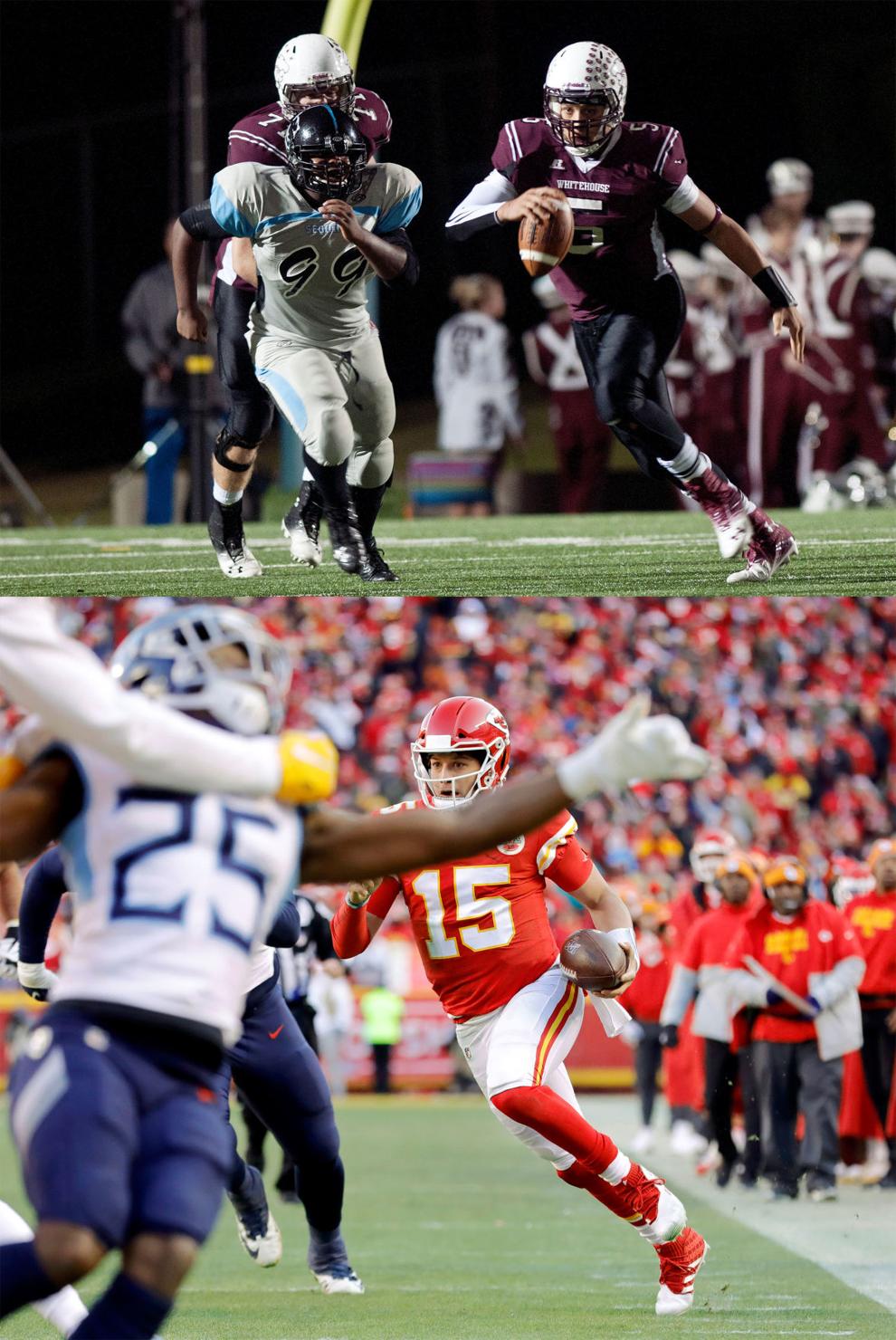 "Our projection is 60 to 70 percent of the boxes will never be opened. We are getting calls and people sending us photos of them putting them in their dens and offices," said Ballou. "So two-thirds of the people are buying these for a collectible. When this is all said and done, it will be our second most successful cereal launch of all time and it's not over yet. We are feeling it's a long, long way from being over and there are more opportunities ... I view him as the No. 1 marquee player not only in the NFL but all of sports."
PLB Sports has done all of this without working directly with Mahomes, as the cereal launched when the season started.
"I have not worked directly with Patrick because what we like to do is, when the athlete is playing, we like to leave them alone," explained Ballou. "But, Chris Cabott (the president and CEO of Steinberg Sports & Entertainment) and Patrick's mother, Randi, have been tremendous. I can not say enough about Randi Mahomes and the family. They have been supportive every step of the way. I've been to games and talked to the family, and they have been remarkable to work with. The Mahomes' are one of the nicest families I've ever had a chance to work with."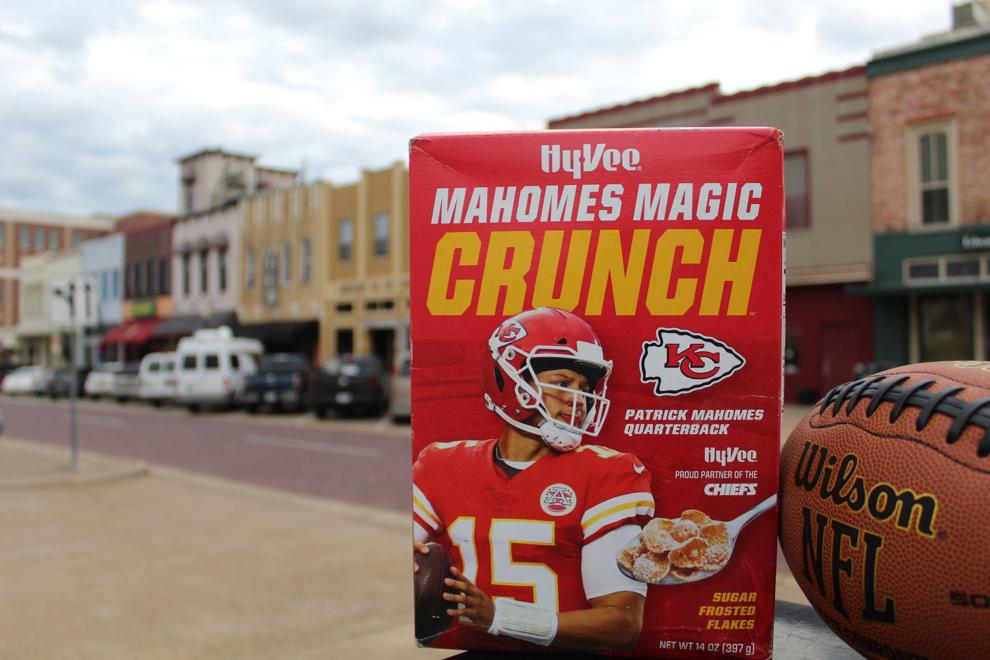 As another 33,000 boxes are ready to hit the shelves, Tina Potthoff has to answer more questions. She is the vice-president of communications for Hy-Vee and is always asked if there will be a lot of cereal available.
"When people ask me I tell them 'get it while they can.' It's flying off store shelves," Potthoff said. "To work with PLB Sports to make it happen, to get them in the stores early this week before the Super Bowl, it has really helped the customers and our stores."
Potthoff said while the store has a partnership with the Chiefs and the team is back in the Super Bowl for the first time in 50 years, Mahomes has made the success of the cereal happen and is 100 percent behind the donations to his foundation.
"Patrick is instrumental. Having his name and his image on the packaging is the key to the success of this product," Potthoff said. "What he is doing with the donations to his foundations is an added bonus. He's really helping children in two ways. They wake up in the morning excited to eat his cereal, and by purchasing the cereal, donations go to children in need through his foundation."
Hy-Vee has witnessed more than just donations from Mahomes. Last April 9, Mahomes spoke to close to 15,000 kids in Iowa as part of a "Character Counts" program with Hy-Vee.
"Patrick is phenomenal both on and off the field," said Potthoff. "We worked with him on 'Exercise Your Character' last year. To interact with him, to see how he talks to kids about having good character, he certainly shows character on and off the field."
Hy-Vee is based in West Des Moines, Iowa and has more than just the Kansas City locations. There are more than 245 employee-owned stores in eight states. The company said they have sales of $10 billion annually and rank among the top 25 supermarket chains and the top 50 private companies in the United States.
However, the simple fact is, customers will walk in the door and buy the cereal next week.
"We are already a sponsor of the Kansas City Chiefs, so we have displays in each store," Potthoff explained. "We just add this to the displays in place and it's another driver for sales."
In Whitehouse, a Patrick Mahomes Day was set and there will be a Super Bowl watch party at the 6,960-seat Tyler Oil Palace. The excitement is also at Hy-Vee for the employees.
"We're very excited to be part of Chiefs Kingdom, not just our partnership with Patrick Mahomes but with the Kansas City Chiefs and the momentum going into the Super Bowl," said Potthoff. "With the way this season has played out, it has been an exciting time for our employees and our customers."