Bettie Smith-Desha is reluctantly hanging up her apron.
Since 1981, she has owned Village Bakery, one of oldest continuously operating businesses in Tyler.
There is no way to know how many thousands — perhaps hundreds of thousands — of gingerbread men and women she has cut out and baked. She won't even begin to guess how many pies and pastries she has pulled from an oven.
She doesn't really want to talk about pastries. She wants to talk about the people whose lives the bakery has touched through its food.
Lining the walls of the bakery's showroom are dozens of photos of wedding day couples with the cakes the business has made.
A black and white photograph dated June 10, 1966, shows Ray and Arlene Todd cutting their wedding cake. The photograph was presented as a gift to Miss Bettie, as she is affectionately known, on the occasion of the couple's 45th wedding anniversary.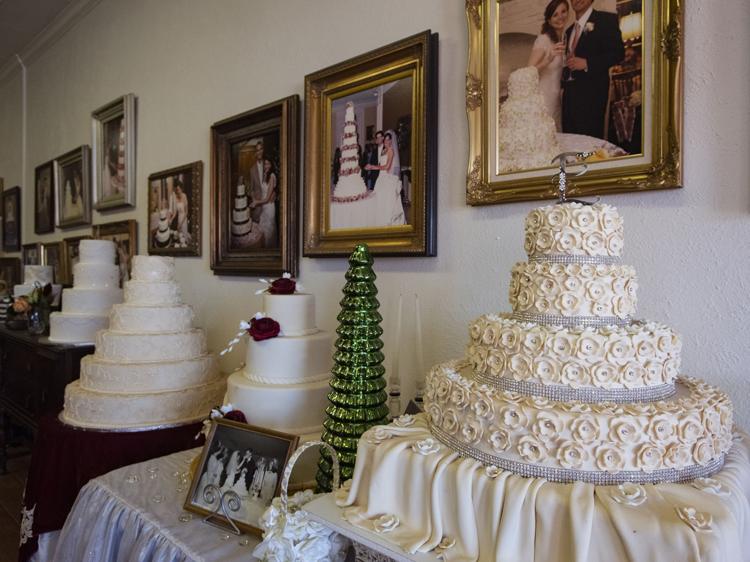 The message on the back reads: "We have visited many other bakeries in many different cities over the years and Village Bakery is still our favorite. Congratulations on your many years of success and for the best cakes, pies, divinity and cookies in the world. Our sincere thanks and appreciation for your many years of labor, dedication and success."
Smith-Desha looks up from the photograph. The largest smile imaginable spreads across her face. For a moment, she is overcome with emotion.
The Cancer
She has been fighting cancer for over a decade.
At 80, treatments and surgeries have taken a toll on her body.
"I was told I was eligible for another (medical) trial, but I don't know if I'll do it," she said.
She was scratching dry skin under one of her breasts one day when her fingers moved across a small but unmistakable bump.
"I said to myself, that's a lump."
At first she wasn't too worried. "I felt fine."
Not long after that, she was decorating cookies when out of nowhere pain shot through her chest.
She knew something was terribly wrong.
She quickly had a mammogram and other tests.
"I had Stage 3 cancer," she said.
The cancer was in her lymph nodes. She underwent chemotherapy and then had a mastectomy.
From the hospital room, she was determined to carry on the business of running her bakery.
"They (bakery staff) would have our clients call me in the hospital," she said. "One day I had paper all over the place. The doctor came and asked, 'What are you doing?' I told him I was paying the bills."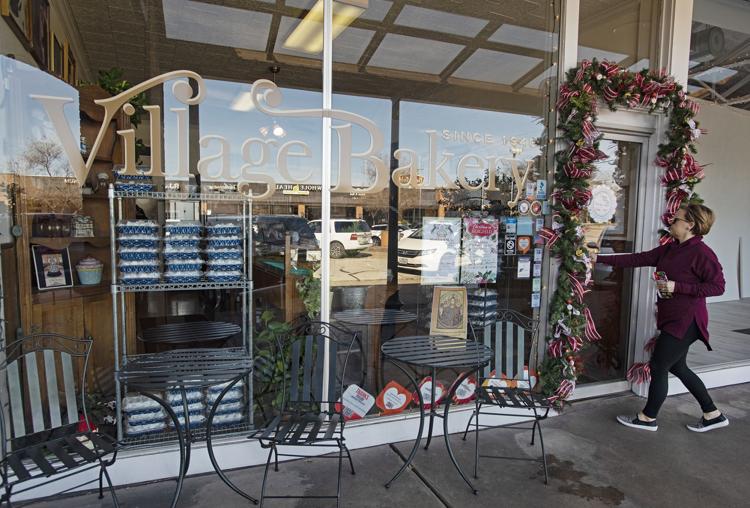 For nearly five years she was cancer free. It appeared that the worst was behind her.
The cancer is back. It is now in her lungs and her bones.
"I have tumors in several places in my body," she said.
Doctors have given her experimental drugs they hoped will kill the cancer cells. So far none of the drugs have been successful.
She called a Tyler pastor to come and pray with her.
"I've always prayed for others but I have trouble praying for myself," she said. "He told me it was because I didn't want to admit that God was in control of my life."
Smith-Desha's hair has fallen out. She is weaker; she longs for the days she had limitless energy.
"When I walk from the bakery to the showroom, I'm a little wobbly. It looks like I'm drunk," she said.
Working from a table in the back of the showroom, she still does all she can to make sure the bakery is running smoothly.
Her time to be in charge is running out.
In just a matter of days, she will complete the sale of the bakery to Rick and Denise Neal, a couple with culinary industry experience who already have taken over much of the day-to-day work in the bakery.
She said finding the right people to take over the business has lifted a huge burden in her life. She doesn't worry so much now about the bakery's future or whether her customers will receive the service they have come to expect.
"Denise is like I used to be," Smith-Desha said. "She works nonstop. She has a passion for it."
The Bakery
Village Bakery opened in October 1948 in Bergfeld Center, the first suburban shopping center in Tyler. Until then, retailers were concentrated in and near the downtown square.
The shop originally was owned by Emmett and Margaret Tidd. When Tidd, a Navy veteran, decided to serve in the Korean War, the couple sold it to John and Nadine Self. The Selfs owned the bakery for nearly 30 years before retiring.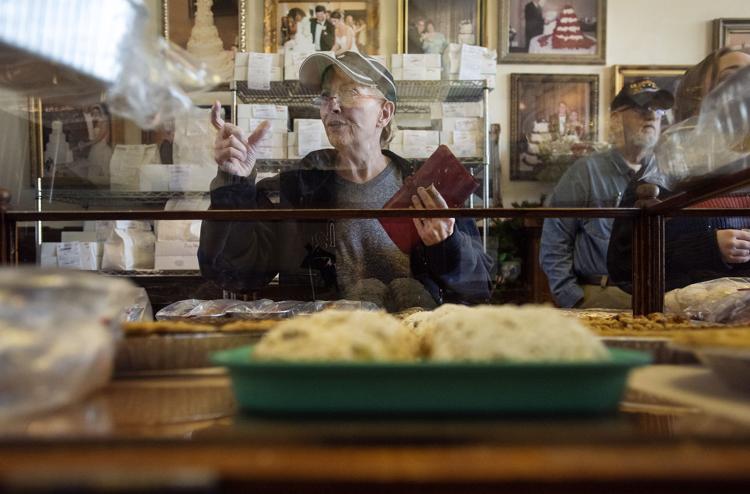 A friend told Smith-Desha that Village Bakery was for sale. After learning the bakery had a reputation for excellence and meeting the owners, she made an offer to buy it on the spot.
That was in 1980. She took over in January 1981.
Smith-Desha has always had a knack for baking. "It's my passion," she said. "Anytime I'm stressed I either clean or cook."
She made sweet treats that were big hits at social events she attended in Alexandria, Louisiana, where she and her first husband were living in the 1970s.
After buying Village Bakery, Smith kept a few of her predecessor's recipes and added her tried-and-true favorites.
"One of the first things I did was add my Italian cream cake," she said in an earlier interview. "We still use it today."
From the beginning she insisted on excellence.
"I can't do anything unless it is perfect," she said. "I checked every order. I went on the deliveries (of the wedding cakes)."
Besides its gingerbread cookies and wedding cakes, the bakery is known for its colorful egg-shaped petits fours. During the weeks leading to Easter, the bakery sells tens of thousands of the moist pound cakes dipped in a sugary glaze and topped with decorations made from butter cream icing.
Smith-Desha said her secret of success is simple: The pastries have to be delicious every single time.
"You don't own the bakery. The bakery owns you," she said.
The End
It is the day before Thanksgiving and Village Bakery is packed with customers picking up pies, cakes and treats that will be part of their Thanksgiving celebrations.
"The ovens have been going nonstop since Sunday," Smith-Desha said at the time.
The bakery received hundreds of orders for its buttermilk pie and other specialties. Dozens of workers, including many temporary employees, were brought in to fill orders and keep the display cases stocked.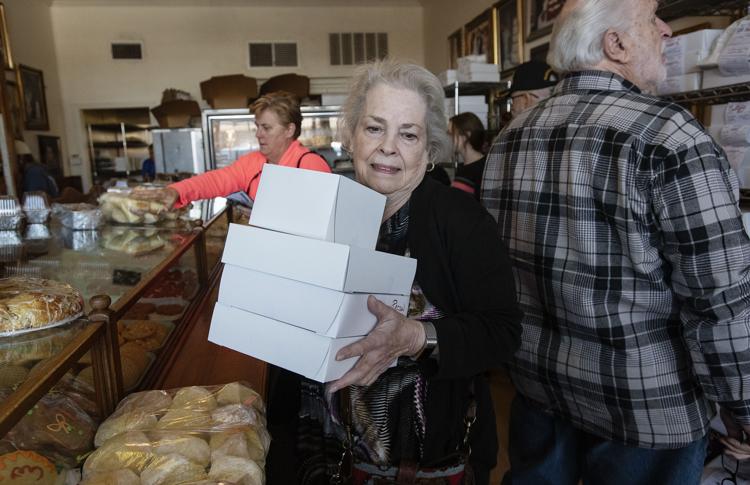 Somehow they got it done.
Inside the bakery, a client was picking up six pies on Wednesday. He could barely carry them all at once.
Another asked about the possibility of getting a pie he had not preordered. He was disappointed with the answer.
On the shelves were hundreds of orders that had not yet been picked up. Each was in a white box.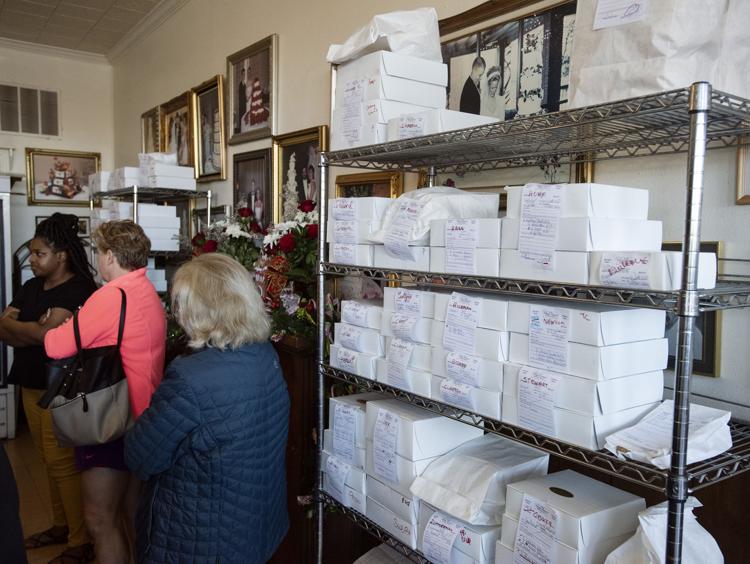 Suddenly from the kitchen, Smith-Desha appeared. She seemed in especially good spirits.
"Everyone, this is the new owner," Smith-Desha announced loudly. She walked over to Mrs. Neal and gave her a hug.
"Don't worry. It will be the same service and the same recipes. Everything will be the same," she said.
All in the bakery broke into applause.
Away from the customers, Smith-Desha acknowledged that her life will, in fact, not be the same.
"I just want everyone to know that I have always appreciated all of our customers and friends. They have always taken care of us," she said.
Smith-Desha is looking forward to spending more time with her husband, Danny.
"We want to do some traveling," she said.
"I hate to give it up. I've always said that if I can't be there for my customers, it's time to quit working."