It may have looked like the scene of a crime at the corner of Texas Highway 110 and Interstate 20 on Tuesday morning.
Law enforcement vehicles took up all parking spaces and were parked in the grass across the road from the coffee shop, but not to investigate or bring down a suspect. It was to have coffee and, yes, to eat doughnuts.
The Journey Coffee House joined forces with the Lindale Police Department, deputies from the Smith County Sheriff's Office and the Precinct 5 Constable's Office for what they called Coffee With the Badges. 
Todd Upson, a member of the sheriff's advisory committee, worked with the coffee shop to set up the event. 
Journey Coffee House Manager Paul Patlur said he hopes the coffee shop can be a place that helps bridge relations between law enforcement and the public.  
"Sometimes police get a bad rap," Patlur said. "It's important for us to do anything we can do to bring a better light and truth to what they do for the community." 
Although the large presence of law enforcement vehicles may have scared some customers away, the camaraderie in the coffee shop between the different departments put a smile on everyone's face.  
Lindale Police Chief Dan Somes said the event helps police get the word out to people in person and not just through the social media channels. 
Somes said some of the most frequent crimes in Lindale are thefts.  
"There are a lot of people who don't keep their cars locked," Somes said. "That leads to thieves roaming around neighborhoods to see if they can open vehicle doors. Not only is property stolen, but guns are stolen in this manner because some people leave their guns in their vehicles." 
Coffee With the Badges is just one of many events in the area for police and residents to talk about the community in a nonthreatening environment outside of the patrol cars.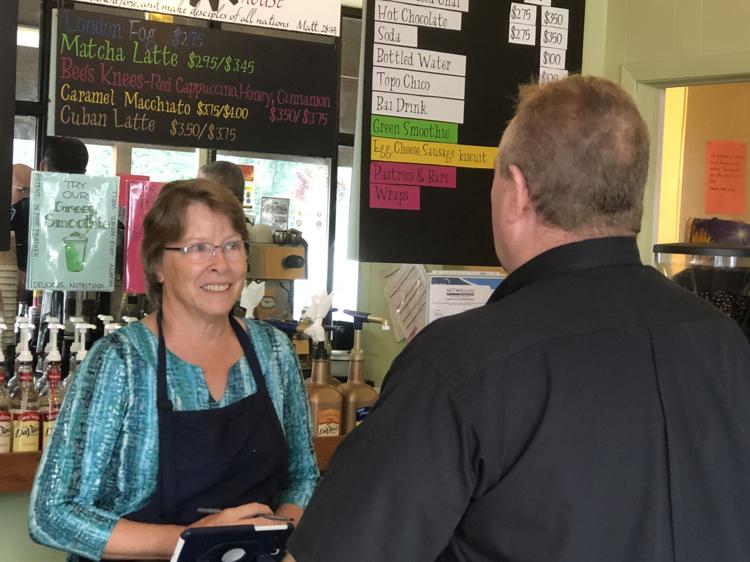 Upson said he plans to organize another event in the coming months.  
"It's exciting to see all the officers out here," Mary Bryant said. "It's great to be able to promote goodwill between the officers and the community."