The judge who is presiding over Gustavo Zavala-Garcia's capital murder trial ruled Thursday the state can seek the death penalty.
Zavala-Garcia's lawyers previously asked the court to preclude the state from seeking the death penalty. They also asked for a change of venue for the trial and to suppress statements Zavala-Garcia made to law enforcement officers when he was arrested.  
Judge Jack Skeen Jr. of the 241st District Court said the motion to change the venue and the motion to suppress custodial statements Zavala-Garcia made when he was arrested would be taken up at a later time. 
Zavala-Garcia, 26, is accused of the November 2016 killing of 10-year-old Kayla Gomez-Orozco, and, if convicted on the capital murder charge, could be sentenced to death.
The defense also filed six constitutional motions regarding the death penalty. Skeen denied all of them. 
Zavala-Garcia's defense attorney Jeff Haas said the motions are routinely presented, routinely denied and the court's rulings in the matters are affirmed by higher courts.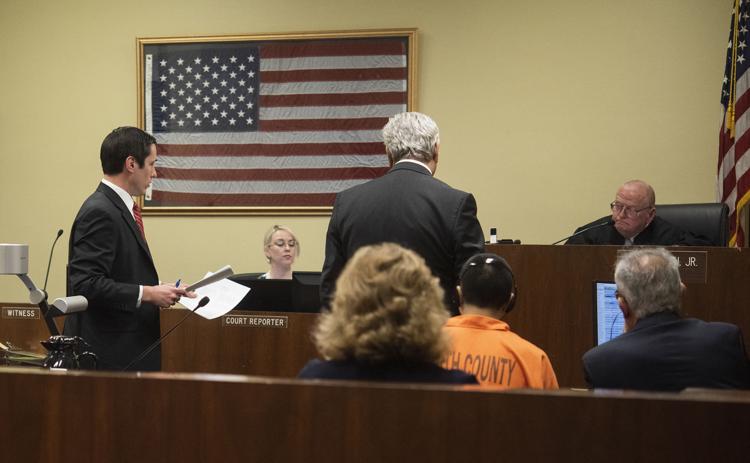 He said he filed them in case the Supreme Court changes its course on the death penalty.
Officials also are waiting on DNA evidence results to come back from the Texas Department of Public Safety and the University of North Texas labs, although this was not discussed at the hearing. 
Zavala-Garcia was related to Kayla by marriage and he was among the last people to see her before she went missing Nov. 1, 2016, from the foyer of Bullard First Assembly on U.S. Highway 69.
Her body was found four days later in a well on the property where Zavala-Garcia lived, in the 22100 block of Farm-to-Market Road 2493 (Old Jacksonville Highway) in Bullard.
It is unclear what caused her death, and at the time the indictment was released, then-District Attorney Matt Bingham declined to comment, citing a restrictive and protective order in the case.
In the indictment, prosecutors contend Zavala-Garcia attacked Kayla and sexually assaulted or attempted to sexually assault her after her kidnapping.
Prosecutors also contend he struck Kayla with and against a blunt object, asphyxiated her and drowned her.
Zavala-Garcia's next pretrial hearing is scheduled for Thursday. 
TWITTER: @LouAnnCampbell