As the November general elections near, more than 200 people are working to get Smith County residents registered to vote.
They include local Republicans, Democrats, independents, nonpartisan civic engagement groups and a shoe store owner who says he's concerned about the future of the country.
Edna Morris, a voter registration clerk in the Smith County Elections Office, said new registration applications are coming in every day, and the office is busy trying to keep up with the stacks of paperwork.
On Friday — about three weeks before the Oct. 9 deadline to register to vote in the Nov. 6 elections — Morris said there were 133,686 people on the Smith County voter rolls, not counting the papers sitting on her desk. That's an increase from the 131,007 who were registered at the time of the March 6 primary.
Morris said the numbers go up and down daily based on new voter registration applications and people whose names are dropped from the voting rolls as they move out of Smith County. The office likely will have the final number of registered voters for the midterm election the second week of October, she said.
Around Tyler, those helping register others to vote are hoping the new voters will participate in the general election Nov. 6. There are competitive races for U.S. senator, U.S. representative, governor, lieutenant governor, Texas Senate, Texas House and county positions.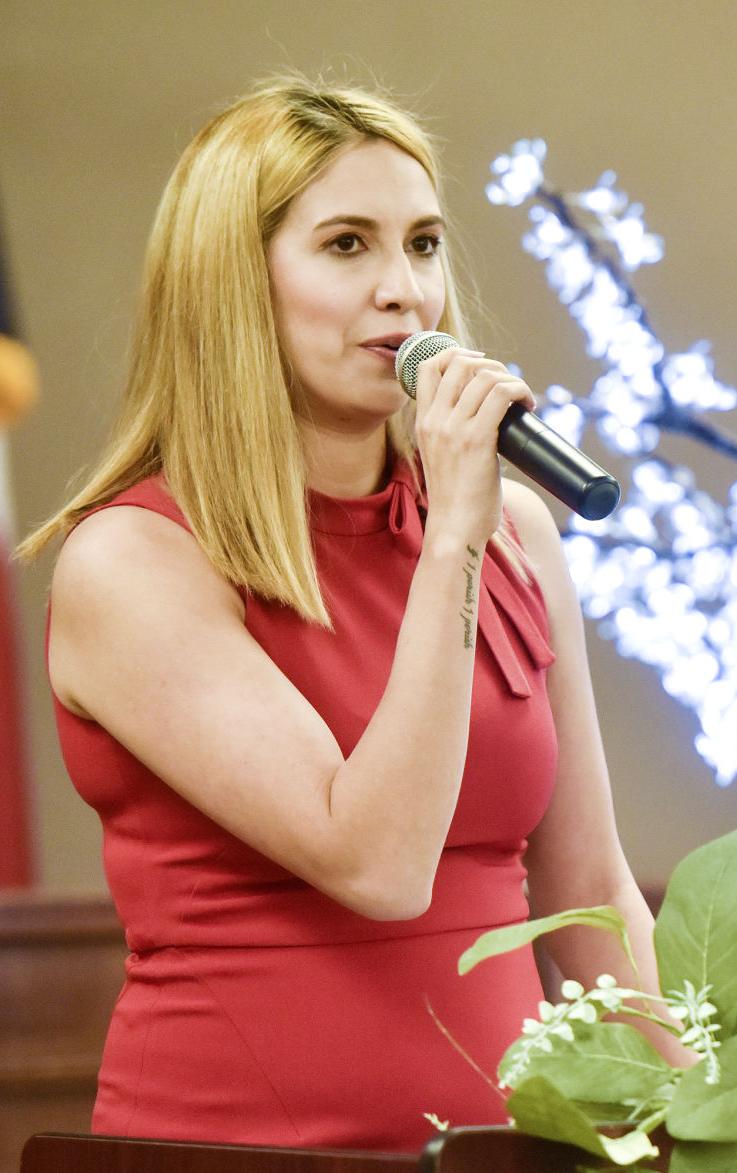 "Our community right now is so dependent upon voicing their opinion on social media, and yet if you look at the numbers from our last primary and just the numbers of people who actually turned out, from just registered voters, it's kind of sad," said Elisabeth Ayub, 30, a local Republican who helps register voters.
"Some of my friends have (social media) pages with 2 million followers, 100,000 followers, 600,000 followers, but do those people actually show up to vote?" Ayub asked. "Especially with Millennials, especially with most of the people that go online, they tend to voice their strong opinion but they don't always get to the polls.
"So we want to educate them that your opinion is important, that there's nothing we can do to change things if you don't use your voice," Ayub said.
Volunteer deputy registrars
Under Texas law, people who want to register others to vote need to be formally trained as volunteer deputy registrars through the county elections office. Locally, the Smith County Elections Office trains the volunteer deputy registrars.
To be eligible for the training, the volunteer must meet eligibility requirements for registering to vote, although the person does not need to be a registered voter. The person then goes into the Smith County Elections Office at 302 E. Ferguson St. and receives a brief training that includes a PowerPoint presentation.
The number of people seeking to register other people to vote is going up. As of Friday, the Smith County Elections Office had 211 people trained to register other voters for the current election cycle, according to data provided by the office. Forty-eight of them had gone through training between Sept. 1 and 21.
Ayub said she personally knows as many as 50 volunteer deputy registrars. She said many community leaders in the Republican Party are expected to be trained to register voters, and she is trained in case she is at an event where a person needs help with the process.
"It's not a numbers game for us," she said of local Republicans who register voters. "We do believe that people who are new to register to vote typically are the most excited to vote, so they are reliable voters to get to the polls."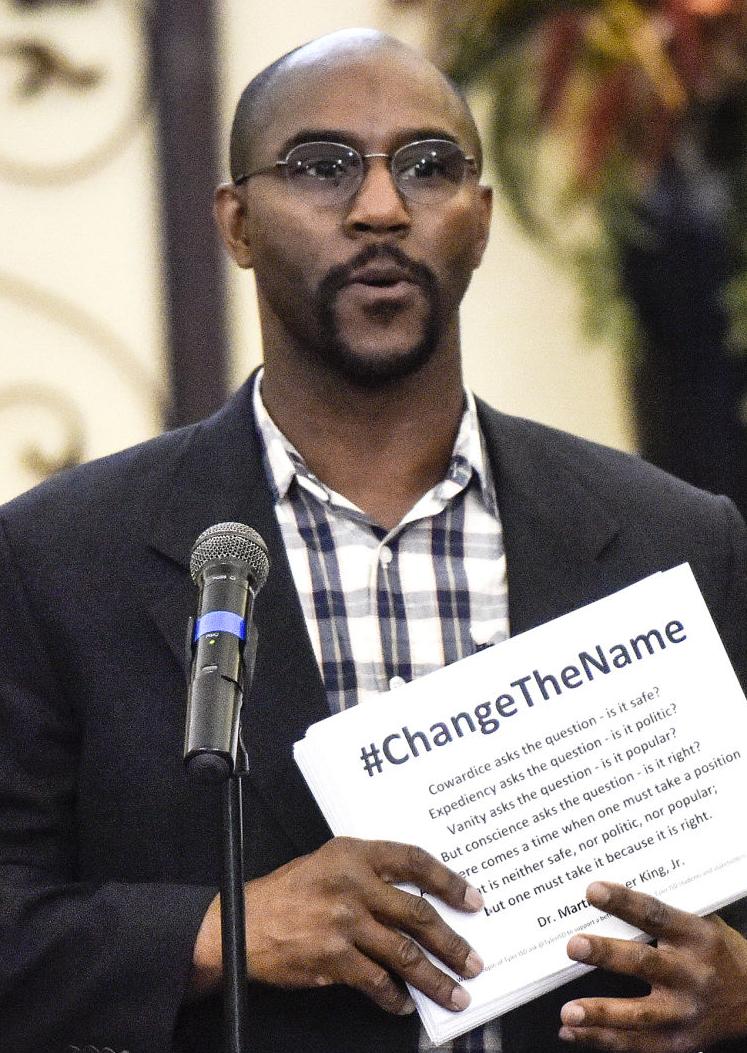 Michael Tolbert, the chairman of the Smith County Democratic Party, also is a volunteer deputy registrar. He said his party has been working closely with about 25 other volunteer deputy registrars with the goal of registering 1,000 new voters.
"The fact that there are people that are not registered to vote suggests to me that there's a problem," Tolbert said. "That is partly how our country was founded — because people were upset that they were being taxed with no representation — and here we are 250 years later and there are still people who don't get how important representation is, and our vote is how we pick our representative.
"There's an education component," he said. "There are people who just don't get it; they don't get the connection. We want to have an educated population that understands how important their participation is in our democracy."
Tolbert said all he had to do to become a volunteer deputy registrar was walk into the elections office during regular business hours and ask to be trained. He said it took between 20 and 25 minutes.
"In the time that I've been to the office, I've seen people coming in," Tolbert said. "The impression that I get by observation is that, yes, there's some (efforts going on). I think it's more of a grassroots thing than a top-down type effort."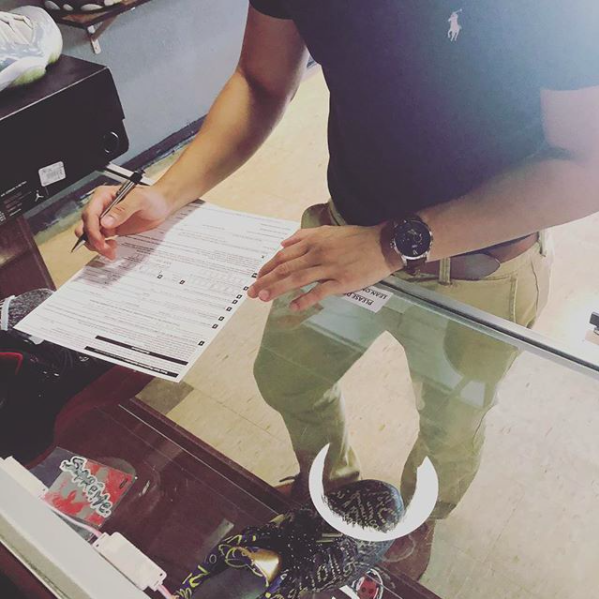 Timothy Mast, 36, the owner of the Tyler shoe store Fresh Pair Sneakers, is one of those other community members. He became a volunteer deputy registrar on Aug. 30, according to the list from the Smith County Elections Office.
"We just live in some crazy times, and basically it's our given right to vote, and why not voice your opinion or concern by voting?" Mast said. "What's more patriotic than that? That's one of our rights."
Mast said he learned how to become a volunteer deputy registrar from people he knows in the community who told him to go down to the elections office. He's registered about 10 people so far. He also encouraged his mom to take the training, which she finished last week.
"I feel like, you know, one vote is not really going to change anything, but if you can get a lot of people to register to vote and actually get them in the mind to do that, then it makes a big difference," he said.
"I'm not even Democrat or Republican," Mast said. "I'm just a concerned citizen."
Voter registration events
The Smith County Elections Office has been participating in voter engagement events recently, although staff say they're uncommon. Several groups are holding their own events with the volunteer deputy registrars.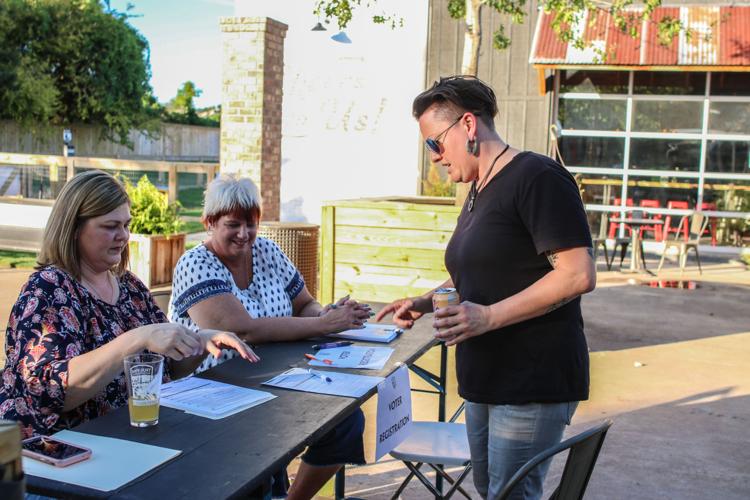 True Vine Brewing Co. hosted staff from the Smith County Elections Office to register people to vote on Sept. 13. Twelve people were registered at the event, according to Joanna Stanfield, an administrative assistant with the elections office.
Stanfield said a True Vine employee called the office to find out if the office would do an outreach event for voter registration.
"Of course we said we would, so it just depends. It's not all the time that people have us do that, but they never ask either," she said.
The NAACP held a similar event with the elections office on Sept. 14 at the Tyler Metro Chamber of Commerce to train new volunteer deputy registrars. Two people got the training, according to the Smith County Elections Office.
The University of Texas at Tyler held a 'Rock the Vote' event on Thursday that encouraged students to meet local elected officials, register to vote through volunteer deputy registrars, and eat free food. Several professors offered their students extra credit to attend.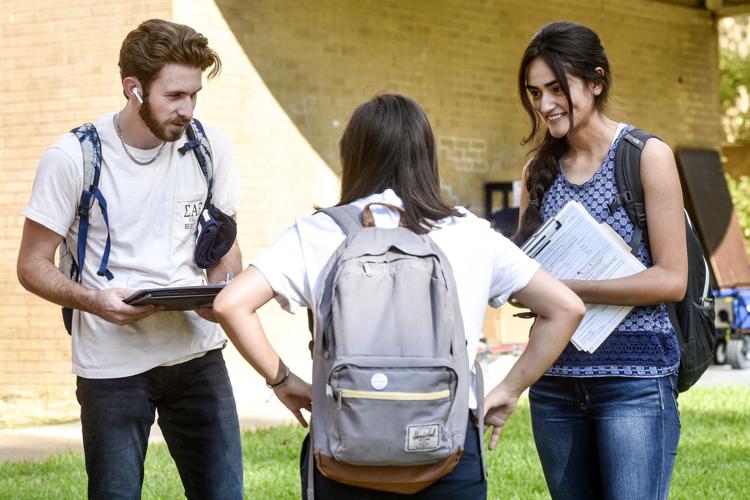 More than 400 people attended, including 102 who registered to vote, according to Mark Owens, a UT Tyler political science professor. That total included 46 brand-new Smith County voters, 26 who changed their registration to be registered in Smith County and 30 who registered in their home counties.
"That sort of surpassed our expectations," Owens said. "We thought the turnout and their participation was excellent, and I thought that just kind of reflected the overall excitement of the event."
Mast continues to register voters at the shoe store between noon and 7 p.m. Tuesday through Sunday, and people can go to the elections office at 302 E. Ferguson St. between 8 a.m. and 5 p.m. Monday through Friday to register.
Several more opportunities around Smith County are coming up on Tuesday, Sept. 25. That's National Voter Registration Day, when civic organizations across the nation seek to get people registered.
The League of Women Voters of Tyler/Smith County will have volunteer deputy registrars stationed on Tuesday in nine public places throughout Tyler, Lindale, Mineola, Troup and Whitehouse.
Marilyn Wills, the president of the League of Women Voters, said people may be intimidated about the process for registering to vote, but the deputy registrars can help ease their concerns.
Wills said many are nervous about who will get the limited information that is on the form, or that it's not entirely secure, but she said the process is secure.
"There's not a whole lot of information that you have to provide," Wills said. "It's an easy process, and when they find out how short the form is, it's just not intimidating at all."
TWITTER and INSTAGRAM: @_erinmansfield