With a cold front putting overnight temperatures in the 20s in East Texas, officials and local organizations are encouraging people to use safety measures for homes, cars, pets and plants.
Aaron Davis, meteorologist with the National Weather Service in Shreveport, said this cold front is expected to last about two days and then it will get warmer.
Overnight temperatures Monday night were expected to go to the middle 20s, while high temperatures Tuesday are predicted to reach middle 40s to low 50s, Davis said.
"These types of temperatures are not unusual, but they're a little early," Davis said.
For safety, Davis said it's important to be mindful of standing water that could potentially freeze and become black ice in addition to taking precautions with plants, pets and pipes.
The Tyler Salvation Army's Center of Hope, 633 N Broadway Ave., is available for anyone who needs a warm place to stay.
Those who come to the shelter receive three hot meals per day. They can also get a sack lunch if take to their job if employed, Cindy Bell, Tyler Salvation Army director of development, said.
"We encourage anyone that's homeless or can't stay in their home to get out of these elements and come to the shelter," Bell said.
The shelter has 200 beds for those in need and additional cots for overflow. Bell said the Center of Hope will fill up its building until no more space is available. If there's no more space, people will go to the community center across the street. Showers, washers and dryers are free to use in the center as well.
There are no requirements for people who are coming due to inclement weather. For the center, inclement weather is considered 40 degrees and below for cold weather, Bell said.
Paul Breedlove, owner of Breedlove Nursery & Landscape in Tyler, emphasized the importance of watering all plants and giving extra precaution to non-indigenous plants.
"(Plants) need to be watered before the air temperature is below 45 degrees if it all possible," he said.
Breedlove said that plants native to East Texas are ready for this level of low temperatures.
After going through the season's first big freeze already, indigenous plants are in the process of their natural dormancy and mid-20s is not much of a concern. Freezes during early fall and late spring are more of an issue, Breedlove said.
Blooms on plants may be destroyed by temperatures below 32 degrees. These blooms could be protected by someone using a frost blanket or sheet as protection, he added.
Non-native plants and tropical ones (citrus) should be protected when temperatures are under 32 degrees since they're not accustomed to this area's weather, Breedlove said.
People should bring outdoor pets into the garage or in the house for the cold evening weather, Davis said.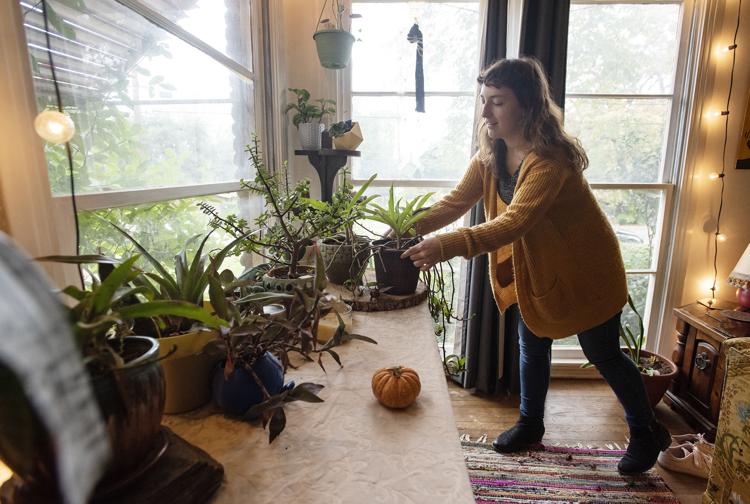 Davis also suggested seasonal check-ups on chimneys and fireplaces, saying that chimney fires are a real possibility. He said people should also check their furnaces during this time of the year.
The Tyler Fire Department has also provided reminders for those using heating appliances to stay warm during cold weather.
The department is asking use caution when using portable space heaters. The United States Fire Administration says that heating is the second leading cause of home fires.
Tyler Fire Department has issued the following safety tips for using heating devices: keep anything that can burn at least three feet from all heat sources, never use an oven to heat the home, turn space heaters off when leaving the room or going to bed, plug portable heaters directly into outlets and never into an extension cord or power strip, and professionally clean and inspect heating equipment and chimneys each year.
The department also encourages people to have operable smoke alarms and know what to do in the case of the alarm sounding. Home escape plans should also be made in the case of emergency.
Winter weather, such as freezing rain or snow, is not expected during this weather change. After the next two days, the forecast should be sunny skies with warmer temperatures, Davis said.
Residents can wrap towels or blankets around pipes to protect them from freezing, Davis said.
According to State Farm, exposed pipes are the most susceptible to freezing and using insulation improves the chances of not freezing. Heat tape or cables can be used to wrap the pipes for safety.
The insurance company also recommends to seal leaks to stop cold air from coming inside near pipes. To prevent freezing, homeowners can also drain water from their pipes leading to outside faucets before temperatures drop. Residents could also trickle warm water overnight from faucet for freeze prevention.
Keeping the thermostat at a consistent temperature from day to night will also improve the pipes' chances. Open cabinets allows heat to reach those non-insulated pipes under the sinks and other appliances, according to State Farm.