Early voting in May 24 primary runoffs begins Monday and continues through May 20.
What's on the ballot?
Residents can view sample ballots by visiting the tinyurl.com/may2022smithballots .
Republican ballot
State and local Republican candidates who will be on the ballot are:
Attorney general
During a campaign stop earlier this year in Tyler, Bush said, if elected, he will take the "corruption" out of state, county and local government. He looks to improve the AG's office, support law enforcement, secure the border and more.
Ken Paxton (I)
Commissioner of the General Land Office
Dawn Buckingham
Tim Westley
Railroad commissioner
Sarah Stogner
Wayne Christian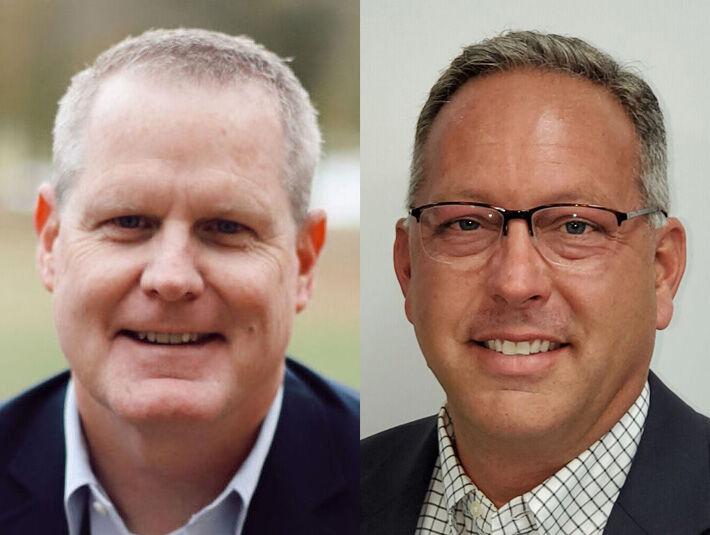 Wayne Allen: Allen is a former member of the Tyler Police Department. If elected, Allen said
he would "be there for the public, doing the job that the constable is supposed to do and restoring integrity, transparency and professionalism to the office."
Chris Roberts: Roberts said he is a Master Peace Officer and has been licensed for 25 years.
He also has
served as a reserve deputy constable in Pct. 2 for the past seven years. He said he would be available for residents with an "always open door."
Precinct Chair 3
Precinct Chair 28
Democratic ballot
Federal, state and local Democratic candidates who will be on the ballot are:
1st Congressional District
Jefferson, of Texarkana, said he has five major areas he would focus on, including the Health Care Investment Literacy Act, education, economic development, public safety and quality of life.
: Dunn, of Kilgore, said he would work toward making district staff more available, would hold monthly town hall meetings and would appoint pastors in each 1st Congressional District county.
Lieutenant governor
Michelle Beckley
Mike Collier
Attorney General
Rochelle Mercedes Garza
Joe Jawarski
Comptroller of Public Accounts
Janet T. Dudding
Angel Luis Vega
Commissioner of the General Land Office
Sandragrace Martinez
Jay Kleberg
Precinct Chair 5
Carol Friend
Billy Joe Morehead, Jr.
Precinct Chair 10
Ronnie C. Williams
Cintya Garza
Precinct Chair 14
Mike Nichols
Tricia Jackson
Precinct Chair 15
Tony Johns
Ericka Green Freeman
Precinct Chair 19
Dave Hansen
Robert Beaudoin
Precinct Chair 23
Ro Allan
Mary Willis-Thornbury
Precinct Chair 26
Robert Simonson
Kathy Townsend
Precinct Chair 35
Jamie L. Mims
Bettie McDonald Mitchell
Precinct Chair 42
Precinct Chair 52
Kelly L. Wishart
Joe Starling
Precinct Chair 54
Precinct Chair 56
Staci Oller Smith
Shirley Layton
Precinct Chair 58
Precinct Chair 61
Pat Parsons
Nellie Spencer-Henry
Precinct Chair 76
When and where can Smith County residents vote?
Early voting locations are open 7 a.m. to 7 p.m. May 16 to 20.
Smith County residents can vote at any of the five early voting locations:
The HUB, 304 E. Ferguson St., Tyler
Heritage Building, 1900 Bellwood Rd., Tyler
Lindale Masonic Lodge, 200 W. Margaret St., Lindale
Noonday Community Center, 16662 CR 196, Tyler
Whitehouse United Methodist Church, 405 W. Main St., Whitehouse