ATHENS — A Mabank mother was sentenced to life in prison without the possibility of parole after pleading guilty to fatally shooting her two daughters in November 2017.
Sarah Henderson, 31, of Mabank, accepted the plea deal from the state on Wednesday in order to avoid the death penalty.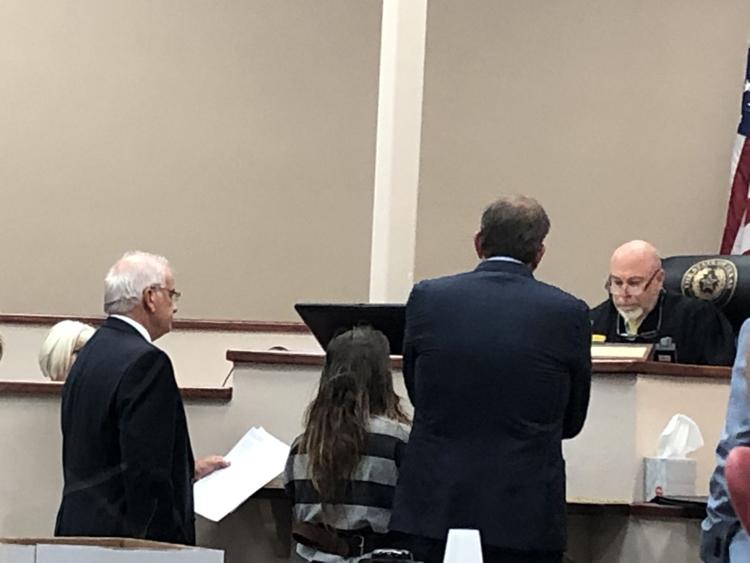 Henderson was found competent to stand trial in August 2018 and faced two counts of capital murder of a person under 10 years old, one count of attempted murder and one count of assault on a public servant.
She pleaded guilty to both counts of capital murder and the state dropped the other charges. The two life sentences will run concurrently.
After Judge Scott McKee sentenced her in the 392nd District Court, Henderson cried and wiped away tears. She looked straight ahead when a victim impact statement was read.
There was standing room only in the Henderson County courtroom and family members in attendance wore pink buttons with angel wings and pictures of the deceased children.
Henderson County District Attorney Mark W. Hall said the defense had an expert evaluate Henderson's mental state and found her insane.
"The court then appointed two independent experts," Hall said. "One found her insane at the time of the offense and the other found her sane."
Hall said it was risky for Henderson to stand trial because sanity is a determination made by the jury.
"Had they found her sane at the time and guilty she could have received the death penalty or life without parole," Hall said. "From the state's perspective, had the jury found her insane and not guilty by reason of insanity she would have been committed to an inpatient treatment or outpatient treatment."
Hall said the decision to offer Henderson a life sentence without parole was due to the father of one of the girls and her former husband, who was a victim, wanting her to spend the rest of her life in prison instead of receiving the death penalty.
Hall said he considers the sentence a win and thinks it was a good outcome.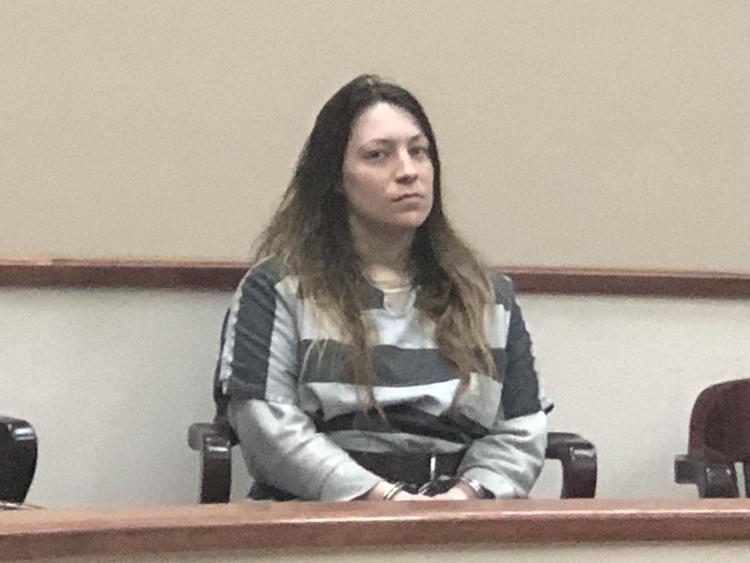 Family members declined to comment after court was adjourned. They went to Hall's office where they waited with Hall's staff.
Henderson was found guilty of killing her two daughters, ages 5 and 7. Both girls were shot about 2:30 a.m. on Nov. 2, 2017, in their home. A third child was not home at the time of the shooting.
Henderson was arrested after her then-husband, Jacob Henderson, called 911 to report the shootings at their home near Mabank.
Henderson County Sheriff Botie Hillhouse said Sarah Henderson confessed when talking to investigators and said she had been planning to kill the girls and her husband for several weeks. She also told investigators she planned to kill herself, he said.
Sarah Henderson also tried to shoot Jacob Henderson, but the gun malfunctioned and he was able to take the gun from her, according to Henderson County officials.
Jacob Henderson initially called 911 to ask for medical help for his wife. According to a recording of that call provided by the sheriff's office, he tells operators that she won't listen to him and that she is, "freaking out like someone is out to get her."
He calls back to cancel the call a few minutes later, saying that his wife told him she was fine and was acting normally. The call was coded as a potential suicide when reported to the sheriff's office. Deputies responded to the house about 11:45 p.m., at which time the couple told deputies they were OK and didn't need help.
Jacob Henderson called 911 again about 2:24 a.m. to report that his wife had shot the girls. He can be heard sobbing and asking why she had done it in the recording released by the sheriff's office.
Jacob Henderson went on to tell dispatchers his wife was not under the influence of drugs or alcohol and that he had the gun in his possession and was trying to keep her from leaving the home.