As evidence of the anxiety and fear that partially led Demetra Darden to the East Texas Cares Resource Center, her hands were so unsteady she couldn't fill out the form to receive assistance. 
Upon entering the center's doors with her mother about nine years ago, Darden had been living with HIV for more than a decade.
Although she was alive, she by no means felt she was living a full life.
Her diagnosis came in April of 1992, after the parents of a man she had dated informed her he was ill and had been admitted to an Austin hospital. Darden, who was then 22, said she was surprised to soon learn her boyfriend had been addicted to drugs and had shared needles with other users.
It wasn't until she visited him at the hospital that she got a clear understanding of what was ailing him.
"I didn't know there was a such thing as AIDS back then, but when I went to see him he looked so, I don't know…" Darden said. "I don't even have the words for it. He looked like he was already dead."
Days later, he did die. After Darden tested positive for HIV, she thought she would be next.
"When I found out I was HIV positive the first thing that came to my mind is I'm (fixing to) die," she said. "So I tried to commit suicide a few times or whatever, but the older I've got the wiser I became."
Darden, now 48, of Tyler, was assisted in filling out the necessary forms to become a client at the East Texas Cares Resource Center, where she now volunteers as a receptionist and organizes the food pantry.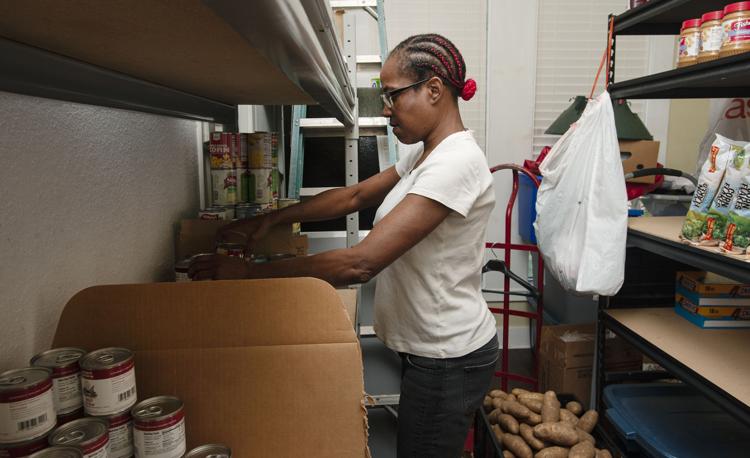 Many things have changed in the ways HIV is treated and prevented in the years since Darden received her diagnosis.
Antiretroviral therapy is helping individuals with HIV who take their medications live longer and healthier lives. The treatments can help patients maintain an undetectable viral load, which in turn greatly reduces the chances of HIV being transmitted.
Pre-exposure prophylaxis (PrEP) medication also is available through prescription and has been shown to reduce an individual's chance of contracting HIV. In emergency situations, post-exposure prophylaxis (PEP) medication can be used within 72 hours of exposure to the virus.
These advancements have led many medical and government officials to publicly express hopefulness that the epidemic will be brought to an end soon.
In his State of the Union address last month, President Donald Trump announced plans for an initiative that will aim to reduce new infections by 75 percent in the next five years and 90 percent in the next 10.
Yet, even in a time when people have more resources to avoid contracting or dying from HIV, officials say lots of work remains to help end the epidemic and the disparities it has created.
"I think in Texas the good news and the bad news is that we have a stubbornly persistent epidemic," said Shelley Lucas, manager of the HIV/STD Prevention and Care Branch at the Texas Department of State Health Services. "The numbers are not going up remarkably, but they're not going down.
"The real story lies in the different communities that are impacted by HIV," she said. "Texas, like many southern states, shows great disparities in infections and diagnosis of HIV and largely communities of color are impacted." 
While Smith County is not in the top 25 counties with the most new HIV diagnoses, hundreds of people in the county live with the virus.
There were 20 new HIV diagnoses and nine AIDS diagnoses in Smith County in 2017, according to a Texas HIV Surveillance report prepared by the Texas Department of State Health Services' TB/HIV/STD Epidemiology and Surveillance Branch. The report describes HIV and AIDS cases reported to the state that were diagnosed through Dec. 31, 2017.
Additionally, the number of cumulative HIV diagnoses in Smith County — which represents all cases in the Texas HIV reporting system, living or deceased, by residence at HIV or AIDS diagnosis — was 652. The number of people living with HIV in Smith County was listed at 450. 
Smith County ranked 19th on the list of counties with the highest rate of people in the state living with HIV, with a rate of 197.6 per 100,000. Gregg County was fifth on the list with a rate of 376.9.
Harris County, the most populous county in the state, topped the list of highest case numbers for new HIV and AIDS diagnoses in 2017, with 1,104 and 533 respectively. Dallas, Bexar, Tarrant and Travis counties rounded out the top five. With 23 new HIV cases in 2017, Gregg County is ranked 23rd on the list. Gregg County is 24th on the list of new AIDS cases reported in 2017, with 10 cases reported in the county.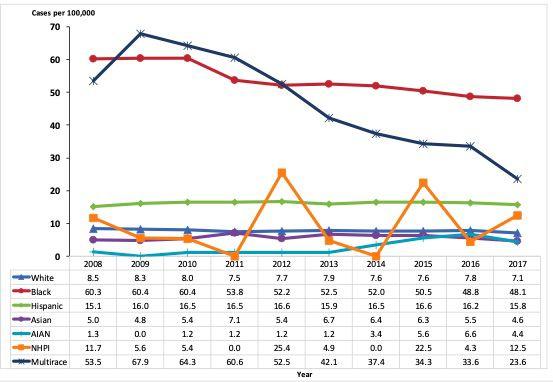 Dr. Paul McGaha, associate professor and chair of the Department of Community Health, School of Community and Rural Health at the University of Texas Health Science Center at Tyler, said Smith County has a significant number of HIV cases relative to its population. 
"We have HIV in the area," he said. "We want individuals who are infected to get access to medications and stay on the medications to reduce their viral load, (which is) a measure of how effectively the medication is working.
"The higher the viral load the more infectious they are to others," he added.
Statewide, rates of new HIV diagnoses are highest among males, black people and those between 25 and 29, the report states. Lucas said young gay men, young black women and transgender individuals are often most at risk of contracting HIV.
She also cited data released by the department that showed that as of 2017, while there were 487 black women living with HIV in Northeast Texas, they comprise 55 percent of women living with HIV in the region. Black women make up 15 percent of the Northeast Texas area's female population.
There are state programs that can help assist those who qualify to obtain HIV medications. In larger counties where there are more cases of people living with HIV, there are programs to assist with PrEP, a medication that can reduce an individual's chance of contracting HIV.
But for many who are most at risk of contracting HIV, a host of barriers often prevent them from receiving care.
"Many people with HIV infection are poorer," McGaha said. "They don't have access to health care. They are diagnosed later. They don't know what to do.
"They don't know how to access a community-based organization to get (treatment) and counseling and they don't know how to get in the state program to get medication," he added. "The populations that are infected the most have the most challenges often times in accessing care." 
The stigma associated with HIV remains one of the biggest barriers faced by those looking to end the epidemic.
"We estimate around 18 percent of individuals with HIV in Texas are not yet diagnosed," Lucas said. "There is a stigma around living with the disease that makes it harder for individuals to get into care, remain in care and take their medications.
"There is still a lot of misinformation surrounding HIV that adds an extra burden to individuals and we believe that probably is the biggest barrier," she added.
After Darden received her HIV diagnosis, she felt alienated by some friends and family members who seemed to think they could contract the virus just from being near her. 
"My mom was my backbone when I found out I was HIV positive," Darden said of her now deceased mother. "She was the one really there for me. My siblings kind of got scared of being around me.
"Today it's still the same," she later said. "People are scared of you... They're scared to be around you, but you cannot catch it like that."
Darden, whose HIV has not progressed to AIDS because of treatment, said she feels very fortunate to have found the East Texas Cares Resource Center and to have met its executive director, Jeanette Calhoun, whom she has grown close to and now calls mom.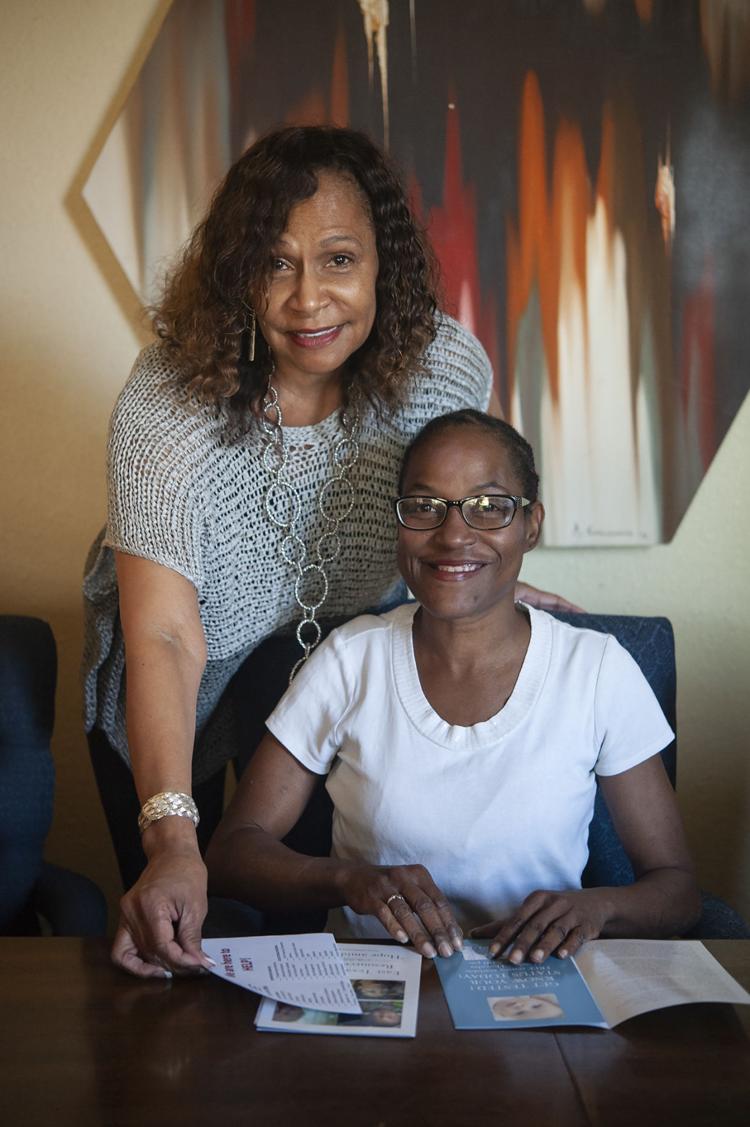 A major goal of the center is to assist those living with HIV obtain their medication and live healthy lives. The center helps clients with everything from receiving prescriptions assistance to finding affordable housing. 
When Darden's life insurance policy lapsed due to nonpayment, she found her diagnosis made it difficult to find an affordable policy. The center helped Darden negotiate the cost of a burial policy that she has since paid off.
While Darden said she is in a much better place than she was 10 years ago, she still faces side effects from her illness and medications that cause her to be fatigued and lose her appetite. About two years ago, she also sought help for depression that she said was the catalyst behind a period of drug use.
Calhoun said those receiving treatment sometimes need to meet with a psychologist because of the side effects of some of the medications, the stress of living HIV positive and that added pressure of living with the virus while also having a mental health condition.
"As with any behavioral illness, it's difficult to stay on meds when you're depressed, or when you've gotten a diagnosis of being bipolar or schizophrenic or suffer anxiety," she said. 
She also said Darden is a great example of someone who has not let HIV be a barrier to achieving a fulfilling life.
"She gets involved with people who she knows who have fallen off and fallen out of care," Calhoun said. "She will say 'Hey, come on. Let's go back to the center. Let's get you back in care.
"People that are living positive, they're much more helpful in terms of getting people in here than I am," she added. "I can go and talk to people and say 'I'd love for you to come in.' When (Demetra) has conversations with people, they connect."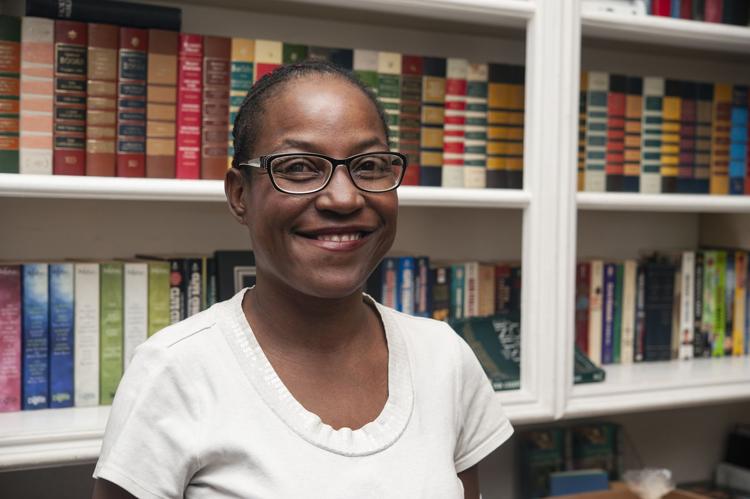 Instead of the East Texas Cares Resource Center's usual balloon release or formal ceremony on World AIDS Day, this past December the center's staff and volunteers visited neighborhoods and apartment complexes to talk about HIV and PrEP.
Darden was with the group as they spoke with those who would listen about the advantages of knowing one's HIV status and the existence of PrEP.
A 2015 Centers for Disease Control and Prevention Vital Signs report states that 1 in 3 primary care doctors and nurses haven't heard about the medication.
"That tells me that if medical providers are largely unaware of PrEP, then the general public is not aware of PrEP either," Lucas said. "We do feel like there is a lot of ground to be covered with the public in getting that information out there that there is indeed a daily pill that you can take if you are at a high-risk for acquiring HIV."
In East Texas and around the state, organizations like the East Texas Cares Resource Center have worked for years to bring awareness to HIV and end the epidemic.
 "We're at a point with HIV that we can truly end this disease if we just focus our efforts and resources," Lucas said. "It's a big moment."
For Darden, volunteering at the center and letting others know that HIV doesn't have to be a death sentence has become a source of great pride.
"I love helping people and reaching out because I'm in that situation and I feel like I can be a role model for them because if I can do it anybody can," Darden said. "You just got to want it. Don't give up because you're dealing with HIV."