The health care industry has become the largest employer in Tyler and Longview, surpassing retail, food service and the oil and gas industries, and it will continue growing well into the future.
That's according to "At the Heart of Texas: Cities' Industry Clusters Drive Growth," a new study from the Dallas Federal Reserve that looks at economic drivers in 12 metro areas. For the first time, the study included the Tyler-Longview area — Smith, Gregg, Upshur and Rusk Counties — as a metro.
"Although Tyler and Longview are separate metropolitan statistical areas, the neighboring communities' commercial activities overlap and complement one another," the study says.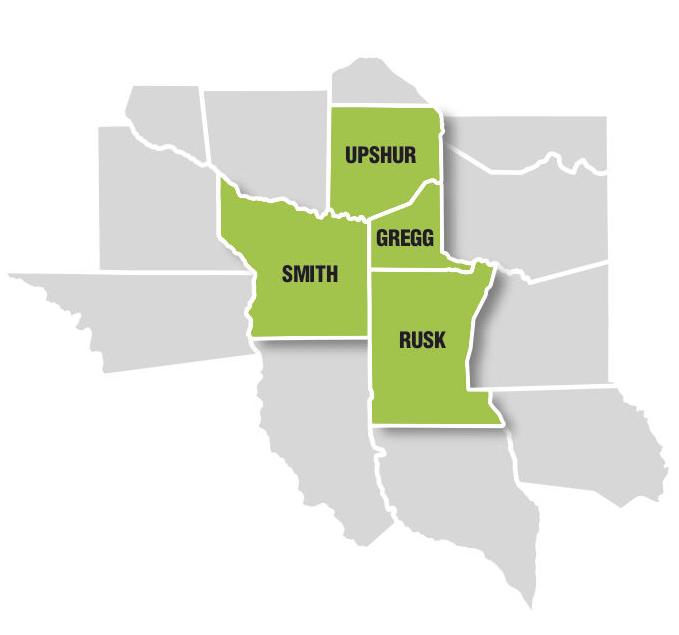 The region's economy was shaped by the discovery of oil in the early 1900s, and Tyler alone had 125 manufacturing plants employing 8,000 people by the 1960s. However, health care has since established itself as a job market that is both mature and has future growth.
The health services field accounted for 17.6 percent of jobs in the Tyler-Longview metro area, compared to 11.6 percent of jobs across Texas, according to the study. The health services field is about 50 percent more centralized in Tyler-Longview than the rest of the nation, the study said.
Retail was the second-largest field, accounting for 12.3 percent of jobs, compared to 11 percent statewide. Education was third, at 9.1 percent, compared to 9.9 percent statewide; food services was 8.7 percent, compared to 8.8 percent statewide; and energy and mining was 8.2 percent compared to 8.6 percent statewide.
Laila Assanie, a senior business economist for the Dallas Fed, said the health care industry was significant because of "the sheer size of it." She said the data shows that Tyler-Longview is the regional health care hub for East Texas.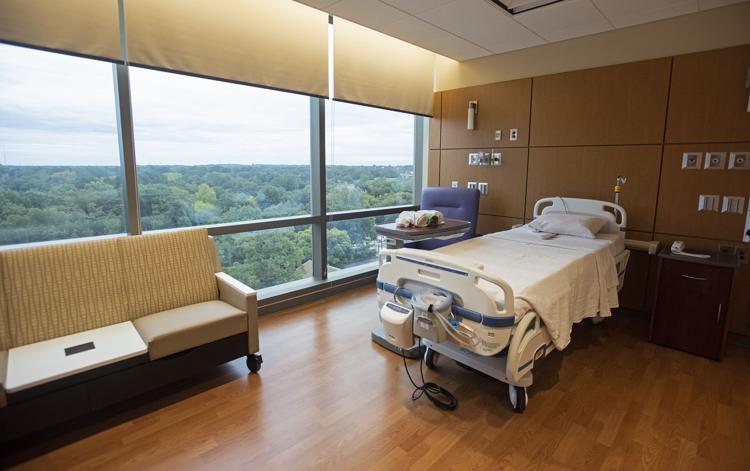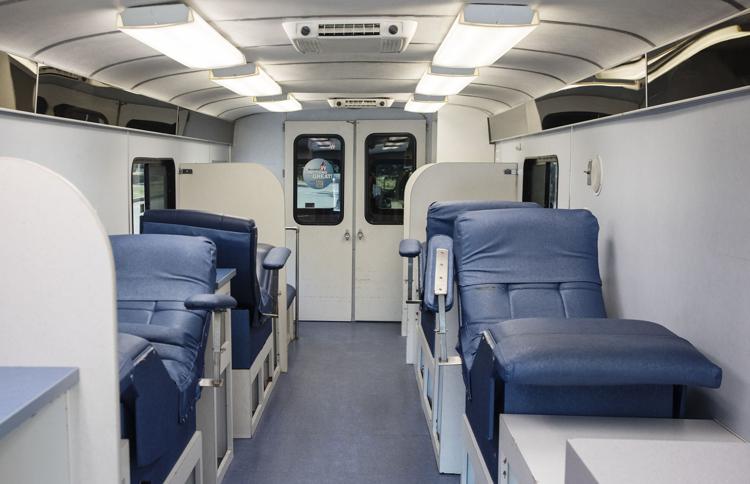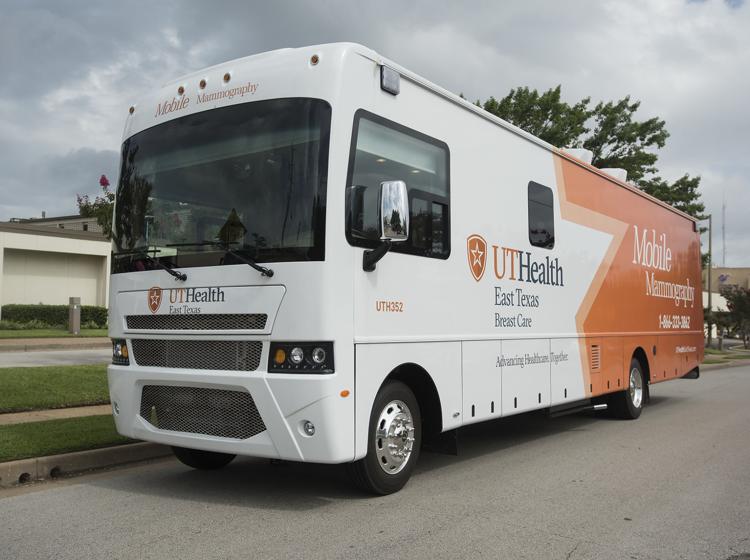 "It's also faster-growing than average, which means it is an economic driver," Assanie said. "So not only is it dominant in terms of how many people work in that particular industry, but it's also one of the faster-growing ones in the area."
Michael Weiss, a senior writer and editor for the Dallas Fed, said another surprise was the presence of a transportation and logistics economy rising in Tyler-Longview. 
The study found that the area's transportation and logistics sector was about 10 percent more prominent than the national average. That compares to the statewide transportation and logistics sector, which was about 20 percent more prominent than the national average.
Brookshire Grocery Co., founded in Tyler, has a distribution center on Loop 323 at Old Jacksonville Highway. The Lindale area is home to a Target distribution center. Neiman Marcus has a national service center in Longview.
"The fact that (the industry) is a little bit more pronounced than you would have nationally is something that's interesting," Weiss said, "because your intuition is that it isn't going to be so prominent in a smaller market that has proximity to a big logistics center like Dallas-Fort Worth."
Tom Mullins, CEO of Tyler Economic Development Corp., called the report good news. He said his organization was founded in 1989, during an oil bust, to bring in businesses to diversify the economy.
Mullins said the organization has an industrial park off U.S. Highway 271 near the University of Texas Health Science Center at Tyler. He said the long-term vision is for that to be a hub for bioscience businesses, including pharmaceutical companies.
He credited the health sciences programs at higher education institutions — including the University of Texas at Tyler, Tyler Junior College and Texas College — for helping drive diverse businesses in that industry to locate in Tyler.
"Any economy doesn't want to be dependent on one or two sources of revenue coming in," Mullins said. "You don't want to be just a manufacturing center. You don't want to be just a tourism center. You don't want to be just an energy center."
Tyler-Longview older, less Hispanic, lower-income than Texas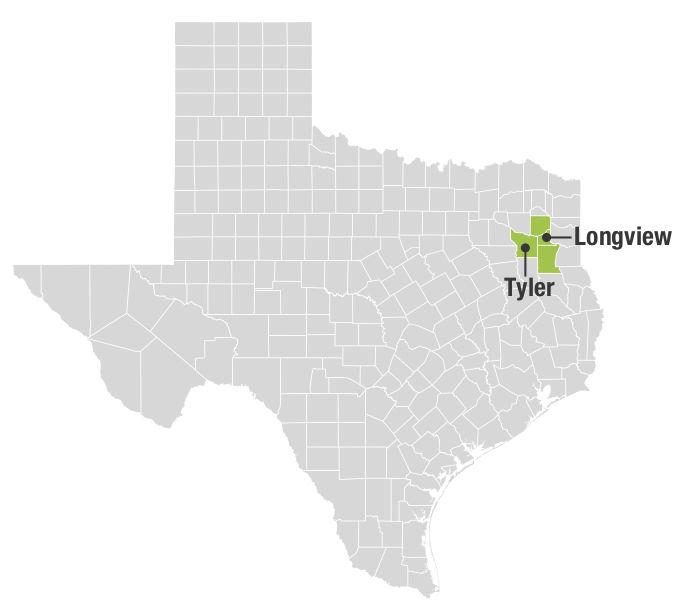 The salaries workers are making from their jobs in each field tell a different story. While the health services, retail and education fields offer the most jobs in Tyler-Longview, energy and manufacturing fields pay more, the study said.
The average earnings in 2017 was $52,093 in health services, $29,798 in retail, and $35,995 in education; compared to $70,490 in energy and mining, $75,603 in machinery manufacturing, $62,161 in fabricated metal manufacturing and $57,052 in computer manufacturing.
The average earnings among all sectors in Tyler-Longview, adjusted for inflation, was $44,467 in 2017, compared to $44,792 in 2010, a slight decrease in earnings. Statewide, the average earnings were $55,800 per year in 2017, compared to $52,779 in 2010, adjusted for inflation.
Five fields — biomedical, retail, education, chemicals and electrical equipment manufacturing — saw decreases in average earnings in Tyler-Longview from 2010 to 2017, adjusted for inflation. Those fields saw increases in earnings statewide.
Average earnings went from $45,485 per year to $40,793 in biomedical; from $30,904 to $29,798 in retail; from $37,147 to $35,995 in education; from $58,784 to $57,690 in chemicals; and from $54,929 to $54,159 in electrical equipment manufacturing, the only manufacturing field that saw a decrease.
Weiss said one reason could be the proportion of Tyler-Longview residents who are working. The labor force participation rate for people over age 16 was 58.9 percent in Tyler-Longview in 2016, compared to 64.5 percent statewide that year, according to the study. Weiss said that is a sign of more retired people living on fixed incomes.
Assanie said another reason for earnings decreasing could be a slowdown in energy and mining sectors and manufacturing sectors, which are more influential in Tyler-Longview than other parts of the country. She said earnings in workers' paychecks likely went up, but not when adjusted for inflation.
Median household income continued to be lower in Tyler-Longview than the rest of the state. The median was $59,206 in Texas in 2017, compared to $54,339 in Smith County and $48,259 in Gregg, Upshur and Rusk counties.
The area had a population of 445,208 in 2017. The population grew 4.7 percent from 2010 to 2017, compared to 12.1 percent growth across Texas. Tyler-Longview continues to be whiter, older and more working class than the rest of Texas.
The Tyler-Longview population over age 64 was 15.5 percent, compared to 12 percent statewide, and 12.5 percent between 55 and 64 versus 11.2 percent statewide. The percentage of the Tyler-Longview population for all age groups 54 and below was below the state average.
The white population in 2016 was 61.8 percent, versus 42.5 percent statewide, and the black population was 17.4 percent versus 12.1 percent statewide. Tyler-Longview had a significantly smaller Hispanic population than Texas as a whole, 17.7 percent versus 39.1 percent.  
Tyler-Longview had a higher percentage of high school graduates (27.4 percent versus 25.2 percent) and a higher percentage of people who hold associate degrees (8.3 percent versus 7.1 percent) than the rest of Texas; but lower percentages of people with bachelor's degrees (15.1 percent versus 18.9 percent) and graduate degrees (7.2 percent versus 10 percent).
"The data reflect the significant regional presence of traditional blue collar industries, including manufacturing, construction and energy and mining sectors," the study says. "They typically have not required workers with advanced levels of education."
Additional Data