Even after Meocha Hudson, 45, of Tyler, hammered the first nail into her new home, the idea that it would be hers still felt surreal.
She couldn't resist driving by the property each day, sometimes in between lunch breaks, to see the progress that was being made in the home's construction.
As part of the sweat equity required of those who purchase homes from Habitat for Humanity of Smith County, Hudson rolled up her sleeves and painted, hammered, measured and performed other duties alongside volunteer builders.
Hudson also had a hand in helping build the Habitat home next door to hers. 
Now, four years later, the homeowner says she feels blessed to live in a neighborhood she loves in the Butler College community and for the stability homeownership has given her family.
"The benefit of that to me personally is that once I pay it off I'll have a legacy to leave to my girls," said Hudson, a mother of three. "This is always going to be home for them."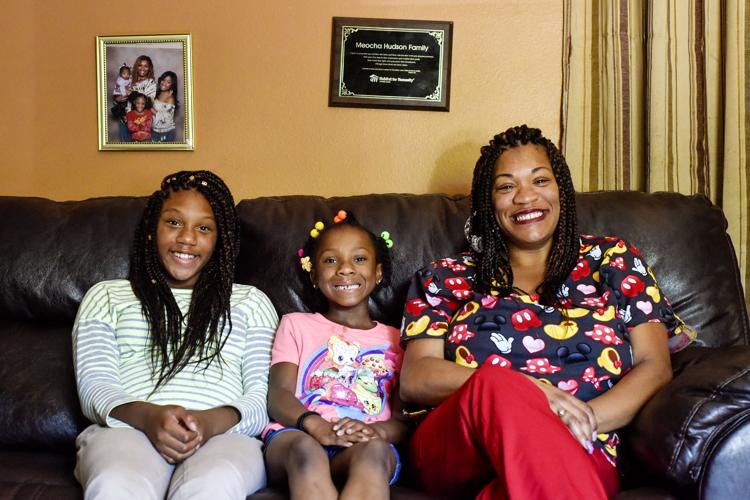 On Saturday, Diana Bautista, 37, of Tyler, began the same journey with her own two girls when, during a wall-raising event by Habitat, she used a nail gun to secure the first standing wall in her home. It is the first of six homes Habitat will build in a new subdivision at the corner of North Tenneha Avenue and West 25th Street. 
Officials with Habitat said it would be the fifth affordable housing development the nonprofit has built on the north side of Tyler in the past 10 years.
Throughout Tyler, other Habitat developments run alongside Glenwood Boulevard, North Spring Street, Alice Street, Angeline Avenue, Walton Road, DePriest Avenue, North Whitten Avenue, South Fleishel Avenue and Robbins Street. 
"It's part of our mission statement to build safe, decent and affordable neighborhoods," Jack Wilson, CEO of Habitat for Humanity of Smith County, said. "When you start doing maybe just an infill here and then a mile away another infill there, it doesn't have the impact. 
"Most of the areas we build in have really started to go down in value, and so when we come in we really strengthen the area," he added.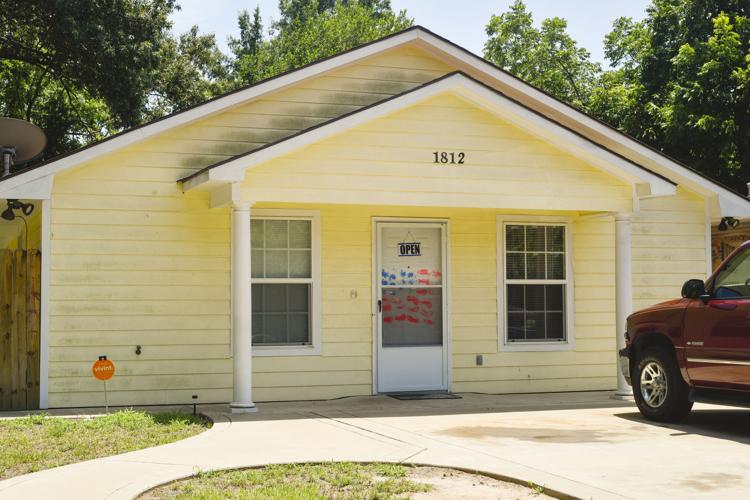 No Free Homes
Habitat aims to help make homeownership possible for those who would otherwise not be able to afford homes on their own by providing clients affordable mortgages. 
Since the nonprofit began serving Smith County 29 years ago, it has built 105 homes, not including the one it began building on Saturday. Wilson said the organization holds more than 70 active mortgages.
Those who purchase a home through Habitat must be able to show they've had a stable income for the past 24 months, must have worked or lived in Smith County for a year, and must agree to let the nonprofit run credit, criminal background and sex offender checks.
Along with other requirements, Wilson said applicants generally have an income that falls within 30 to 60 percent of the average mean income of Tyler residents. Applicants are directed to go to the nonprofit's website or to contact them for more information.
Applicants selected take classes that help them with their financial literacy and to understand what it means to be homeowner. Through sweat equity, applicants spend time working alongside volunteers to build their home, and often a neighboring Habitat home.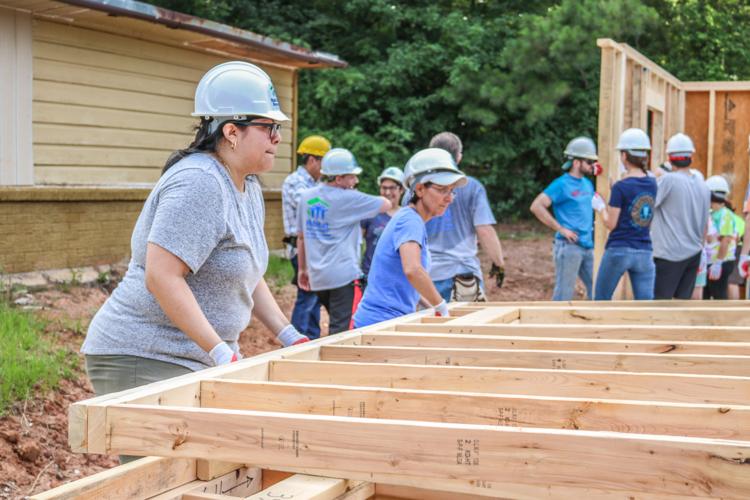 Other opportunities to meet the sweat equity requirement exist by working in Habitat's ReStore, which is a regional home improvement center, and other departments of the nonprofit.
"We do not give away homes," Wilson said. "We have never given away homes, but that is one of the biggest misconceptions about all Habitat affiliates." 
Although the nonprofit handles mortgages, Wilson said what separates it from many banks is that it can be a little more lenient if a client falls behind on a payment.
"A lot of our clients (have) a low income," he said. "They're working, but they may not have vacation pay or sick time. Someone gets sick and they miss a week from work, or two weeks from work, and they just start falling behind."
The nonprofit will then make calls and send letters to see what is going on in a client's life that may be causing them to miss payments.
"(If it's) a legitimate reason, we'll do a forbearance on their principal," he said. "When you get back working, whatever your mortgage payment was, maybe we'll add $25 or $50 a month to that so they can catch up.
"That works fairly well because everybody has worked very, very hard for their homes and they don't want to lose them," he said. "We don't want to take them back either, because of that."
A Place to Call Home
Wilson, who has led Habitat for Humanity of Smith County for 10 years, has seen the nonprofit expand several of its services and programs over the years.
In October 2009, the nonprofit was able to secure its first grant to perform critical home repairs for senior citizens, veterans and people with disabilities who are in need. He said $800,000 to $1 million in grant funds are now secured annually by the nonprofit to provide more than 100 critical home repairs.
Money from the nonprofit's ReStore are one of the ways it helps support its daily operations.
While Wilson said he feels the nonprofit has continued to progress, he knows there is a lot more work that it could do because of the amount of need within the county.
He said literally thousands of people in the county meet the financial qualifications of those who would be eligible to purchase a Habitat home. He added that the nonprofit's board will have a retreat in October where it will view ways it could expand or better serve more clients.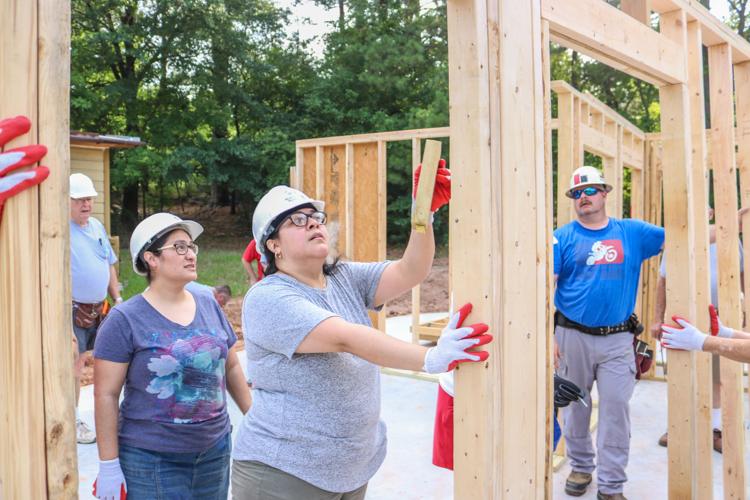 As for Bautista, she is excited to embark on her new journey as a homeowner. Funds to build the first two houses in the development where she will live with her daughters were provided by Lin and Sandra Barker, an anonymous donor and the Junior League of Tyler.
"In a way it feels so surreal like it's not happening," Bautista said, while standing on her home's foundation. "I've been renting all my life and finally I have something that's going to be mine."
See and purchase photos here.
TWITTER:@TMT_Augusta